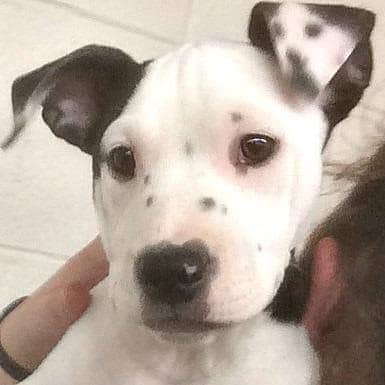 Lots of dogs have interesting markings, but rescue puppy Lucy was born with something extra special on her ear. Lucy, who was born to a stray dog at Rochester, New York's Lollypop Farm last year, is already adorable, but the markings on her ear are extraordinary.
It was an observant visitor to the shelter's website who noticed that the formation on Lucy's ear looked just like a dog selfie! The uncanny resemblance is unmistakable, though the shelter, which is part of the Humane Society of Greater Rochester, hadn't noticed.
"Looking at her every day, no one here even noticed Lucy's special ear until it was pointed out to us by a very observant visitor to our website!" shelter spokesperson Paige Doerner said. "We couldn't believe it when we looked closer at the picture."
Still don't see it? Here's a side by side comparison that should erase all doubt about the dog selfie.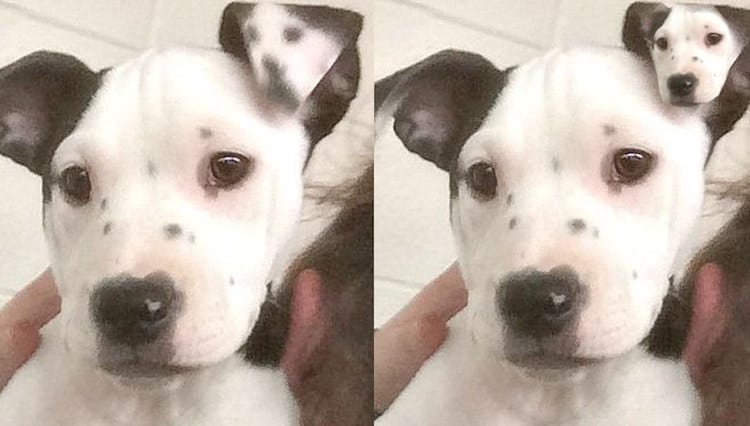 Luckily for Lucy, her unique look helped spark a happy ending for the shelter puppy. After posting the image online, the young pup was adopted within a few days.
Lollypop Farm sees about 11,000 animals come through its doors each year. See their web page for information on volunteering or adopting a pet.
Lollypop Farm: Website | Facebook
h/t: [The Dodo]
All images via Lollypop Farm and The Dodo.
The post Adorable Rescue Puppy is Born with a Selfie on Her Ear appeared first on My Modern Met.
Source: mymodernmet.com