Adult Art Class: Acrylic Painting Techniques
pesquivel
Mon, 09/13/2021 – 10:04
Excite and refresh your artistic skills using acrylic paints! From realism to abstraction, study art from LACMA's collection, learn basic color theory, and find strategies for creating your own work. With artist Thom Dower.
Join on your computer or tablet wherever you have internet. A Zoom link and art materials list will be sent to you prior to class. Students are responsible for providing their own art materials based on recommendations provided by the teaching artist.
Five Sundays: October 3, 10, 17, 24, and 31
Supplies needed for this class:
Acrylic paints (recommended by teaching artist)

Brushes (either flat, round, or filbert shape) between ¼" and 1" in width

Palette knife

Mixing palette (paper plate, palette paper, plastic, or glass surface)

Two canvases (16" x 20")

A water pot and paper towels

Cotton rags or paper towels

(recommended for painting)

Murphy Oil Soap for brushes
About the Instructor
Thom Dower studied art at the University of Iowa and Otis Parsons and has worked as a commercial graphic designer and illustrator. He currently teaches music and art for the City of Los Angeles Cultural Affairs Department. He exhibits and performs in the Los Angeles area. Instagram: @thom_dower
Short Title
Adult Art Class: Acrylic Painting Techniques
Age Limitations
16+; proof of age will be requested on the day of the event
Policies/Notes
Pre-registration is required for all classes.
This class will take place online via Zoom.
For additional art class information, please contact @email.
For ticketing support, contact @email. Please visit LACMA's FAQ page for our refund policy.
Primary image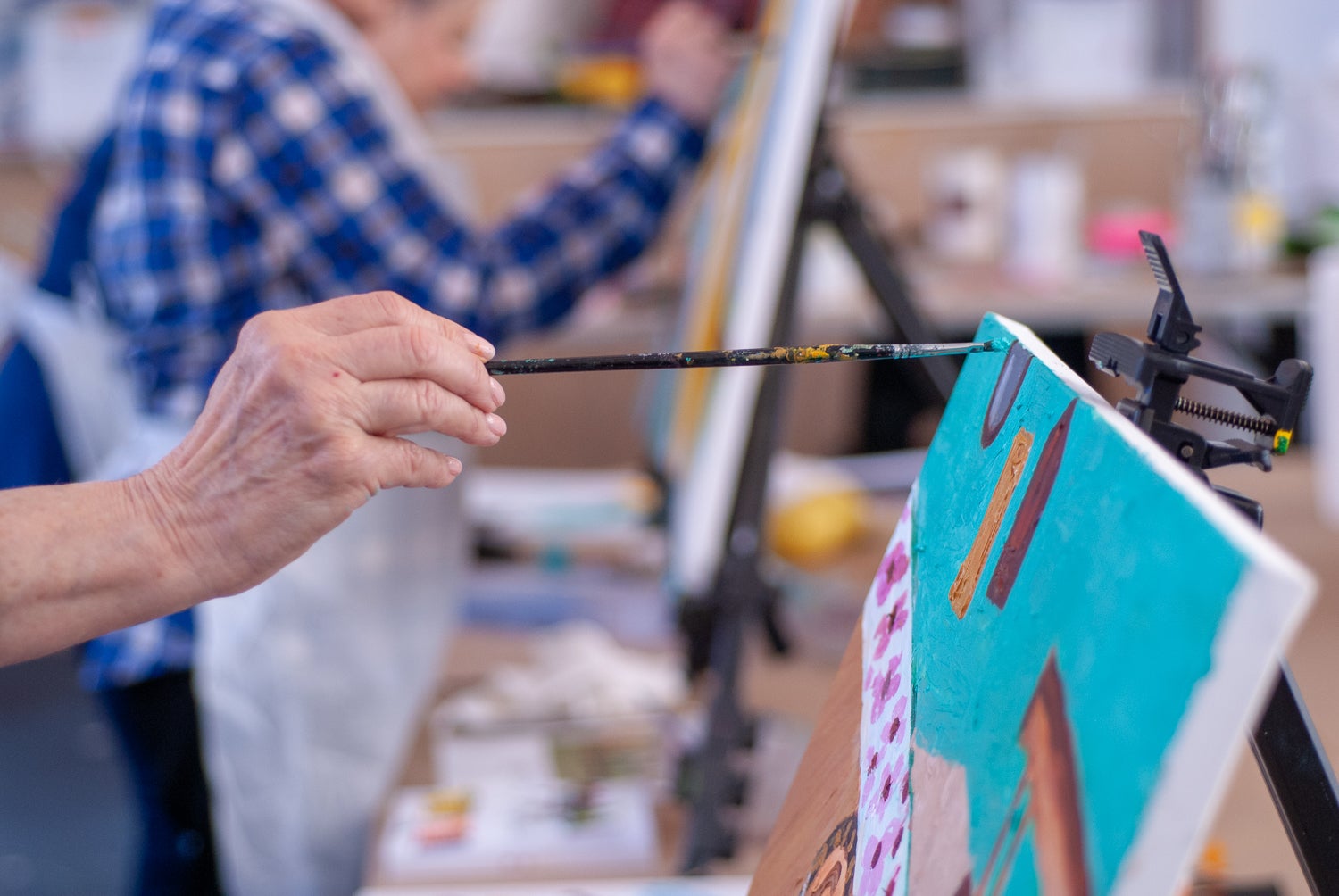 Date
Sun, 10/03/2021 – 14:00
– Sun, 10/03/2021 – 16:00
Mobile tile settings
Image tile format
Exhibition Format
On-sale time
Mon, 09/13/2021 – 10:04
Credit line – Left column
Image: Photo © Museum Associates/LACMA, by Chynna Monforte
Learn more about the complete catalogue of LACMA programs for all ages—many free. Discover film screenings, art talks and classes, music, creative fun for kids, wellness activities, and more.
Ticket price
Members $140; General public $150
Module
Enable "Add to Calendar" button
On
Source: lacma.org