Adult Art Class: Figurative Watercolor
pesquivel
Thu, 09/16/2021 – 09:36
Get expert tips on a variety of transparent watercolor techniques. Experiment with wet into wet, dry brush, wash, and drawing using watercolors, pen, and ink wash. With artist George Evans.
Join on your computer or tablet wherever you have internet. A Zoom link and art materials list will be sent to you prior to class. Students are responsible for providing their own art materials based on recommendations provided by the teaching artist.
Five Saturdays: October 16, 23, 30, November 6, and 13
Supplies needed for this class:
Watercolor set

Multi-purpose paper or watercolor paper, 9″ x 12″

Watercolor brushes (flat 1/2″ and round 12″, short handle)

Pencils (water soluble), brown

Pencil sharpener

Brush-tip sign pen

Hair dryer

Sponge

Cardboard, 11″ x14″

12″ Ruler

Water pot
Paper towels
About the Instructor
George Evans has worked as a graphic designer, artist, and educator and is trained in visual arts ranging from drawing and painting to photography. He recently completed two digital murals for Los Angeles Metro using photography and computer graphics. George also works with watercolor and produces digital prints that have been shown in galleries and museums.
Short Title
Adult Art Class: Figurative Watercolor
Age Limitations
16+; proof of age will be requested on the day of the event
Policies/Notes
Pre-registration is required for all classes.
This class will take place online via Zoom.
For additional art class information, please contact @email.
For ticketing support, contact @email. Please visit LACMA's FAQ page for our refund policy.
Primary image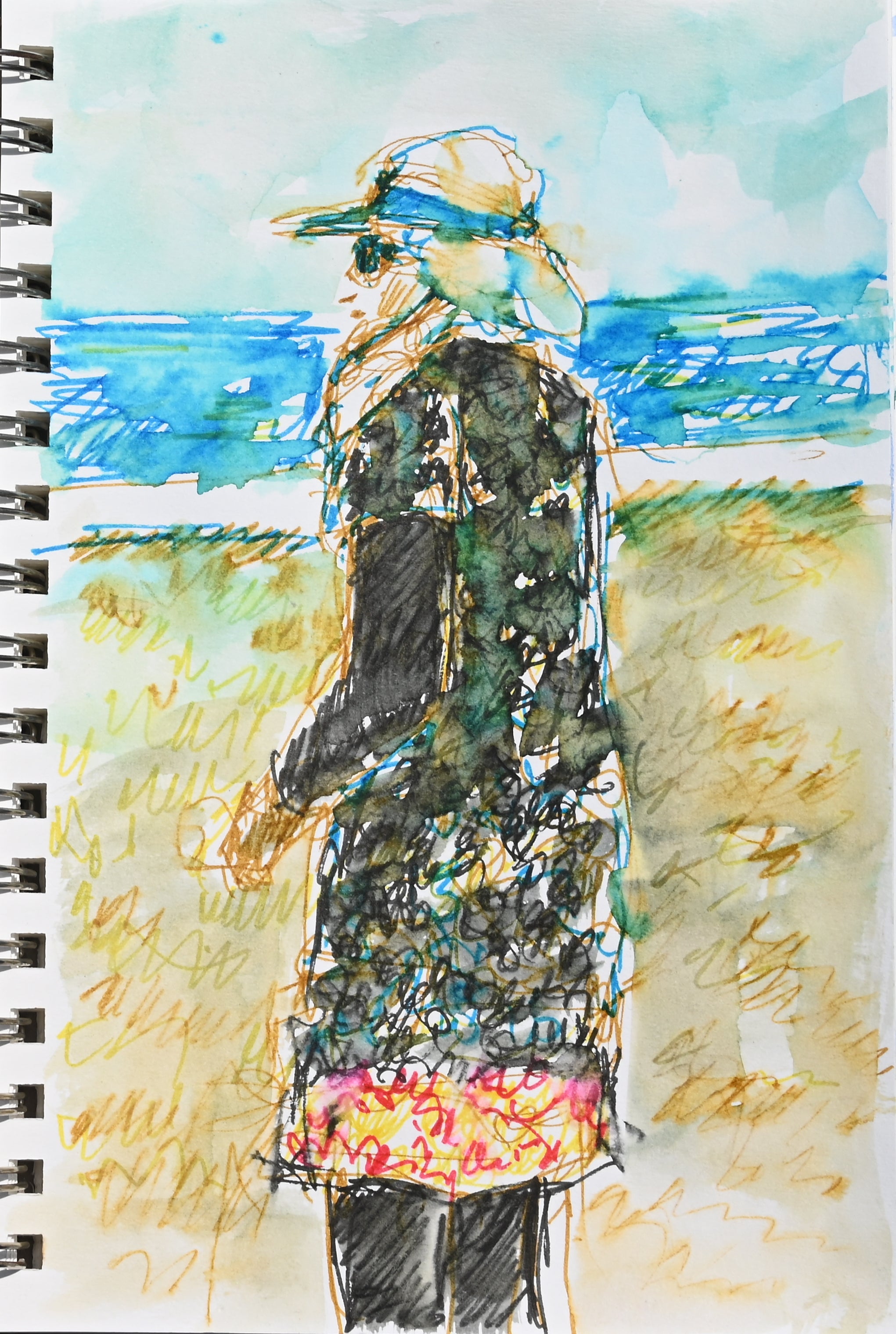 Date
Sat, 10/16/2021 – 10:00
– Sat, 10/16/2021 – 12:00
Mobile tile settings
Image tile format
Exhibition Format
On-sale time
Thu, 09/16/2021 – 09:36
Credit line – Left column
Adult Art Classes are supported in part by the Dorothy Schick Endowment Fund.
Credit line – Right column
Image: Photo © by George Evans
Ticket price
Members $100; General public $110
Module
Enable "Add to Calendar" button
On
Source: lacma.org