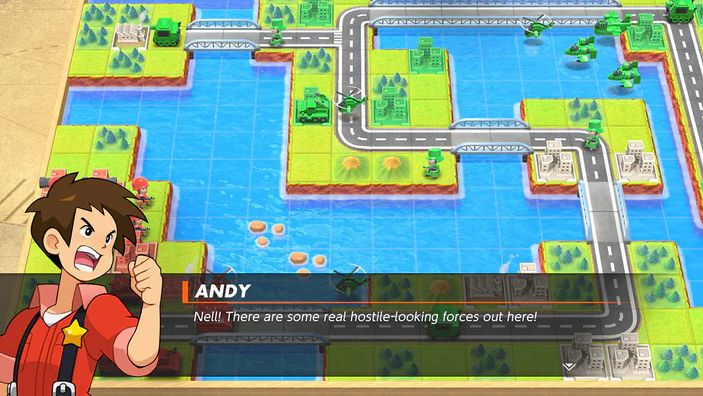 The Internet (well, a specific portion of it) was on its toes during the E3 week, waiting and hoping for announcements about the games they want to play in the future. While a lot of surprises definitely made people lose their marbles, personally, Nintendo announcing a reboot of Advance Wars 1+2: Re-boot Camp was the one that made their Nintendo Direct a success for me. Sure, there's Metroid Dread, there's also the new trailer for the sequel to The Legend of Zelda: Breath of the Wild, but the shock that went through me was different when the Advance Wars reboot was announced. So what is Advance Wars anyway? Simply put, the game is a turn-based tactical strategy game. It's kind of like Fire Emblem— which says something, as it was created bythe same studio:
For those who are unfamiliar, Advance Wars is a turn-based tactical strategy series that pits armies against each other on a grid map. Created by the same studio behind the Fire Emblem series,Intelligent Systems, Advance Wars is arguably one of the most beloved Nintendo series not starring Mario or Pikachu, with a fandom that obsesses over the games as much as Nintendo's other franchises. Unlike Fire Emblem, which has seen its popularity skyrocket ever since its 3DS debut, Advance Wars has remained dormant for more than a decade. Now, fans and newcomers alike can experience the first two games in the series, revamped from the ground up.
The game is being developed by Way Forward, who are the fine folks behind the underrated platforming series, Shantae, so it's in good hands. They also developed River City Girls and are working on the upcoming sequel. Advance Wars 1+2: Re-boot Camp includes Advance Wars and Advance Wars 2: Black Hole Rising, which originally launched on theGame Boy Advance. While the game is sticking with the original mechanics, it's getting a complete makeover, with a new art style and updated graphics.
I'm very excited about this one as I remember playing it as much as possible on my Gameboy Advanced. I certainly did not expect Nintendo to revive this franchise, out of all the possible games they could.
Image credit: Nintendo
Source: neatorama