As part of 50 States of Art, Creators is inviting artists to contribute first person accounts of what it is like to live and create in their communities. Michael Kalmbach is the Director of The Creative Vision Factory, an organization in Wilmington, DE that provides individuals with behavioral health disorders an opportunity for self-expression, empowerment and recovery through the arts.
I've been clean and sober since April 13, 2002. My only regret in sobriety is that I did not hockey fight Alexander Connor in 2009 when, outside of an art exhibition, he asked me, "Why Wilmington?" Alex was featured in a New York Times piece that year, titled "The Recession-Proof Artist," where he talks about how he gets by in the Philadelphia art community making around $13,000 a year. When you listen to his story you understand that his parents paid for his education. Free from debt, he was free to choose a city.
Artists do not choose Wilmington, DE. When I was in graduate school at the University of Delaware, I would drive past Wilmington, on my way to Philadelphia and New York. I never considered exhibiting art in Wilmington. Then 2008 happened. Within a two-week period, I had my thesis exhibition, my wife delivered our first kid, and I took an entry-level administrative job at the Delaware College of Art & Design making $10,000 less than what I was making before graduate school.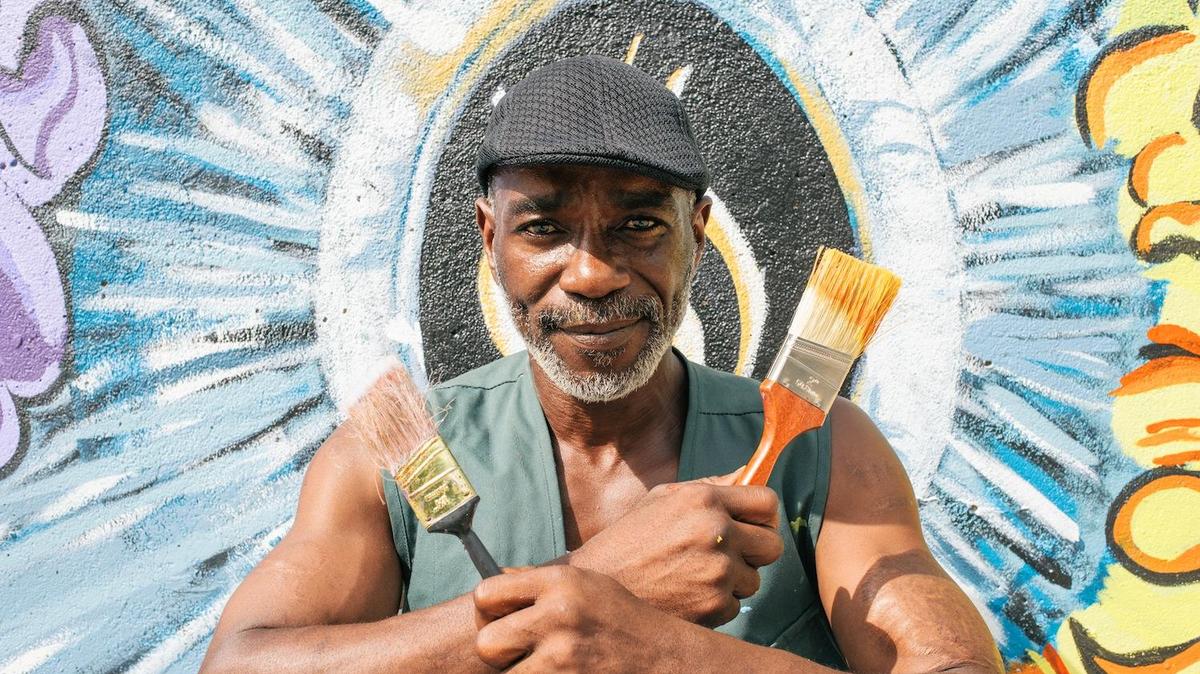 Delaware is small, and as a friend told me, you can rise quickly, or quickly find yourself iced out. Within a year of organizing artists and exhibitions, I found myself on the board of a community development corporation that was getting ready to develop Wilmington's first subsidized artist live/work space, Shipley Lofts. I was having a crisis of conscience. "How does one justify subsidized rents for artists in the face of structural inequality?" "Can an artist working here avoid being a handmaiden of gentrification?" I wasn't satisfied with any of my answers, and fortunately for me, and unfortunately for Wilmington, no one was asking.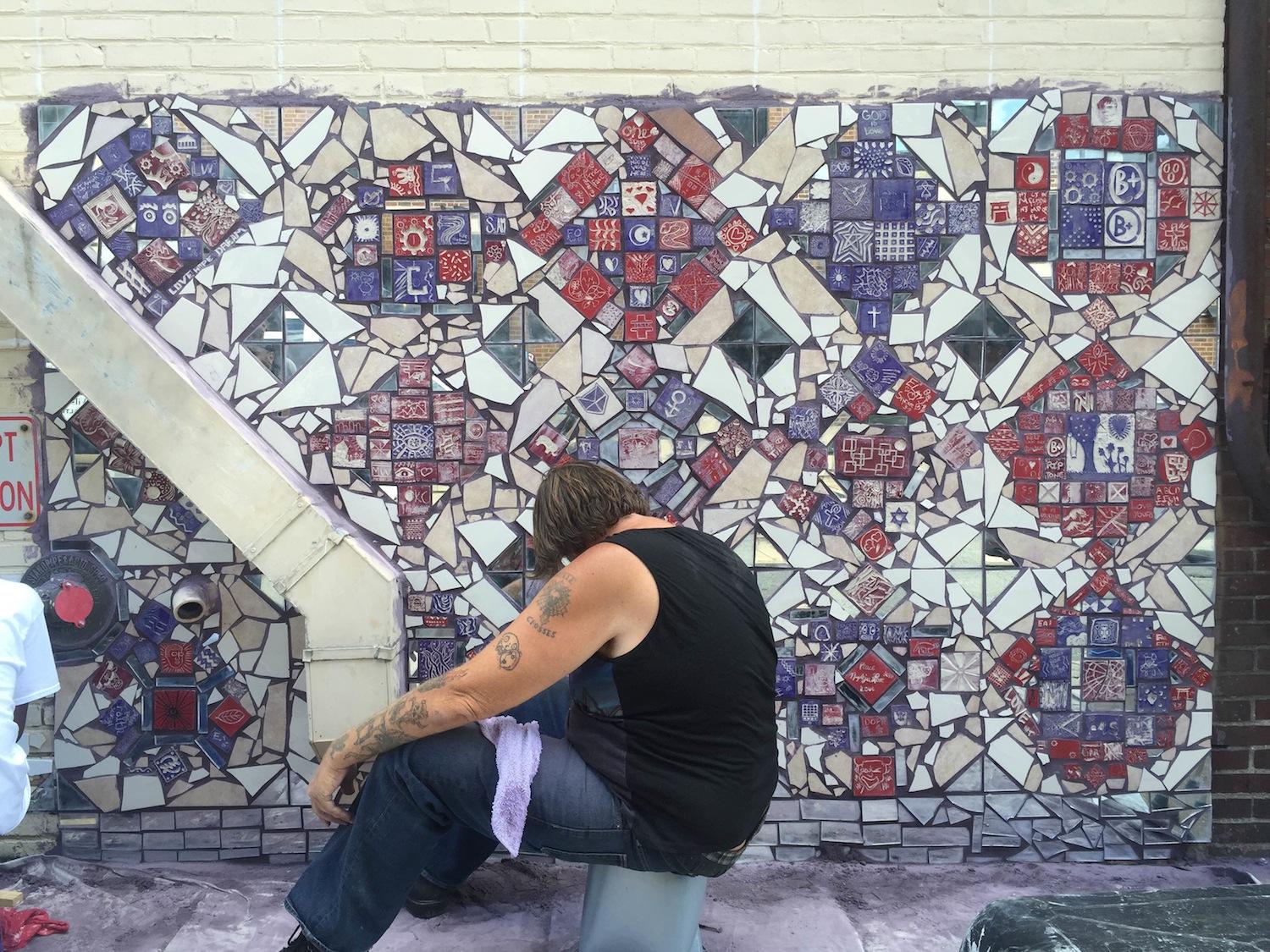 In 2011, my career took a turn thanks to my worst-kept secret. A friend, familiar with my work and recovery history, turned me on to a request for proposals from the state's Division of Substance Abuse and Mental Health to develop a peer-run art space.
The Creative Vision Factory feels like the artistic and political vanguard coming together in a space that is incredibly wonky, undeniably genuine, and filled with possibility. Our doors are open to everyone, and of the folks who are self-selecting to be a part of the community, many are experiencing homelessness, most have experienced trauma, and we all find ourselves somewhere on the behavioral health spectrum. Over 300 individuals have found their way into a space that I compare to a high school art room ripped out of the school system and given to the streets of Wilmington.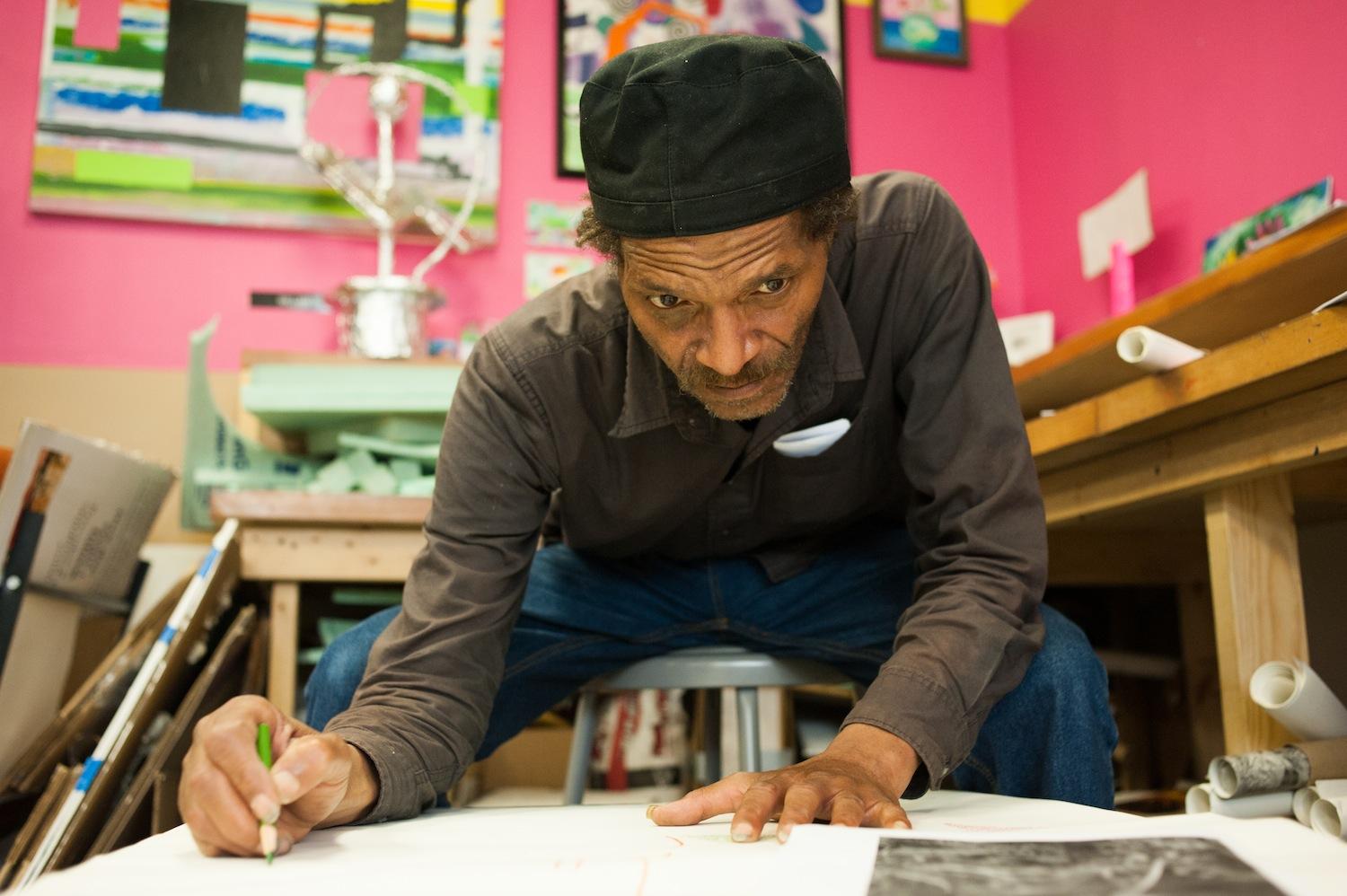 I love the Keith Richards quote, "I don't have a drug problem. I have a cop problem." I don't see a behavioral health problem in Wilmington, I see individuals, short on all kinds of capital, navigating systems that measure compliance instead of agency. In the self-directed art studio, our members are accomplishing goals, supporting one another, and inserting their experience and expertise in public art projects throughout the city.
After six years of thinking through the Creative Vision Factory, I have an answer justifying subsidized housing for artists: make more artists! Through inclusive democratic communities, we may very well find an ethical pace to gentrification. Humans are resilient. Given enough room and time to create and heal, we will discover purpose, and perhaps someday we'll acquire enough capital to actually choose Wilmington.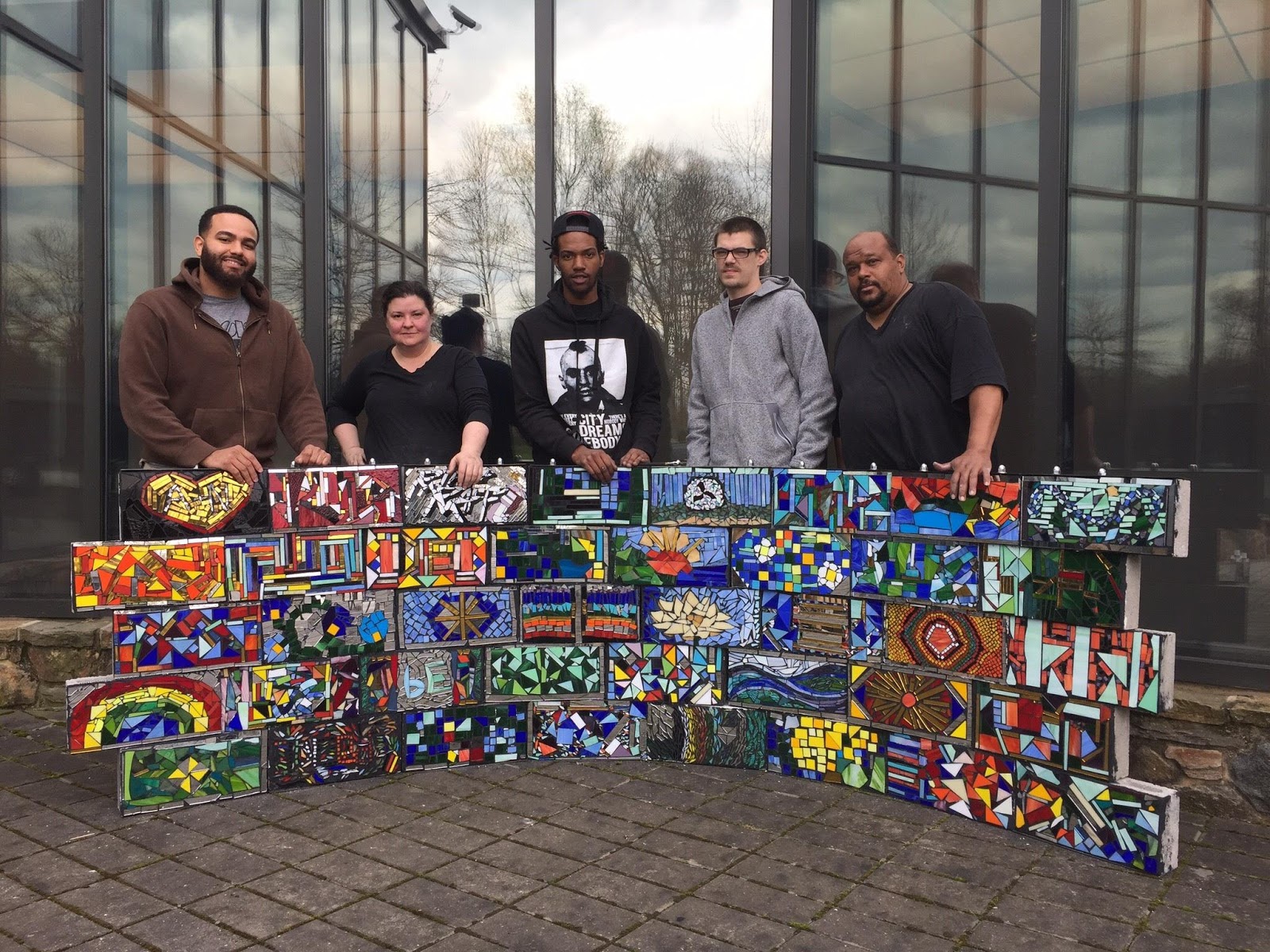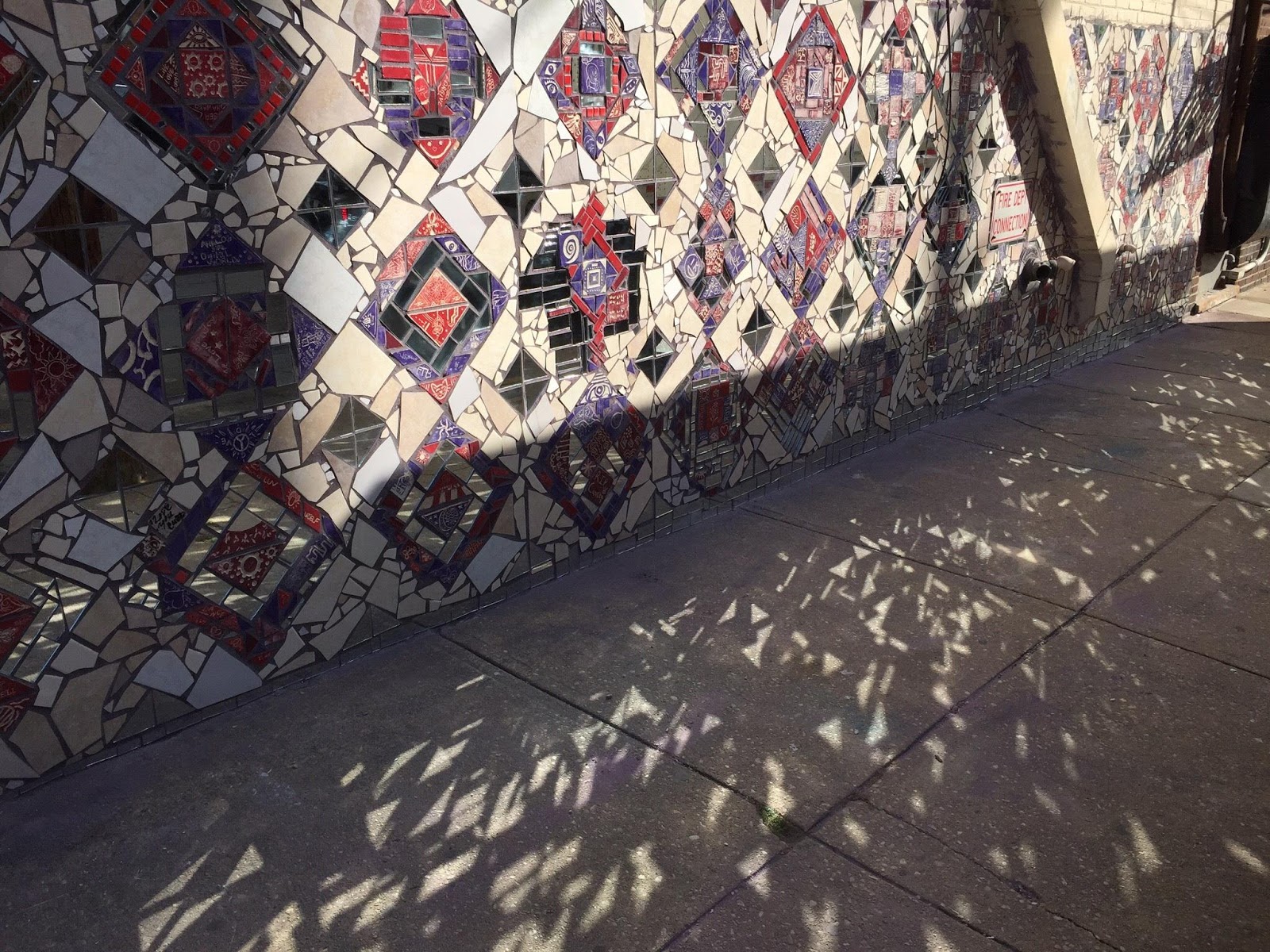 To learn more about The Creative Vision Factory, visit their website.

All year, we're highlighting 50 States of Art projects around the United States. This month, we're covering Oregon, Washington, Colorado, Tennessee, and Delaware. To learn more, click here.
Related:
A Free Arts Camp in Oregon Fights Poverty and Nurtures Kids | #50StatesofArt
Native American Artist Ka'ila Farrell-Smith Bridges Indigenous and Western Cultures | #50StatesofArt
'Fearless Girl' Sculptor Says Removing Her Work Would Squash Its Meaning | #50StatesofArt
Source: vice.com