Alice Waese is currently reading fellow Canadian Anne Carson. As the Fort Greene-based designer describes the cohesive universe that constitutes her jewelry, clothing, and drawings, it's impossible not to think of Carson's declaration, "There is no person without a world." In Waese's case, this means catering to the inner worlds and secrets of her buyers—even as she spills her own dark secrets into the wax and leather sculptures that become her wearable art. "Although the aesthetic is going across the mediums, it stays in [one] world… I know where the walls of that world are," Waese tells Creators. This world includes severed limbs in precious metal, tunics with stitched smiles and the occasional jagged tooth.
A Toronto native, Waese came to New York City at age 20 to assist fashion designer Maria Cornejo. She then moved to London to study sculpture at Goldsmiths, where she was inspired by the craft and history of the city–especially her East London neighborhood. One day, she walked into fashion crowd favorite (and formerly menswear-only) store Hostem with a collection of small sculptures that defied categorization. She thought people might want to wear them, Hostem agreed, and the store became her first stockist.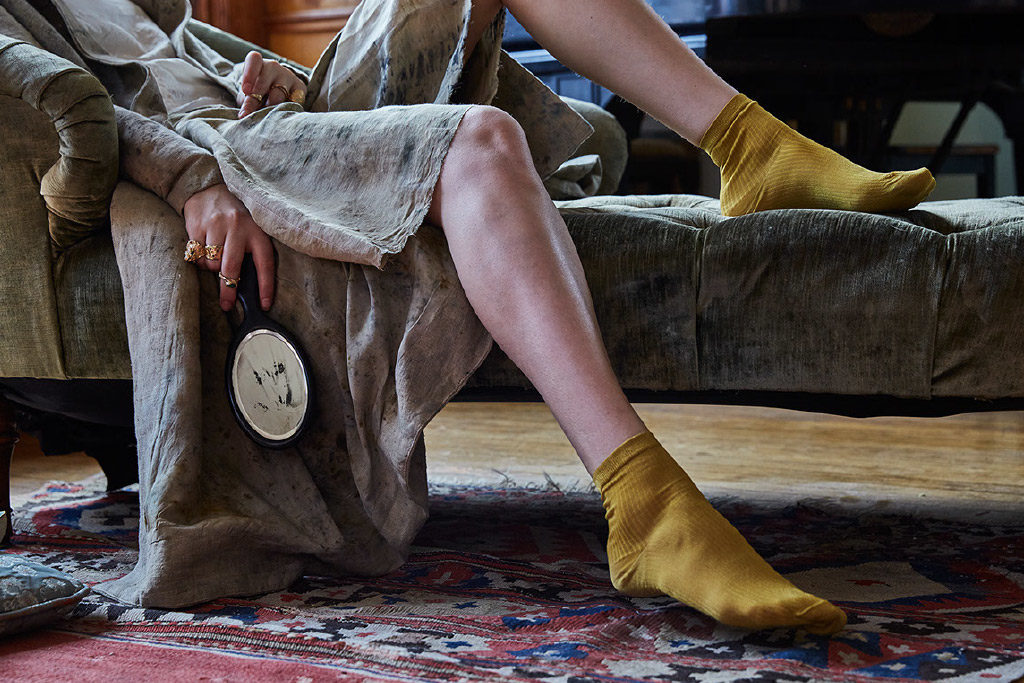 Waese will be the first to tell you her twisted creations still elude easy labels: "I don't know how to make jewelry, so I make jewelry like I would make sculpture," she says. Her unisex works do not conform to the idea that jewelry has to be pretty or performative. In one corner of Waese's studio are castings of the individual bones of a monkfish, which she dissected herself ("Nature lends itself so well [to jewelry] it's almost a cop-out," she says). There's a rack of forthcoming Italian cashmere sweaters—the only portion of her collection not to be made locally. One sweater is fronted by a pink beast, a creature who first appeared in Waese's live drawing installation at Hostem during Frieze London 2015. "I just really wanted to put the drawings right into the clothes," she explains.
Waese's work is season-less. Her jewelry comes in editions of 90, which she adds to twice a yearfor retailers. "Not until I finish the collection do I realize what it's about," she says. The designer's last collection was about intimacy. She embraced pajama dressing but went to lengths to hitch the garments to an idea and not a trend. One-sided silks were flipped toward the inside, for the wearer alone. She created a hinged ring modeled on Egyptian artifacts that conceals a precious stone against the finger to "make things as sort of personal as possible." Each of Waese's books of drawings contains a hollowed out compartment with a piece of jewelry. One of these is her "voodoo baby" inspired by the worry dolls children whisper their troubles to: an object that mediates the world within a person.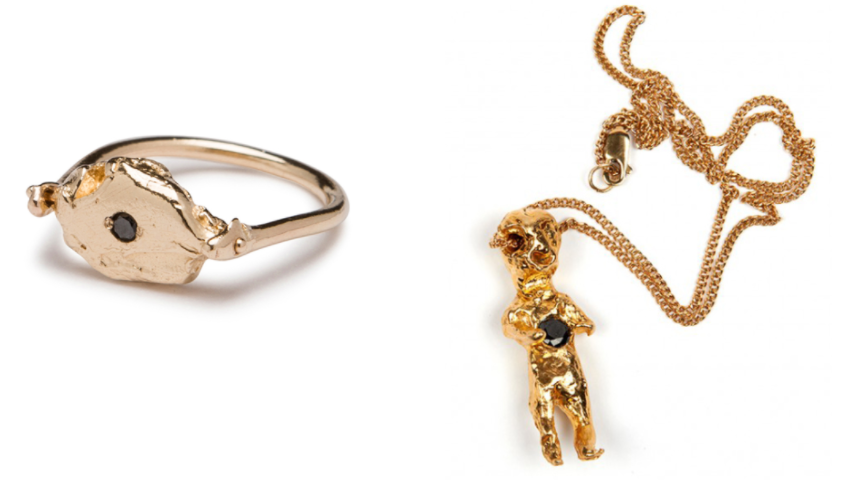 For her next collection, Waese draws on the Renaissance technique of unfinished sculptures called "non finito," an idea that was also explored in The Met Breuer's inaugural show. One of her cashmere sweaters has fragments of a woman's face. She also fused remnants of prior jewelry collections into pre-stacked rings that recycle the "excess" of past designs. "I start with imagination always," Waese says of her creative process, "I find it very easy to go to a place of imagination and blankness kind of like a child." She wonders aloud: "How deep into yourself do you go until you're just a narcissist…" Fans of Waese's unique aesthetic would say the bottom of that looking glass does not exist.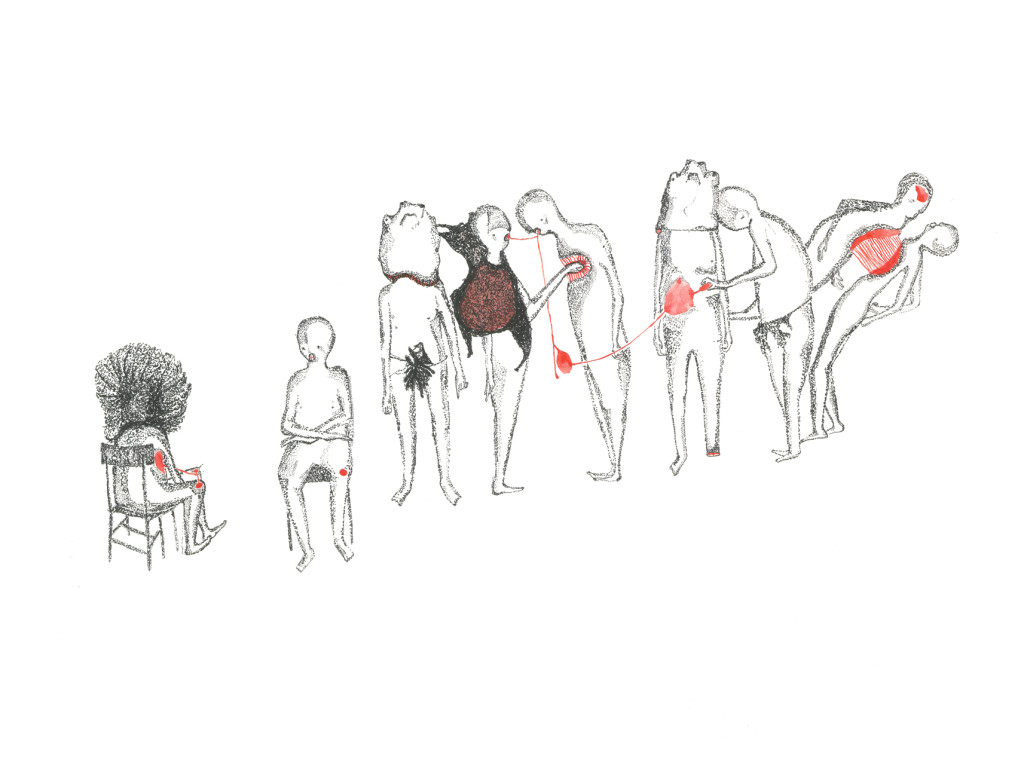 Follow Alice Waese on Instagram and learn more about her work here .
Related: 

These Skeleton Embroideries Give Instagram Life
Sick But True: Victorian Fashionistas Made Jewelry Out of Human Hair
Meet the Artist Making Giant Sculptures Out of Animal Bones
Source: vice.com