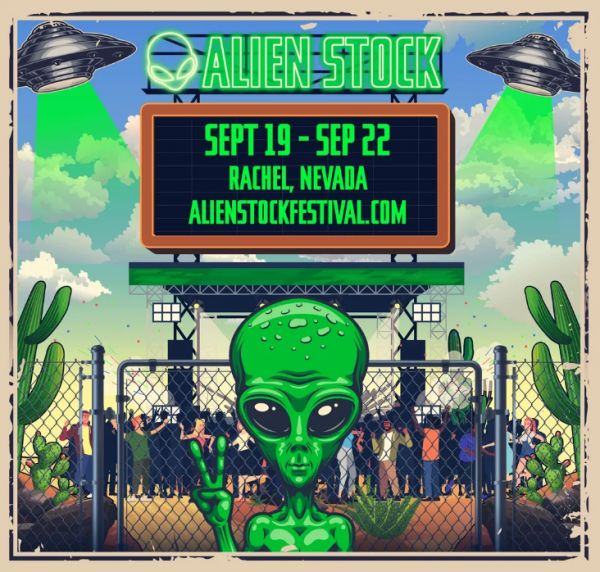 Any meme that goes viral will be followed by people trying to make money from it. The internet joke that turned into a Facebook event called  Storm Area 51, They Can't Stop All of Us has now evolved into a music festival called Alienstock. We've seen hastily-organized large music festival go wrong, like the disaster of Fyre Festival and the cancelled Woodstock 50. You don't have to be clairvoyant to see how this could go all kinds of wrong.
The massive UFO-themed festival is slated for September 19th to the 22nd, the same weekend that the original storming of Area 51 was supposed to occur. The festival website makes some big claims, stating that attendees will "witness some incredible performance from headlining artists! Many of whom can't be named due to festival radius clauses.. but we've been contacted by huge names wanting to play for the crowd!"

Everyone loves a good time, and while I personally am down for a UFO party, the "huge names" are perhaps the least of the convener's concerns. Alienstock will be taking place in Rachel, Nevada. With a population just shy of 100 people. The town, according to its website, is not too thrilled about the event.
The leaders of Rachel warn people that they will be completely on their own, with no food, communication, or emergency services from the town. Read more about Alienstock at Vice.   -via Digg
Source: neatorama