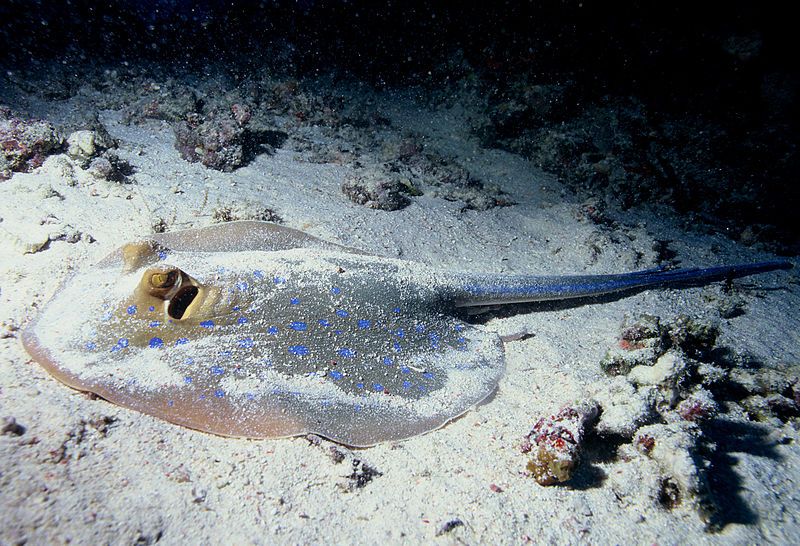 With a pancake-like body and a barbed tail, a stingray can be easily recognized when seen in the waters. These fish, which belong to the elasmobranchs class of animals (similar to sharks), are usually found in coastal saltwater environments.
Stingrays range in size from about as small as a dinner plate to as big as 16.5 feet (5 meters) long including the tail, according to National Geographic. The largest species is the giant freshwater stingray (Himantura chaophraya), found in rivers in southeast Asia. Some specimens of freshwater stingray have been known to weigh up to 1,300 lbs (590 kg).
Over the years of examining these sea creatures, we've already become quite familiar with them as to what they eat, how they mate, and if they're dangerous.
Know more about stingrays over at Live Science.
(Image Credit: Albert Kok/ Wikimedia Commons)
Source: neatorama