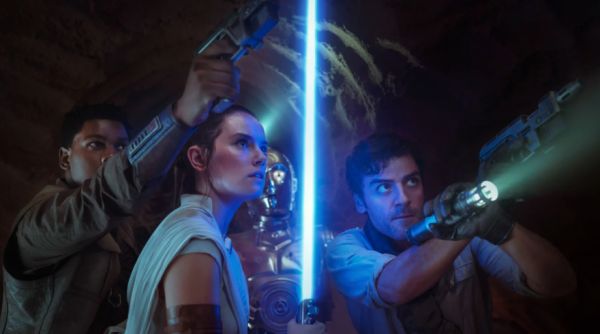 On the off chance that you don't have enough interest in watching The Rise of Skywalker again soon enough to pay for it, but you'd be interested in the extras available on the home release, io9 has you covered. Their staff watched the two-hour making-of documentary and the featurettes that accompany the package, and gleaned a list of trivia you may be interested in. Among those tidbits, I learned about composer John Williams' cameo appearance.  
John Williams' cameo on Kijimi, as a bartender outside Babu Frik's droid shop, was Lucasfilm president Kathleen Kennedy's idea. Williams was originally unsure about it but his wife convinced him.

In quite possibly the best Easter egg in the entire documentary, or maybe the Star Wars saga as a whole, every piece of seemingly random crap that populates the space where Williams' character is standing represents one of the 51 films for which he's been Oscar-nominated. Below are just a few of them…
See those pictures and a lot more trivia about The Rise of Skywalkerat io9.
Source: neatorama