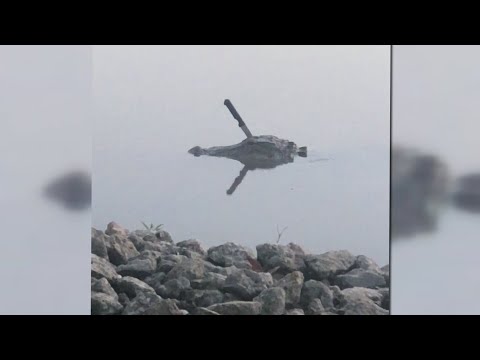 "It looked like a steak knife that was sticking out of his head," Erin Weaver told CNN affiliate KTRK.
In her six years living in the neighborhood where alligators are frequently present, Erin stated that she has never seen one of these gators attack, and is unsure why someone would do this to one of these alligators.
"I feel that somebody did this on purpose."
A Texas wildlife agency is expected to check out the gator next week, but until then, Weaver and her neighbors are acting as its advocates.
More details of this news on CNN.
(Video Credit: KPRC 2 Click2Houston/ YouTube)
Source: neatorama