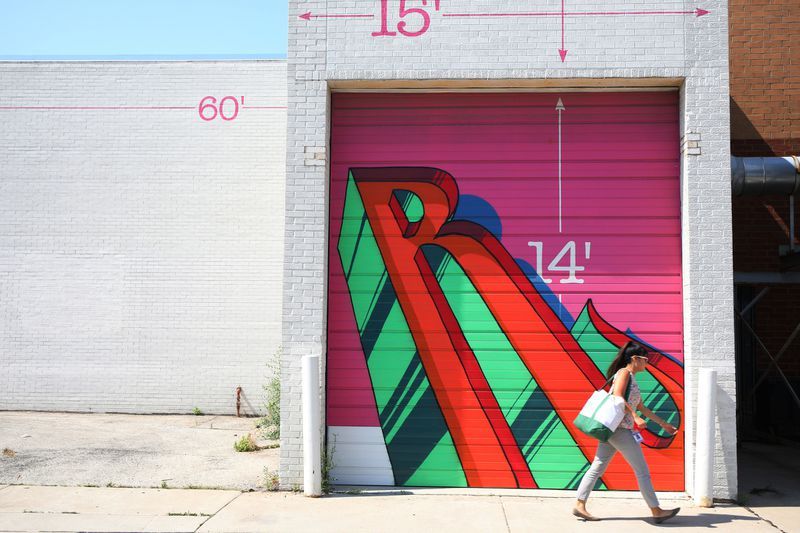 In an effort to feature local artists, Sterling Bay has commissioned local graffiti artist Merlot to create street art in preparation for the development of their Lincoln Yards mixed-use project.
As such, when you wander through the area, you might find letters of the alphabet painted on murals. This is part of Sterling Bay's rotating public art programs and expect to see more as the area gets developed.
Local graffiti artist Merlot is in the process of creating "Alphabet Monsters," a series of 26 murals featuring each letter of the alphabet, commissioned by developer Sterling Bay. She has painted four murals thus far, and the interactive art project will be completed in early September, according to the Chicago developer.
The large murals will be on buildings and manufacturing artifacts throughout the formerly industrial site, which once included businesses such as the A. Finkl & Sons steel plant.
(Image credit: Stacey Westcott/Chicago Tribune)
Source: neatorama