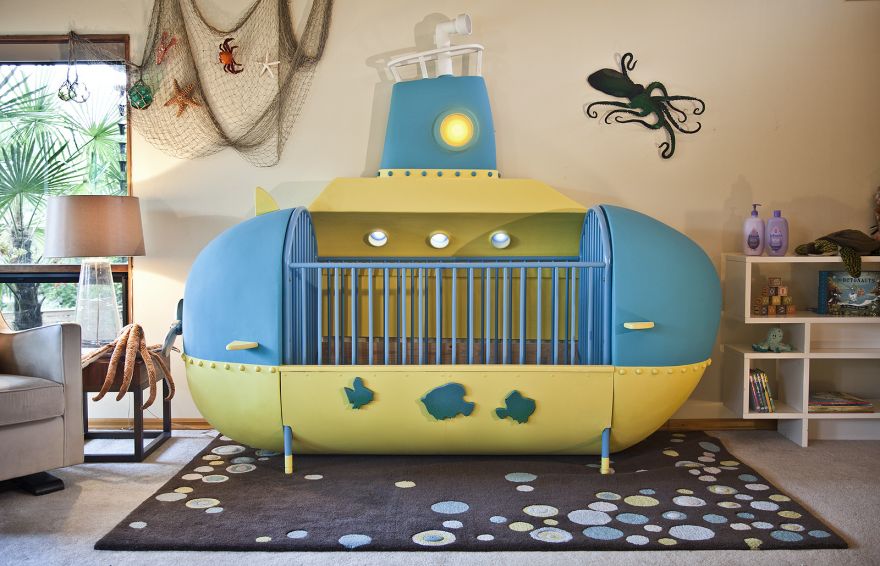 Redditor radamshome is a master crafter and dedicated father. He's built some amazing things for his kids, including an indoor fairy tree for his daughter and a lemon-shaped go-kart for his son.
His most recent project is a crib that looks like a colorful submarine. He built it for the magazine Fatherly, which will auction it off to benefit the Seattle Children's Hospital.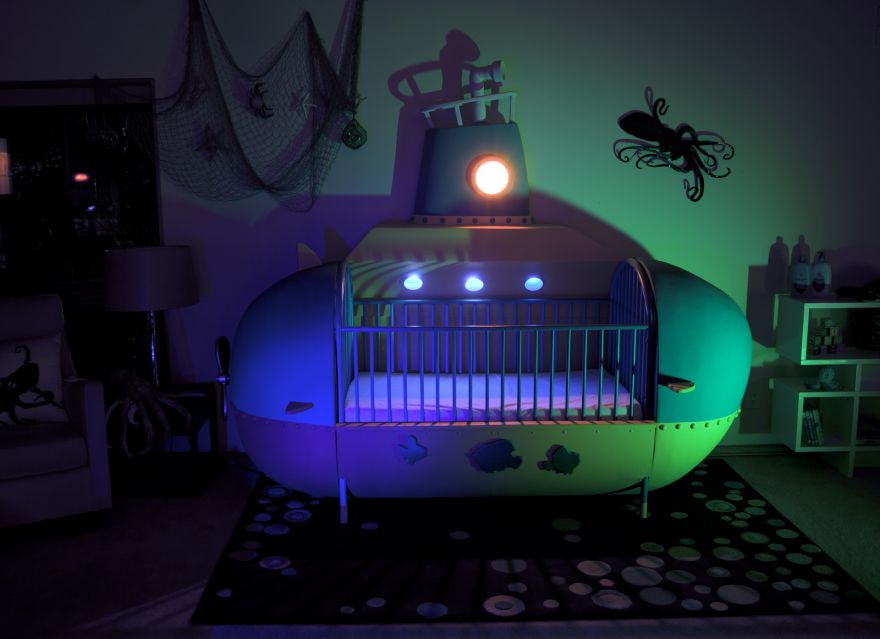 Radamshome learned how to use fiberglass, then shaped it around styrofoam parts and covered them with marine-grade resin.
You can see more build photos here. Radamshome thoughtfully covered even small details, such as including a propeller that actually rotates.
-via Geekologie
Source: neatorama