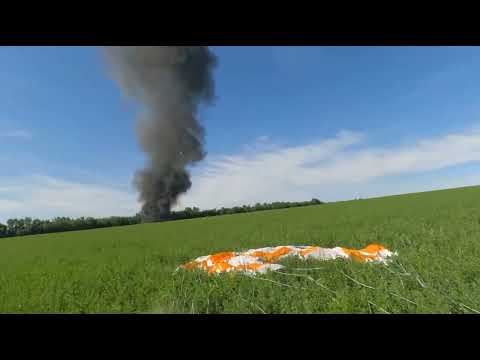 This video allegedly shows helmet camera footage from a Russian Air Force pilot ejecting from his Sukhoi Su-25 "Frogfoot" attack aircraft. Internet rumor initially said that he was shot down over Ukraine, but later rumors assert that the pilot hit a power line while flying in Russia itself.
That's probably a pretty embarrassing mistake.
In just a brief moment, the flight went from calm and normal to a midair catastrophe. The pilot ejects while only a few hundred feet off the ground, then parachuted down to the ground. At about 0:11 into the video, we see the broken Frogfoot crash into the ground.
-via Dave Barry
Source: neatorama