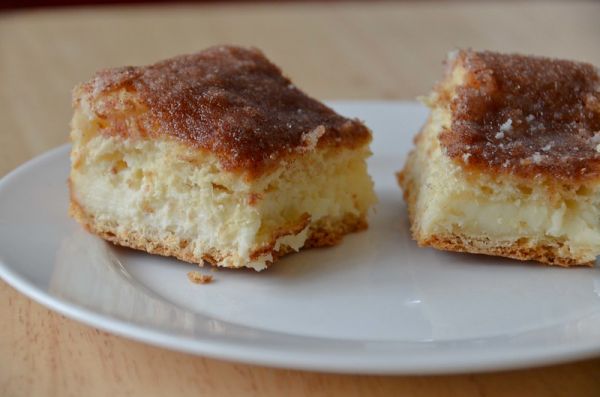 While the basics of America's Thanksgiving feast are widely known and eaten across the country: turkey, dressing, gravy, cranberry sauce, and pumpkin pie, there are regional variations in the menu that you might never have heard of. Or maybe your family has a tradition of serving something that you would be surprised to find doesn't exist nationwide. Then again, there might even be a local variation in your own area that you aren't familiar with!
Does your family serve Frog Eye Salad, Wild Rice Casserole, Sopapilla Cheesecake, or Funeral Potatoes for Thanksgiving? Find out where these are common and why at Atlas Obscura, and if they pique your curiosity or hunger, follow the links to a recipe for each. You'll have to Google the recipe for persimmon bread, I'm afraid.
Note: The list does not include cranberry pickle pie.
(Image credit: Flickr user SK)
Source: neatorama