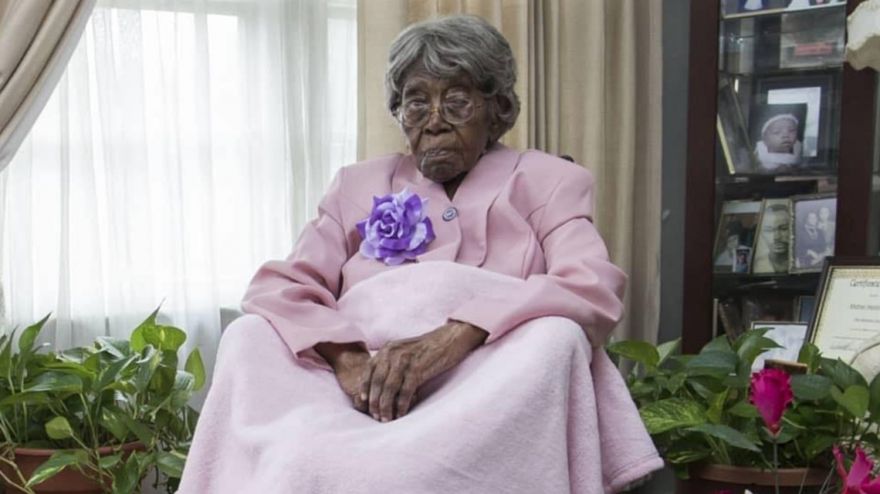 Hester Ford was born in 1904 in Lancaster, South Carolina. She lived and worked on a farm, growing and picking cotton, among other chores. She later married and had 12 children. Those 12 children eventually led to an estimated 120 great-grandchildren. On Saturday afternoon, many of those great-grand children were among the celebrants who drove by her home in Charlotte, North Carolina.
WCNC News talked with Mary Hill, one of Ford's grandchildren:
"It's so important if you do have loved ones, no matter what their age, cherish them especially when they get older. and don't forget to celebrate them," Harris said. "Because life is so short. 
For years, Hester Ford always thought she was born in 1905, but just last year the census bureau documents show she was born in 1904. Ford is now the oldest person in the country, and the seventh oldest person in the world, according to the Gerontology Research Group.
-via Debby Witt | Photo: Ford Family
Source: neatorama