The passing of a loved one is dealt with in a myriad of ways. In 2012, right before the artist Admire Kamudzengerere was to travel home to Harare, Zimbabwe, his father passed. The death of his father inspired the artist to search for his father's image in his own features by glancing into a mirror before drawing, fast and dark monotype self portraits on Post-it notes and on phone books from Harare. Each phone book drawing was created with earth and oil, recalling how Kamudzengerere's father told him that when he arrives in a new place he should drink a little bit of earth in the water in order to become part of that place.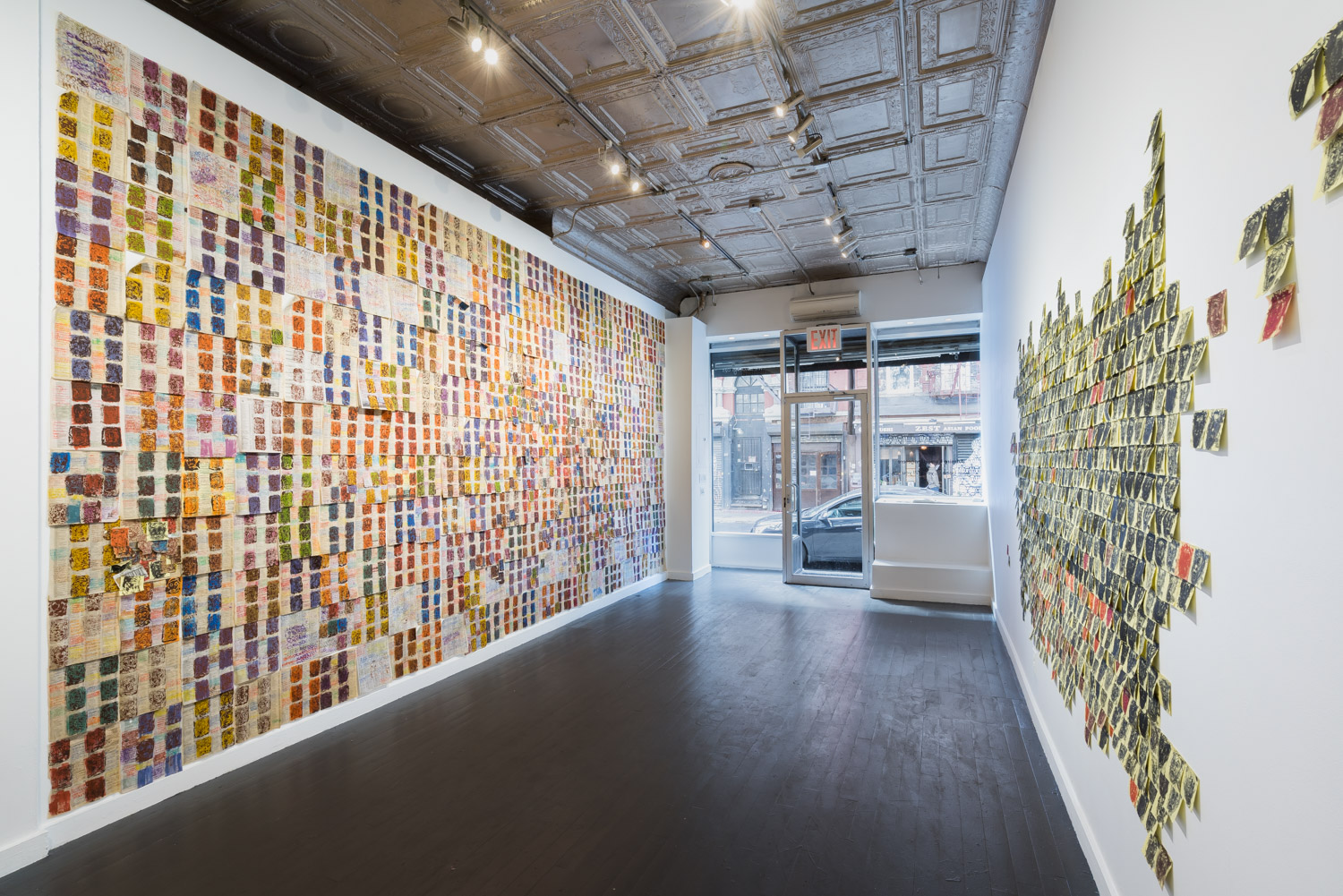 Kamudzengerere is one of four artists who will represent Zimbabwe at the upcoming 2017 Venice Biennale. The portraits appear in small and large scale installations titled, Unmasking, Open Line and Registrar, currently on view in I am gonna…you. Till you run., Kamudzengerere's solo exhibition of works on paper at Catinca Tabacaru Gallery.
"The whole exhibition is me going through the memory archive and trying to revisit the idea of me trying to process my father's death," explains Kamudzengerere to Creators. "It was a slow process of calming down by looking into the mirror and drawing one [portrait] after another. It was my way of trying to understand who this man is and was and our shared connection."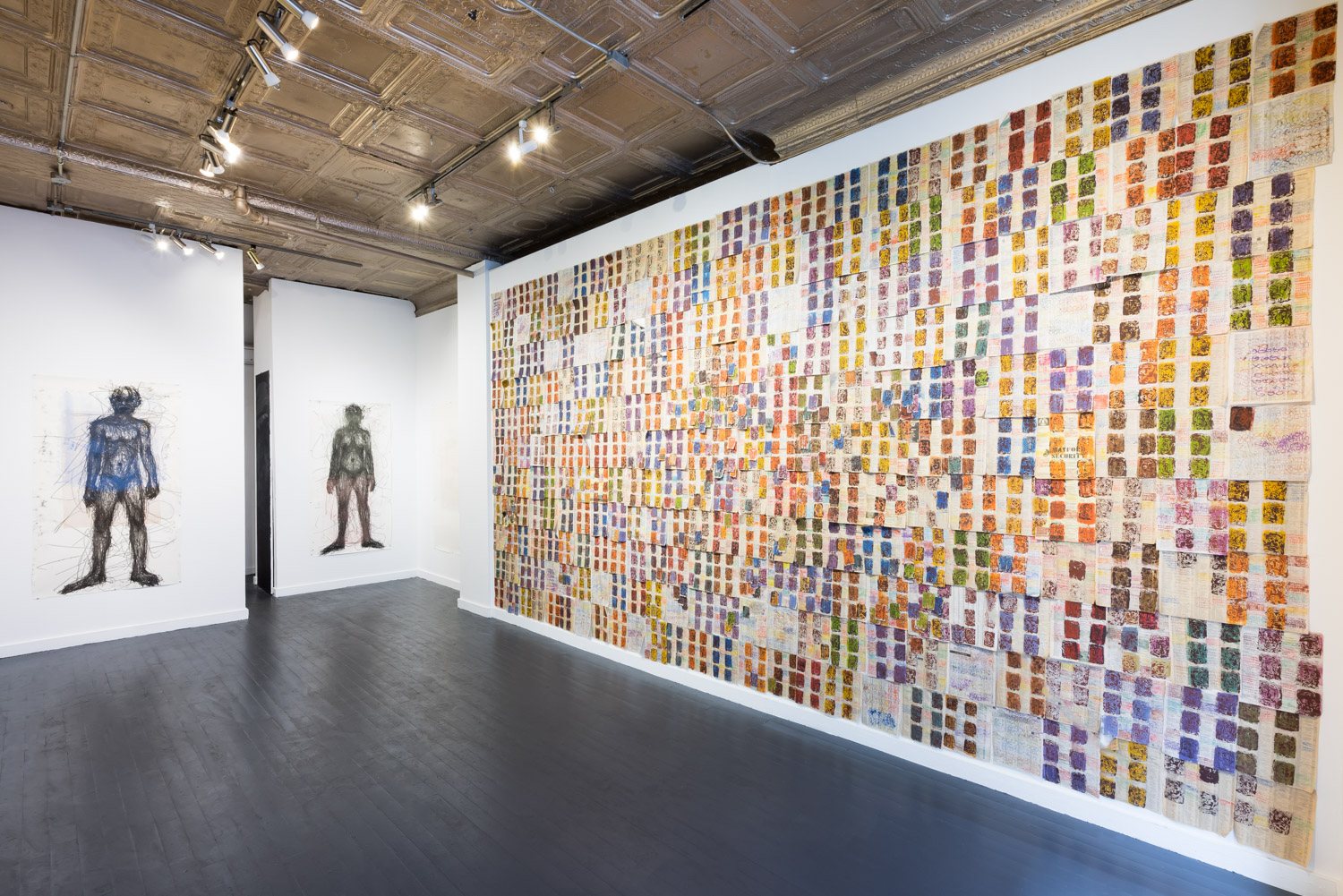 He says the mirror represents another dimension of the process because "it helped me understand who I am through my father's image." He says the repetition found in Open Line and Registrar, "was like looking for different clues" about his personal identity and how his father informed it.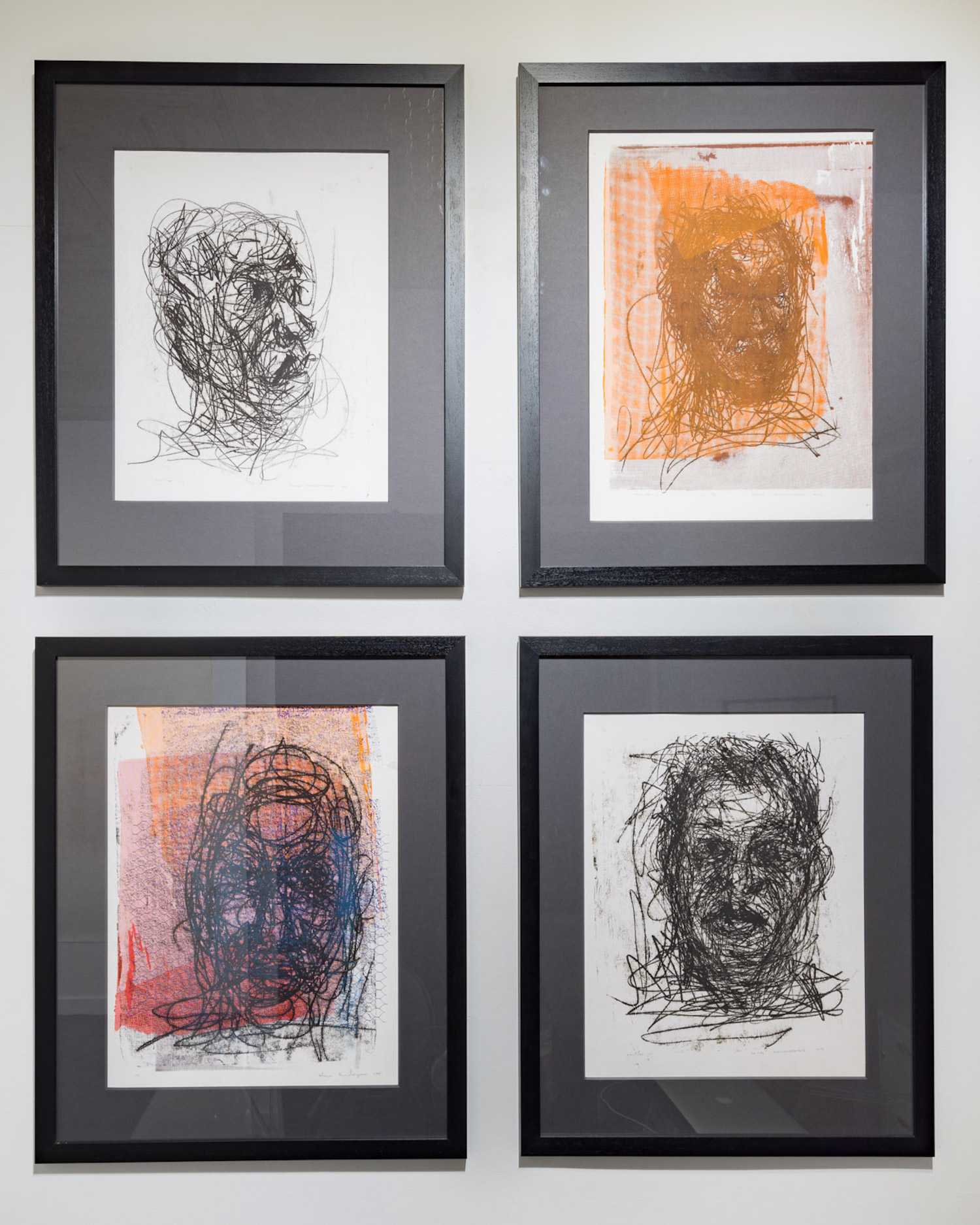 Unmasking is comprised of nearly 900 small and quick drawn images of the artist. The precision of his features wane throughout the representations, from figurative to abstract expression. There are full faced images and simple lines that are meant to represent a kind of self portrait. No two images are the same, despite the fact that the artist is trying to find his father's features in his own, in many of the images the sought after face becomes less familiar, leaving space for strangers to appear, alluding to how with the passage of time, memories of loved ones change and evolve. Unmasking also explores how circumstance impacts the way one views themselves in times of grief.
Admire Kamudzengerere's I am gonna…you. Till you run. continues through April 9 at Catinca Tabacaru Gallery. Click here for more information.
Related:
Rashid Johnson Draws Portraits with Black Soap and Wax
550 Self-Portraits Magnify Stereotypes of the Black Body
The Patterned Beauty of Colossal Painted Heads
Source: vice.com