Twice the size of a human head, with a twisted neck and glasses reflective of a world on speed, it's a strange bust in an oversized hat—and that doesn't even begin to broach its subject. Holding his cigarette between his teeth, visual effects artist Kevin Kirkpatrick's oversized bust of Raoul Duke, Johnny Depp's caricature of Hunter S. Thompson's hero in Fear and Loathing in Las Vegas, is a mind-melting sculptural feat.
"I wanted the sculpture to be as close to the Fear and Loathing in Las Vegas poster as I could get it, which is basically just a warped image of a still from the movie," Kirkpatrick, of Special Effects Makeup company, Epoch Creations, tells Creators. "The movie's photograph was pretty blurry due to the digital enhancing, so I knew I could take artistic liberties."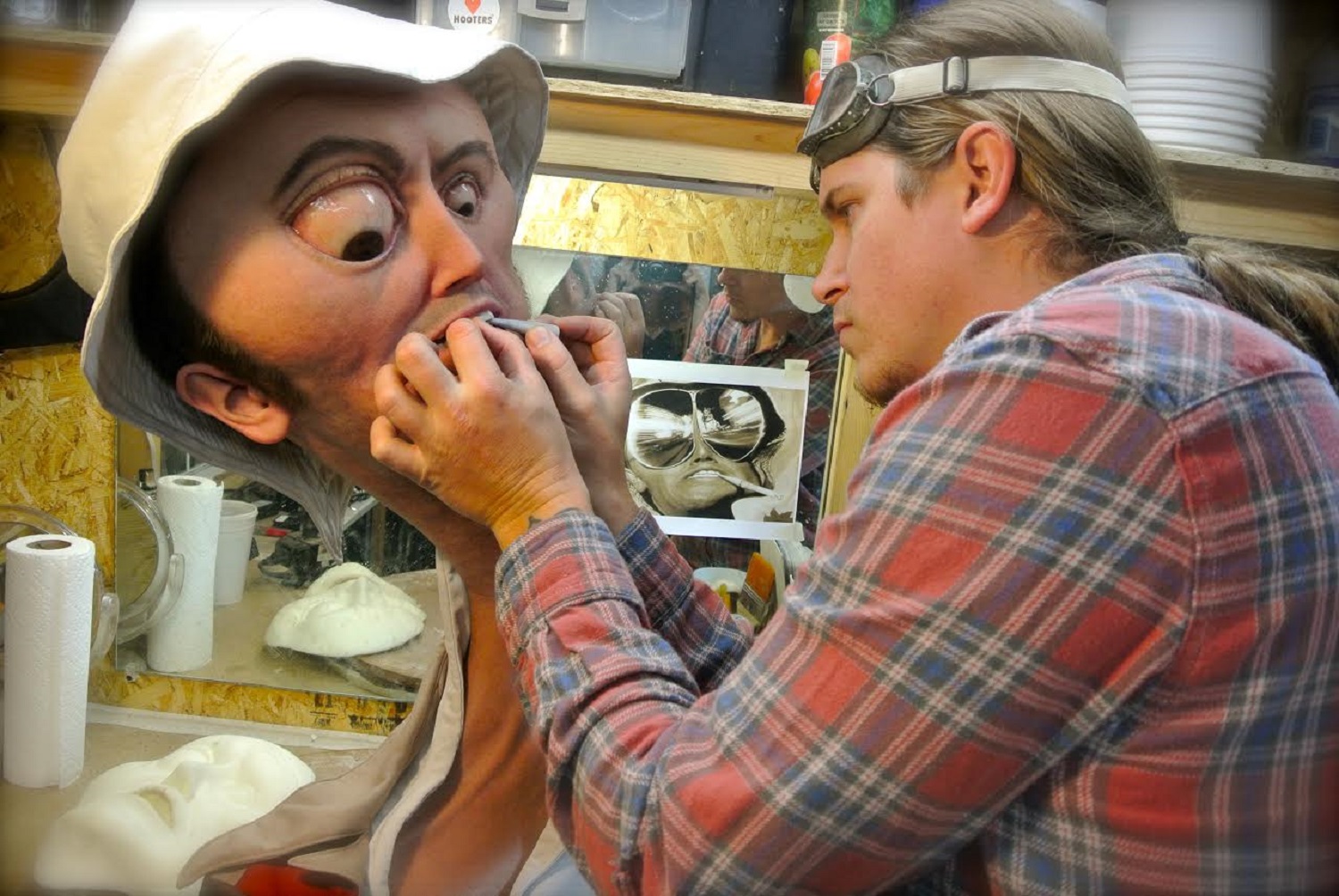 Released in 1998, Fear and Loathing in Las Vegas is a dark comedic adaptation of a book in which, loosely, a journalist and his lawyer get lost in a nightmarish vision of Sin City. Directed by Terry Gilliam, Depp stars as Duke opposite Benicio del Toro, playing Oscar Zeta Acosta, a.k.a., Dr. Gonzo. Kirkpatrick's bust takes the movie's poster and recreates it as a peculiar 3D artwork, taking a savage journey into the heart of the cult film's untethered psychedelia.
Kirkpatrick's design honestly looks computer-generated, not the handmade sculpture feat it is. "I just wanted people to think about what it was they were looking at," Kirkpatrick says. "When I first made the piece, I posted photos and people would ask me why I posted a photo of the poster. It's not until they looked closer that they realized that it was a 3D art piece that they were used to seeing in two dimensions. I took on a challenge with a very limited time constraint, which quite nearly drove me crazy due to lack of sleep. But it's been one of my favorite projects."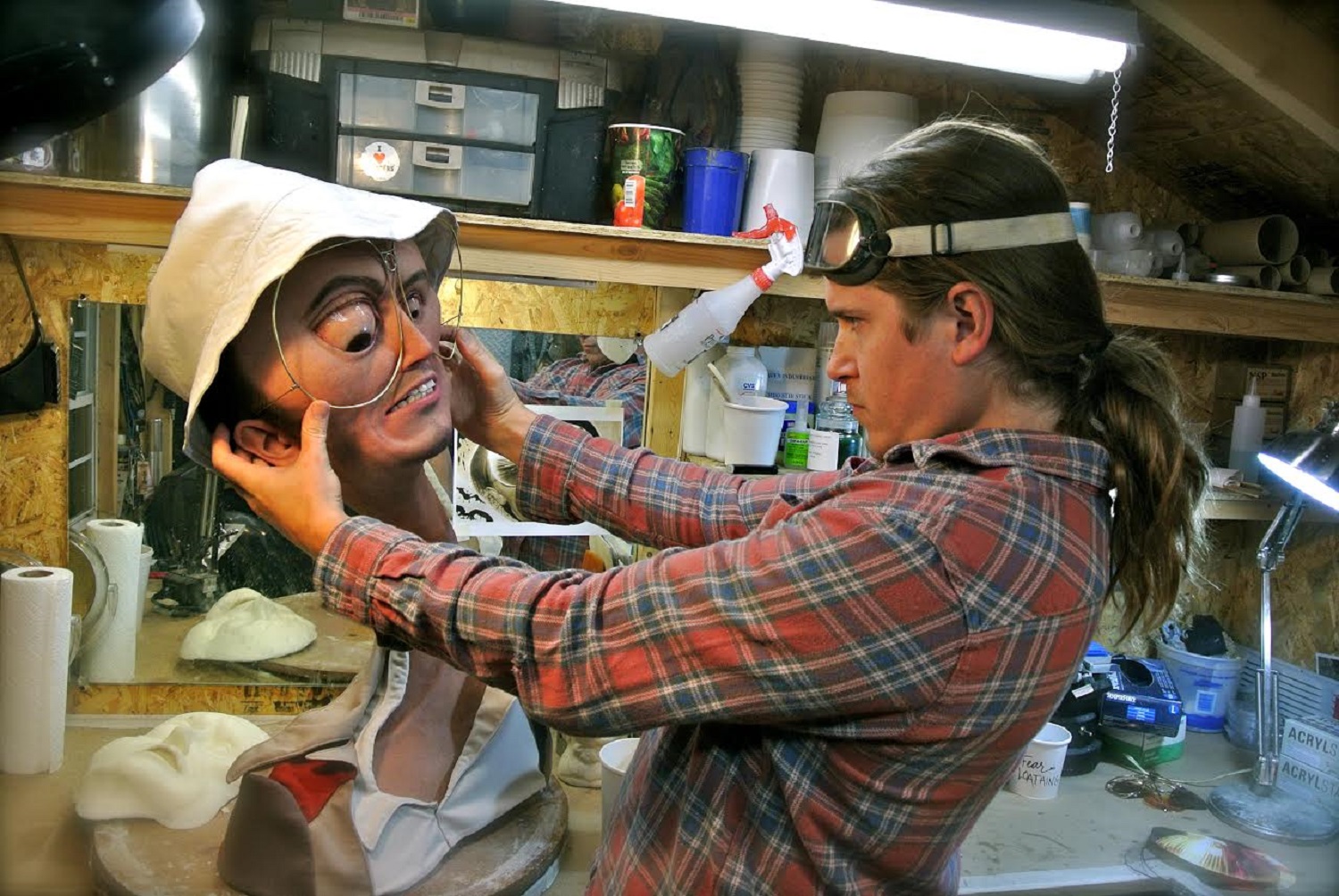 Kirkpatrick's assembled is similar to that of many hyperrealistic sculptures, using silicone to make the bust's skin appear soft, textured, and lifelike. Bizarre, like the film, to add to its strange and comical appeal, Kirkpatrick used actual human hair "for all the bits that call for hair, and the teeth are dental acrylic."
Says Kirkpatrick, "The difference with this particular piece, which made it more challenging, was the glasses and wardrobe. I made the glasses, as well as the goggles from scratch. I bent brass wire and soldered the pieces together to get the shape I wanted, then heated up plastic for the lenses in a vacuum-forming machine to fit into the frames. There were many learning curves when I decided to take this on, things I have never tried before."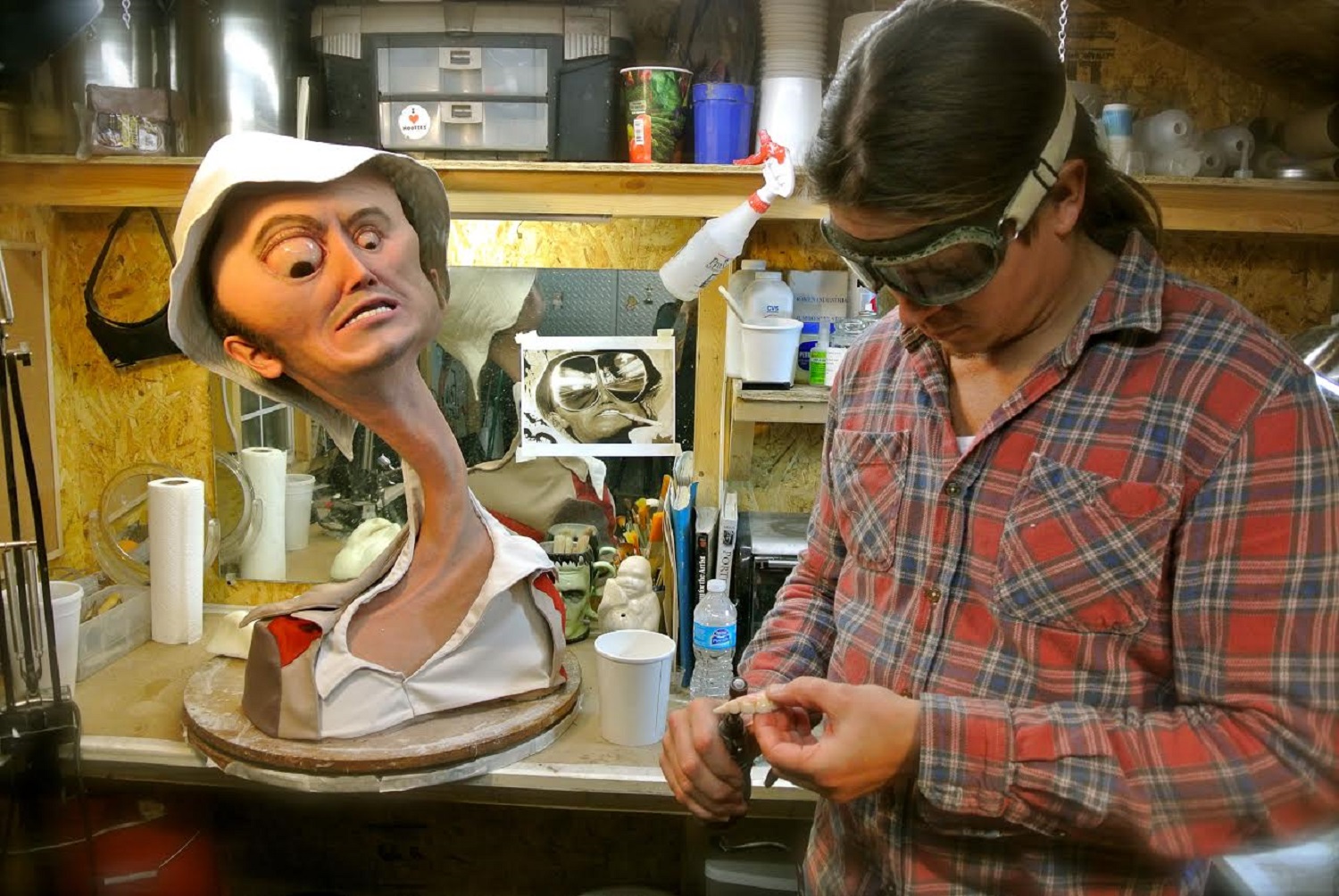 To view more of Kevin Kirkpatrick's work, click here.
Related:
Hyperrealistic Sculptor Flips "Adam and Eve" On Their Heads
These Handmade Fairy Tale Figurines Are Adorable and Twisted
Hyperrealistic Sculptures Blur the Line Between Clay and Flesh
Source: vice.com