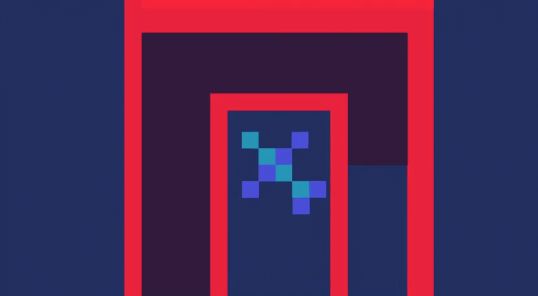 Israeli artist Michal Levy, who has synesthesia, created a short animation set to different classical pieces, such as Bach's 'Prelude in C Major', and Coltrane's 'Giant Steps.' Levy saw the "rollicking notes" of Coltrane's Giant Steps as a "kinetic, cascading cityscape built from colourful blocks of sound" and was able to visualize it. Levy then created the short animation 'Dance of Harmony' to show what she sees when she hears Bach's 'Prelude in C Major,' as Open Culture details:
During a maternity leave, working with her friend, animator Hagai Azaz, she set herself the challenge of showing, as she describes it, "the cascading flow of emotion, to make the feeling contagious, by using only color, the basic shape of circles, and minimalist motion, assigning to each musical chord the visual elements that correspond to it synaesthetically."
It is fascinating to compare Levy's descriptions of her condition with those of other famous synesthetes like Vladimir Nabokov and, especially Kandinsky, who in essence first showed the world what music looks like, thereby giving art a new visual language. Levy calls her synesthesia art, an "emotional voyage of harmony," and includes in her visualization of Bach's famous prelude an "unexpected elegiac sidebar of love and loss," Maria Popova writes. Read Levy's full description of Dance of Harmony here and learn more about the "extraordinary sensory condition called synesthesia" here.
Image via Open Culture
Source: neatorama