An attic apartment in the center of Ljubljana, Slovenia, was renovated by architecture firm SUPERFORM. The largest transformation was the "canyon" intervention which was built as a new structure for the ceiling to carry the natural light through the space and to encourage views towards the south. As it moves through the apartment, it expands towards the terrace in order to showcase panoramic views of the city and Towards the Sun, the name of the project.
The attic's center serves as the open living room that connects the other spaces, therefore eliminating the need for hallways, which reduce usable square footage. The white surfaces bounce light around the space and minimal furnishings keep it feeling spacious.
At one end of the central space, you'll find the kitchen, dining room, and a gym.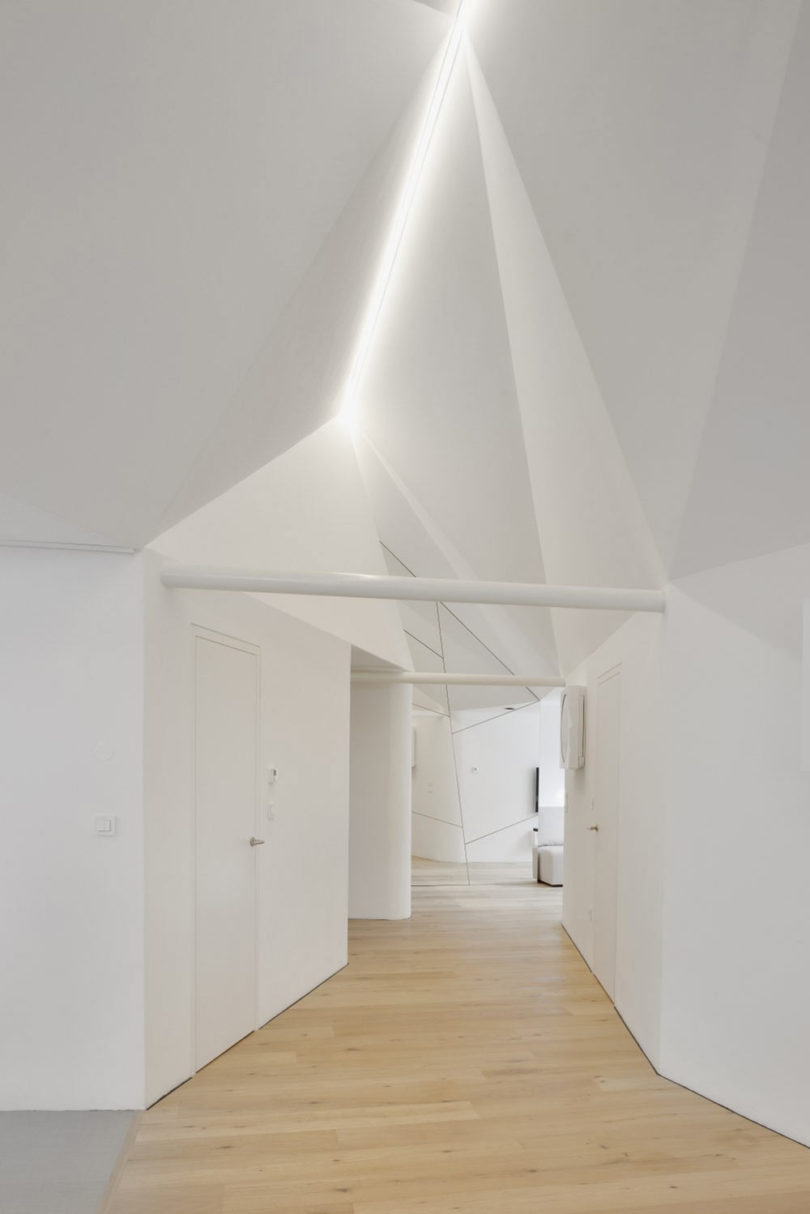 Photos by Miran Kambič.

Source: design-milk