Much of the creative work we appreciate today, whether it's music, film, or design, is created with the help of computers. But, rather than the master-machine dynamic, what would a collaborative relationship look like? How do computers influence our creative flow, and how can we leverage unpredictable output towards creative results? These are some of the questions explored in Italian designer Luca De Rosso's new audio visual performance, AV0 . The project induces a human performer to compose a soundscape for a computer operated light show. The visuals for the performance are displayed on a rectangular light panel, arranged within a grid system of rows and columns. The audio landscape is made up of abstract synthesizer sounds that are triggered by the performer from a midi controller. In order to emulate a raw form of collaboration in real time, the duration, arrangement, and behavior of the visuals, however, are controlled by the computer via an algorithm.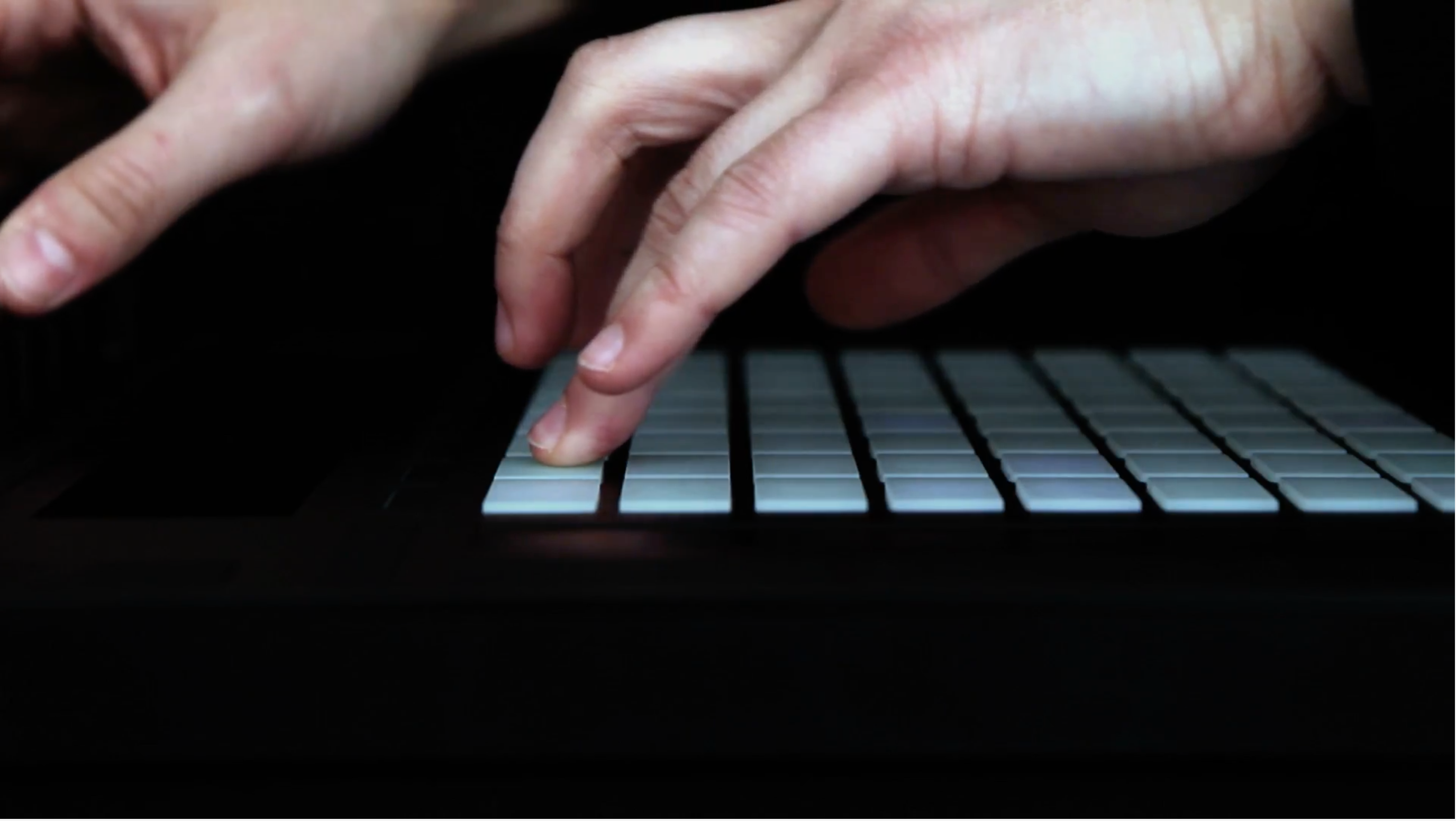 The piece is broken up into a series of different sections that the artist calls scenes. Before a scene begins, the computer provides the performer with "basic information" about what is going to happen visually. It is then left up to the performer to add sound by cueing different samples in response to the light show in front of them. In this way, De Rosso creates a give-and-take relationship between the performer and the computer. In the project's description, the artist explains that the images and sounds are purposefully designed to carry no symbolic meaning; third party viewers thus focus their attention on the interaction between the performer and the machine. When a scene is over, the computer cuts all the audio and visual inputs and boots up a new sequence. Watch a video of the piece in action below:
Click here to visit Luca De Rosso's website.
Related:
Cosmic Visuals React to Live Audio in VR Performance 'SONO'
Robert Henke's Latest Audio-Visual Performance Rips Viewers Into A Cosmic Abyss
480,000 Particles Compose This Undulating Audio Reactive Visualization
Source: vice.com