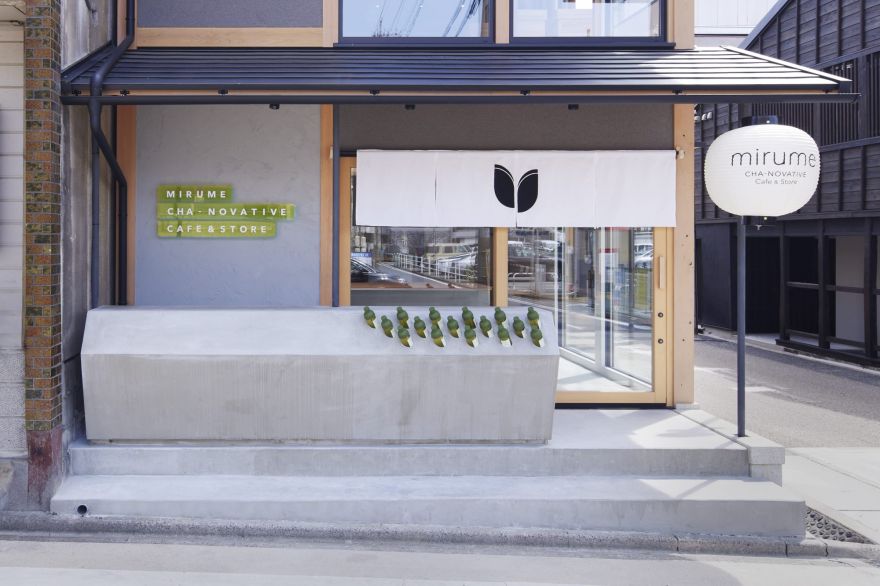 The color green is usually associated with Mother Nature. This is why we have phrases such as "going green", which means taking steps that are beneficial for the environment. And when it comes to green things, green tea is something that could come into one's mind first. With this considered, green tea could be used to encourage people to go green.
Mirume is a new green tea cafe and shop that opened this month in Nagoya. The cafe has in-store offerings but what makes them unique is their morning bottle (朝ボトル) service. For 300 yen, you get a cold-brewed bottle of green tea that can be refilled with water up to 3 times a day. At the end of the day, simply return the bottle into the shop's stylish concrete slab and pick one up the next morning.
[…]
Mirume's morning bottle service is open from 8AM – 10AM and those in a hurry can grab their bottle on the go. But if you have a bit more time, step inside and explore the tea leaves they have available for purchase, which are all sourced from the Shinsabo tea farm in Mie Prefecture. You can even sit at the counter and enjoy a hand-poured cup of green tea along with a selection of wagashi sweets.
Cool!
(Image Credit: Ryo Yahara/ Spoon & Tamago)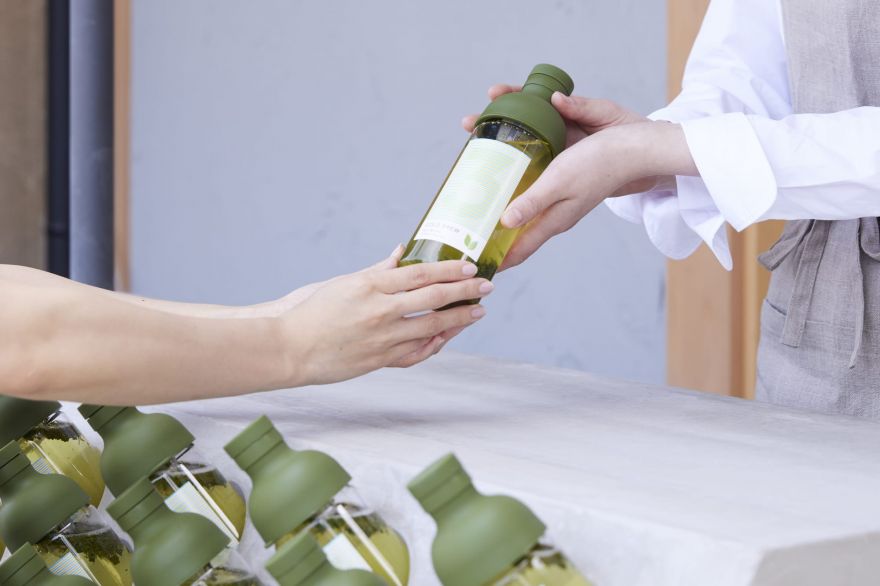 Source: neatorama