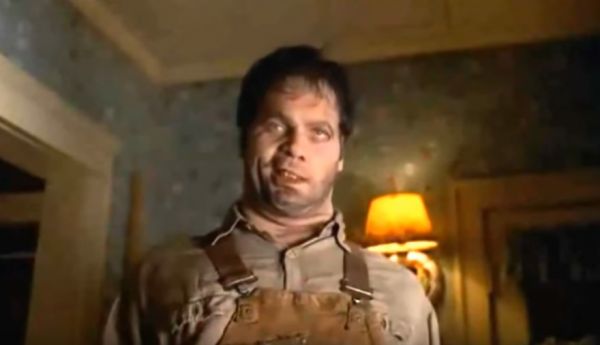 In the original Men in Black, Vincent D'Onofrio played Edgar, a man who is invaded by an alien cockroach and then storms into New York City. The alien changes what's left of Edgar into a unique mass of writhing weirdness so disgustingly funny that it's hard to remember there's an actual human underneath the prosthetics. The story behind how that scene was born is fascinating.  
Vincent D'Onofrio: A friend of mine, a producer, got in touch with me, and she said, "Barry Sonnenfeld is interested in you to read this script called Men in Black. The only thing is, he's afraid you're going to talk to him about acting. I told him I'd feel you out about it." And I said, "I'm not gonna talk to him about acting at all." I read the script, and I didn't know what on earth to think of the part of Edgar. The script has nothing to do with my performance. An alien comes, he's a giant cockroach at the end, and there's no other description, no nothing. I found that super-intriguing. I thought, If Barry doesn't want to talk to me about it, I probably have a lot of creative space.
So the scene went from nothing at all to the one you can never forget. Sonnenfeld and D'Onofrio tell the story of how they, along with effects master Rick Baker, crafted Edgar at Vulture.
Source: neatorama