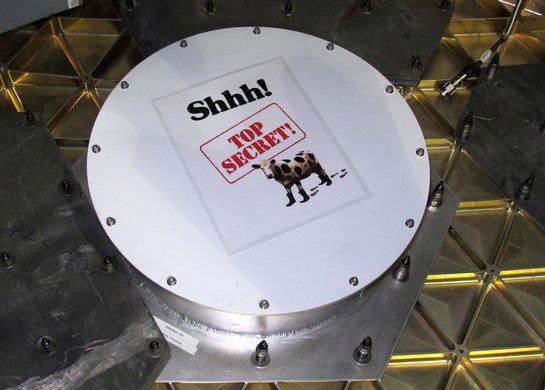 I was today years old when I found out that the "secret payload" in SpaceX's Dragon spacecraft was a wheel of Le Brouère.
The Dragon's mission marked the first time a space capsule developed by a private company was launched into orbit and successfully returned to Earth. In a feat previously accomplished by only six government space agencies, the cone-shaped capsule reentered the atmosphere and emerged from its Pacific Ocean splashdown intact. Only then did Musk reveal that a wheel of Le Brouère had hitched a ride, circling Earth twice on its journey. 
I love Elon Musk for his crazy ideas! Any other "crazy Elon Musk moments" you'd want to share?
Image Credit: Chris Thompson/SpaceX
Source: neatorama