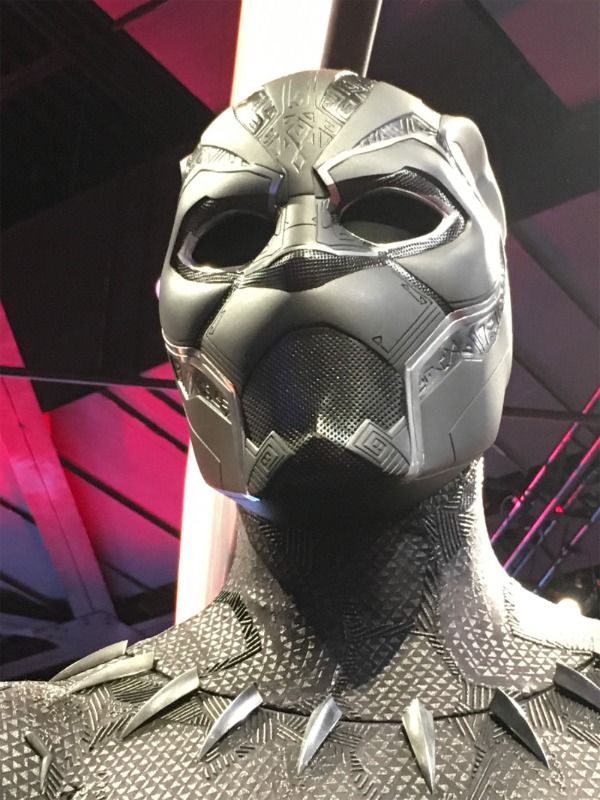 We've finally been treated to a fantastic trailer for Black Panther, and even though many casual comic book fans didn't have a clue who Black Panther was before Captain America: Civil War they're all on board the train to Wakanda now!
So to help get everyone hyped about Black Panther, which is slated to be released in February, 2018, here's a look at the amazing costumes designer Ruth E. Carter created for the film.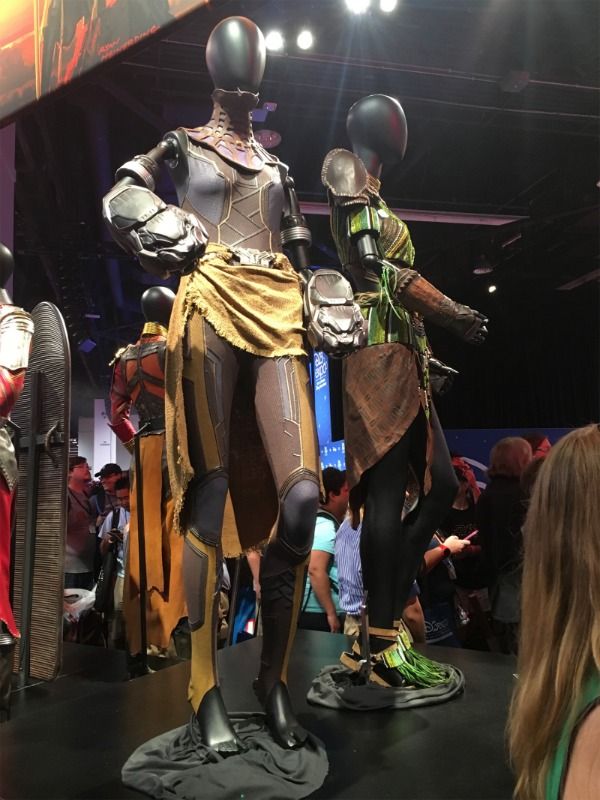 Gizmodo's Germain Lussier took these up close pics of Ruth's costumes at D23, giving us a glimpse of what the characters Shuri (Letitia Wright) and Nakia (Lupita Nyong'o) and Zuri (Forest Whitaker), as well as Black Panther's updated costume with his cool new mask/cowl.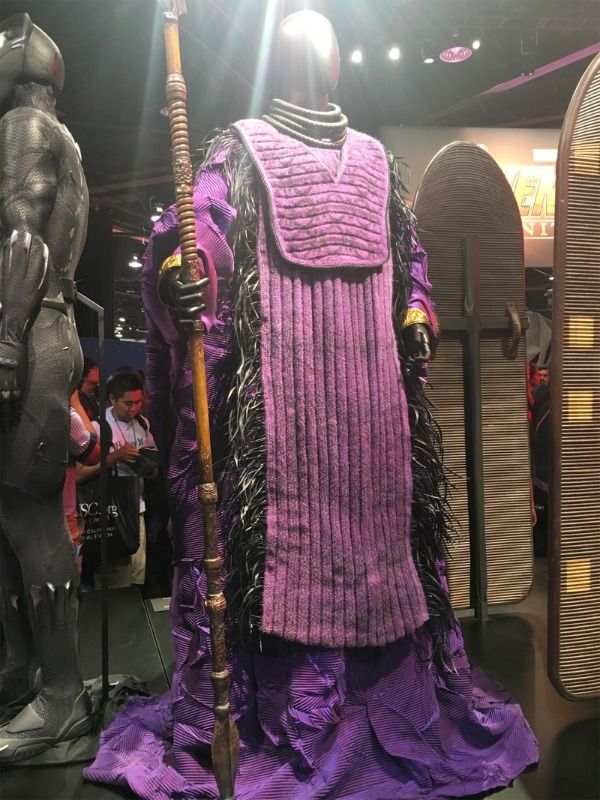 See Up Close With The Gorgeous Costumes of Black Panther here
Source: neatorama