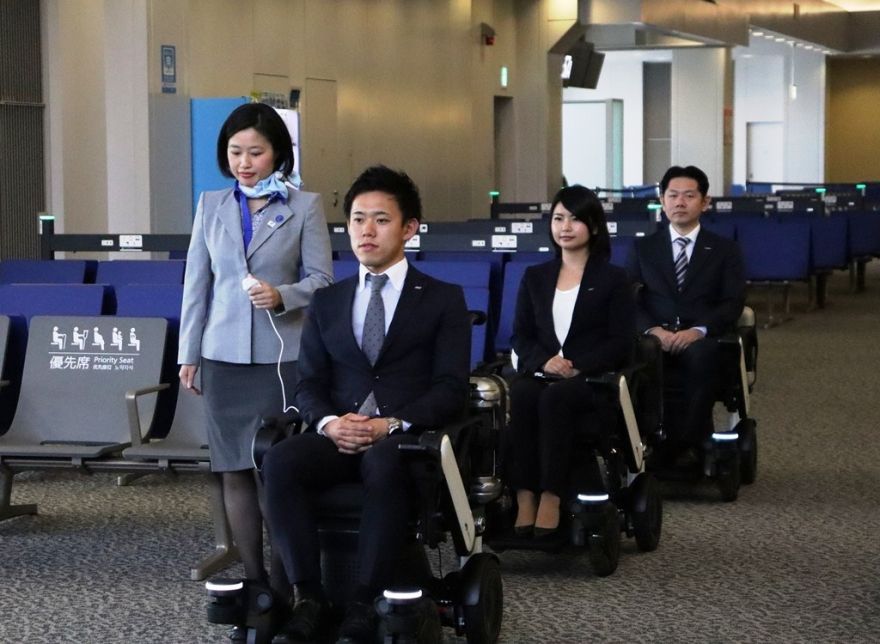 Navigating one's way through the airport is already a hassle, especially when it gets too congested that there's barely any space left to move around. It's even more of a struggle for people with disabilities and the elderly.
In response to this need, All Nippon Airways (ANA) has been testing a new technology, the personal mobility, self-driving electric wheelchairs that would make travel easier for PWDs and perhaps even the elderly.
Developed through a partnership between Panasonic and WHILL, a Japanese tech startup, the robotic chairs operate in a follow-the-leader fashion to reach a destination. The chairs are also capable of detecting and avoiding obstacles, though airline employees serve as guides.
(Image credit: ANA)
Source: neatorama