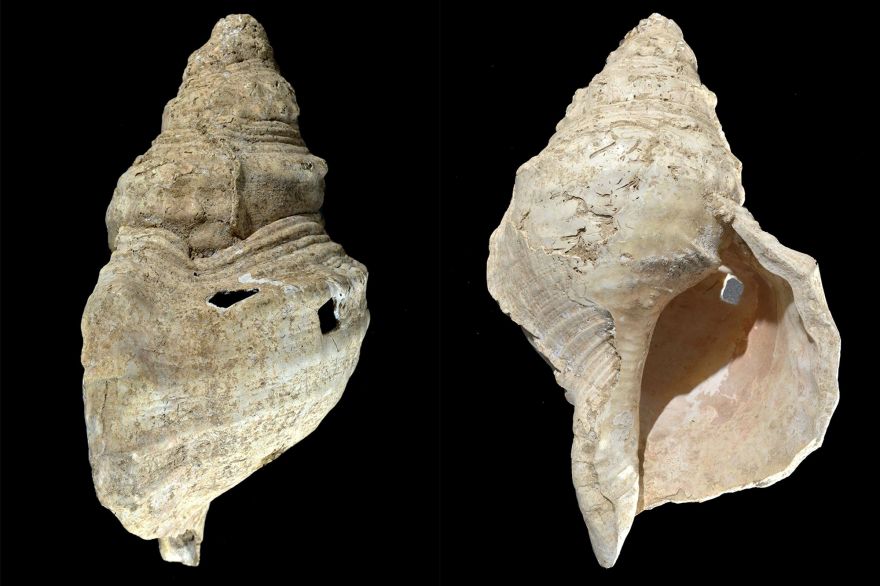 This conch shell was discovered in 1931 during an excavation in France and has been sitting in a museum for decades. Now it has made a comeback to the headlines after producing near-perfect musical notes. 
Archaeologists from the University of Toulouse hired a French horn player to play the old instrument. The sound was deep but the notes were lucid.
Carole Fritz, one of the archaeologists, was quite anxious that the shell would snap during the experiment as it is already 18,000 years old. Luckily, it did not.
"Hearing it for the first time, for me it was a big emotion — and a big stress," said archaeologist Carole Fritz.
She feared that playing the 12-inch (31-centimeter) shell might damage it, but it didn't. The horn produced clear C, C sharp and D notes.
To date, it is the oldest wind instrument of its type.
(Image Credit: Carol Fritz/ AP/NBC News)
Source: neatorama