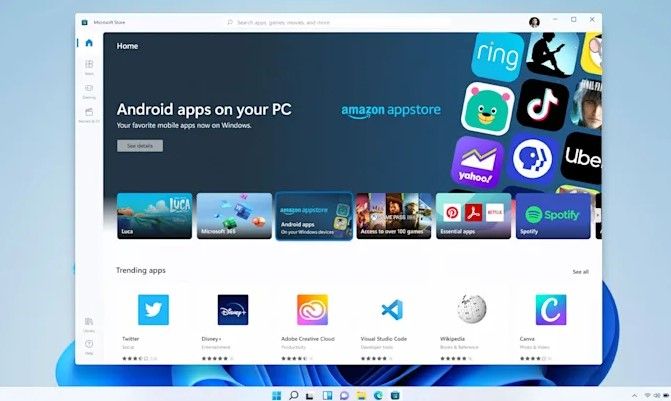 Those who have experienced Windows on ARM know the feeling of not being able to find compatible apps on Microsoft Store. It seems that Microsoft has heard the complaints of many, and decided to integrate Android apps on Windows 11, the company's latest operating system.
They won't just be limited to emulator windows on the software — the integration means the apps will be in the Start menu, show up with individual dedicated icons on the taskbar and launch with desktop shortcuts, too. They'll start to appear in the Microsoft Store, but you can also install them via the Amazon app store.
Panos Panay said during the keynote that Microsoft is using "Intel bridge technology" to bring this integration, making it "seamless and smooth." But that doesn't mean it's limited to Intel machines — Microsoft confirmed on a press call that Android apps will work on AMD systems as well. With the plethora of Android apps currently available, Windows 11 looks like it'll be a much more inviting OS for mobile, touch-centric workflows. 
Now this is a pleasant surprise.
(Image Credit: Microsoft/ Engadget)
Source: neatorama