Say you want to make a documentary about a long-gone subject like an extinct species, or a razed and redeveloped neighborhood, or a threatened, volatile ecosystem, and there's little-to-no archival documentation. What do you do? If you're Hawaii-based artist and filmmaker Laurie Sumiye, you create your own source material using animation. "Animation in documentary is often used to liven up infographics or visualize concepts," Sumiye tells Creators. "I use it as one would shoot B-roll." Not content to simply illustrate what is said, she relies on her own imagination to portray rare, undocumented history.
Sumiye's first film, Struggle for Existence (2010, 23 minutes), is told through first-person—well first-bird—narrative, where, to counter the lack of historical footage, animation fills in the blanks. The film is set in 2025, when just five palila finches survive in the wilds of Hawaii, the future "Extinction Capital of the World." The film ponders issues such as eco-tourism, natural selection, and the impulse to activism. In Of Memory & Los Sures (2012, 15 minutes) she collected oral histories from the traditionally Puerto Rican neighborhood of Los Sures in Williamsburg, Brooklyn. 
Sumiye studied at Hunter College in New York and stayed in the city for awhile before moving back to Hawaii. She set out to render those recollections in the kind of specific, emotionally evocative detail one expects from film and photography. The film juxtaposes moments of nostalgia with the harsh realities of the past, as the audience literally witnesses the creation of the collective memory of a place undergoing drastic, rapid change.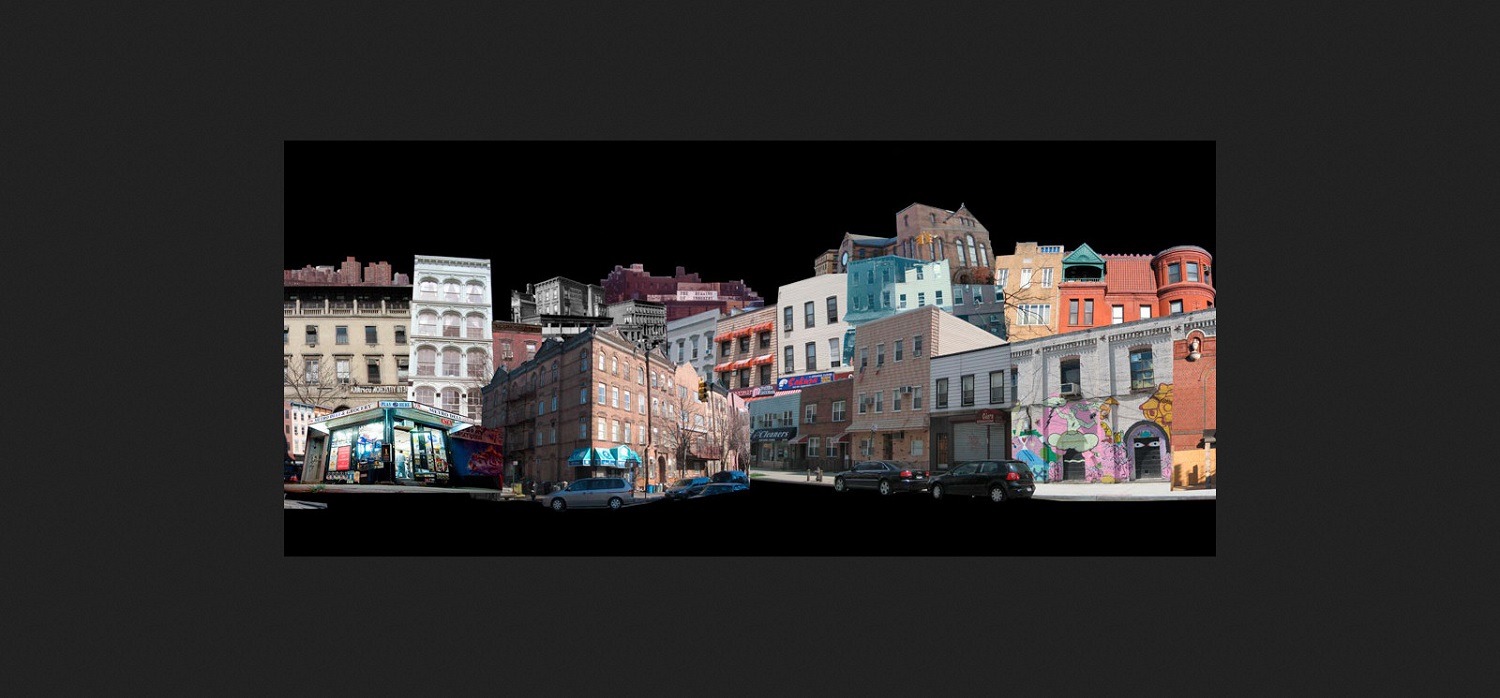 Her distinct style—a mix of rotoscoping, collage, hand-drawing, and motion graphics blended with live action—belongs to a wave of animation used to depict real life events. It's a technique that has been knocking around avant-garde and experimental non-fiction circles, but is becoming more accepted in mainstream releases like Waltz with Bashir, Tower, Nuts! and Chicago 10. That said, Sumiye is immune to the charms of the kind of state-of-the-art technology such films can employ. She uses an old version of Adobe Flash (CS6), her "trusty old-ass" Wacom Intuos 3 Tablet, and After Effects. It's not only her subjects but her materials that are on the endangered list. "I am worried eventually I'll have to find a new tool because Flash is getting phased out! Right now VR is the hot, trendy thing, but I am not certain that the immersive qualities of VR offer the viewer the experience I'm looking for. It's cool, but I'm interested in slowing things down and bringing nuanced attention to small, quiet little things."
Sumiye is in the early phases of a new animated feature project, A Paradise Lost, the true story of a taxidermied Hawaiian finch who represents her species in Palila v. Hawaii, the the landmark 1979 court case which established habitat protection for endangered animals. The lawsuit is still ongoing nearly 40 years later; Earth Justice has sued the state five times for not complying with the original order. The detail that has perhaps most captured Sumiye's imagination is that the attorney handling the case decided to name the bird as plaintiff and the taxidermied palila was brought from the Bishop Museum in Honolulu to "represent" their client. "I'll be showing the life of the bird," says Sumiye, "from when it was killed in 1897 by a collector, all the way to its day in court."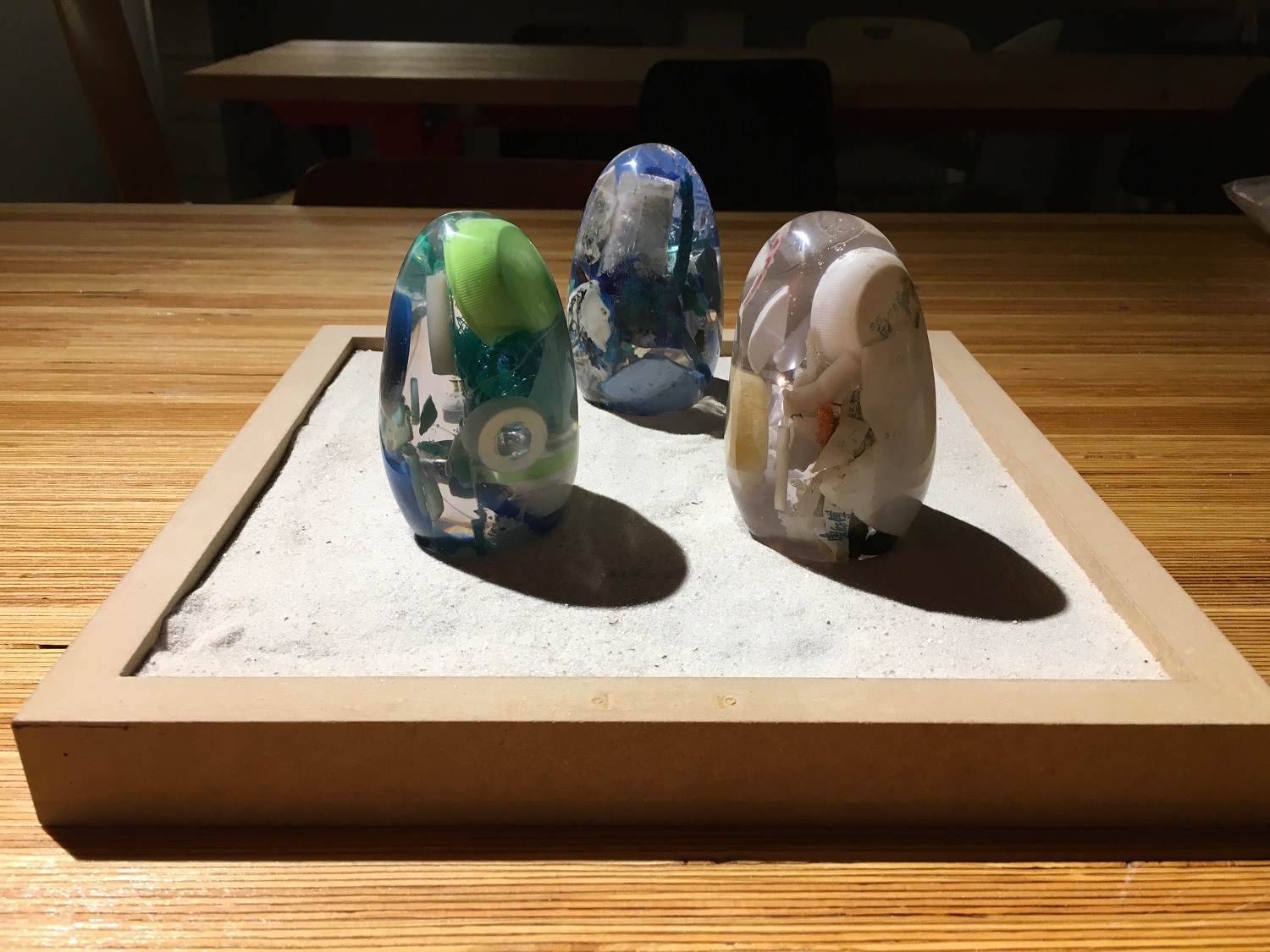 Actually, film and animation is only one sphere of Sumiye's eclectic, ecologically centered art practice. She is also an accomplished designer, sculptor, painter, and printmaker. Examples of her work in these mediums include projects based on the eggs of a native species of albatross whose survival is endangered by the consumption of ocean trash. Kauō means "egg" in Hawaiian, and is also the Hawaiian name for Laysan Island, and Sumiye has created sculptures cast from real Laysan Albatross eggs and made of Hawaiian beach debris and resin. Evoking the landscape of Hawaii Island's volcanic topography, her intimately monumental and monochromatic sculpture Mauna references the invisible life that swirls all around and lies beneath the surface of the air and earth. This March, she will have her first solo gallery show in Hawaii, at Box Jelly in Honolulu. Thirty-six Views of Mauna Kea will include drawings and paintings of Mauna Kea seen from different parts of Hawaii Island, inspired by Hiroshige's legendary portfolio Thirty-six Views of Mount Fuji, with vistas of the famous volcano from different parts of Japan.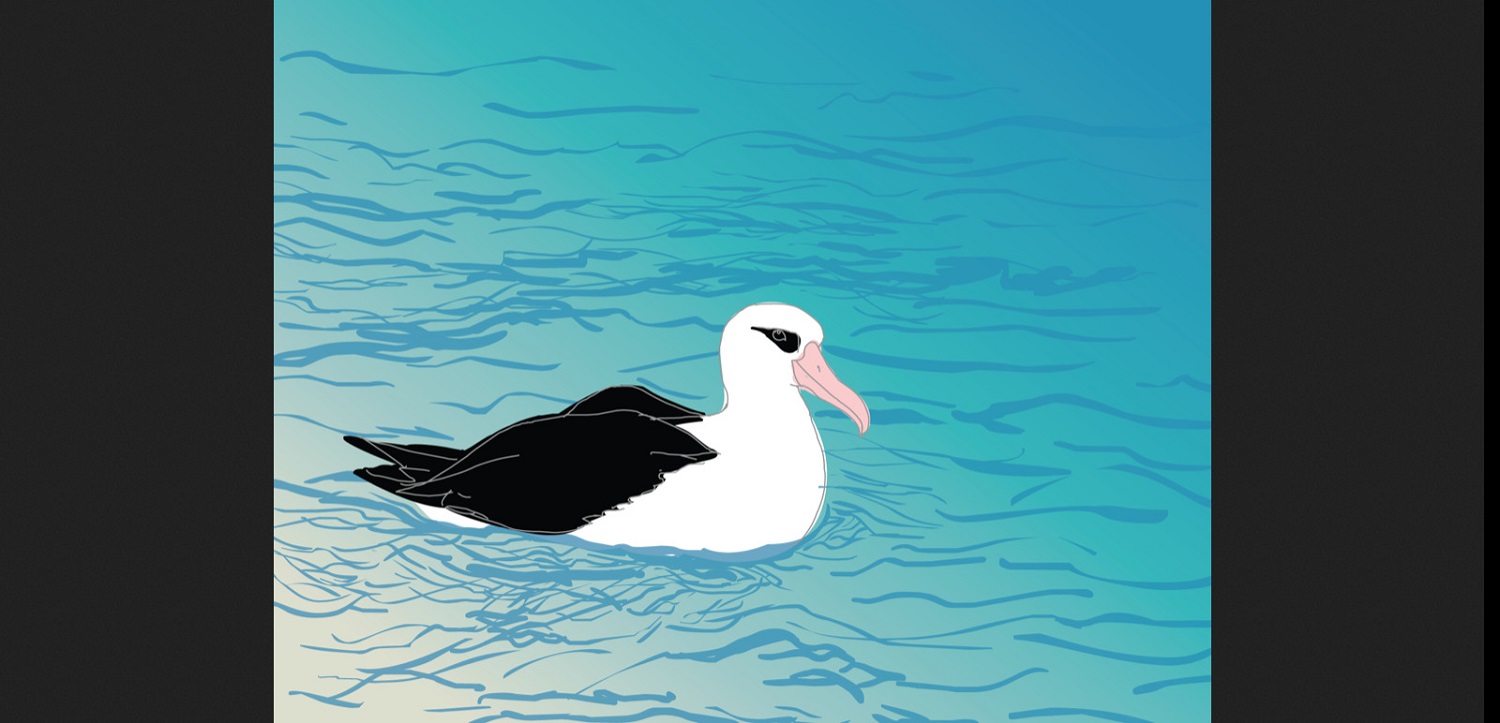 "I think in both films, and my artistic interests in general," says Sumiye, "I am obsessed with layering disappearing histories within real spaces." If you're in a forest, for example, you have no idea of what bird species might have already been lost, because the animals simply aren't there anymore. "I want to allow my audience to imagine what a place was like in the past, and for them to experience and appreciate what is disappearing or already lost."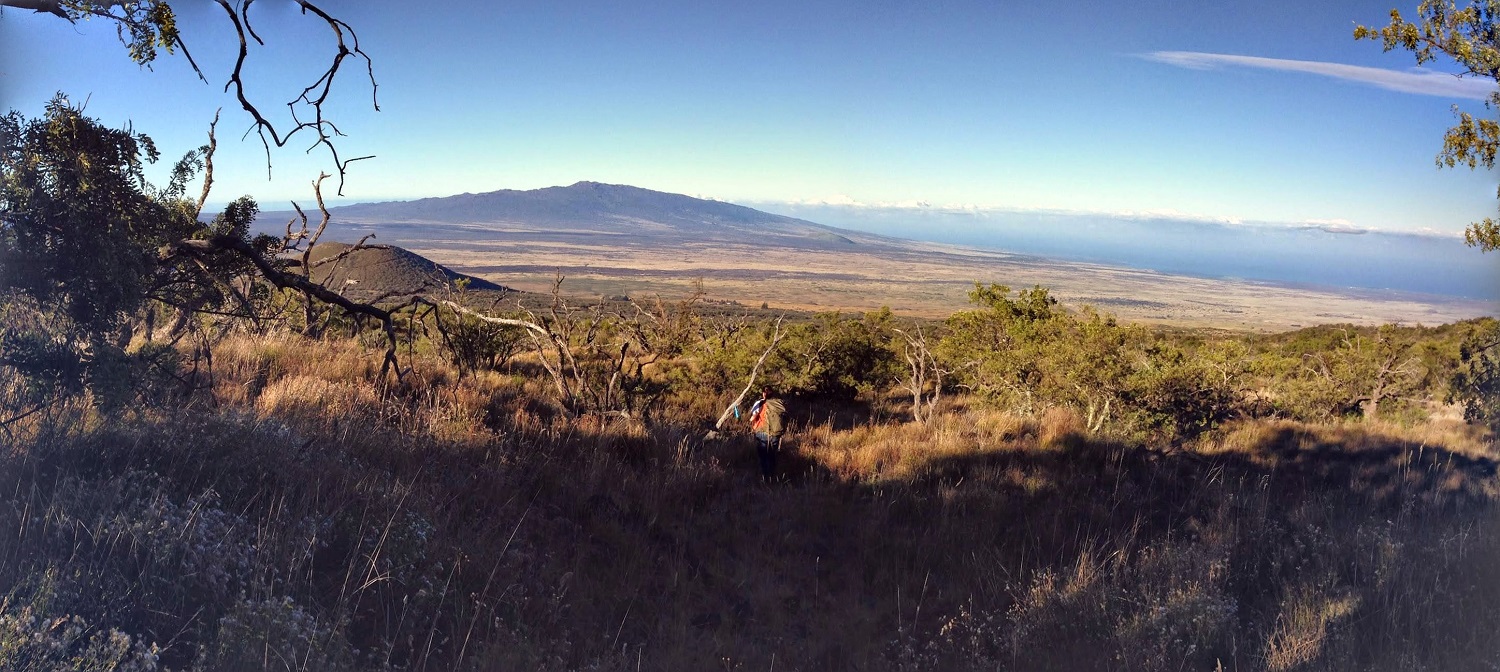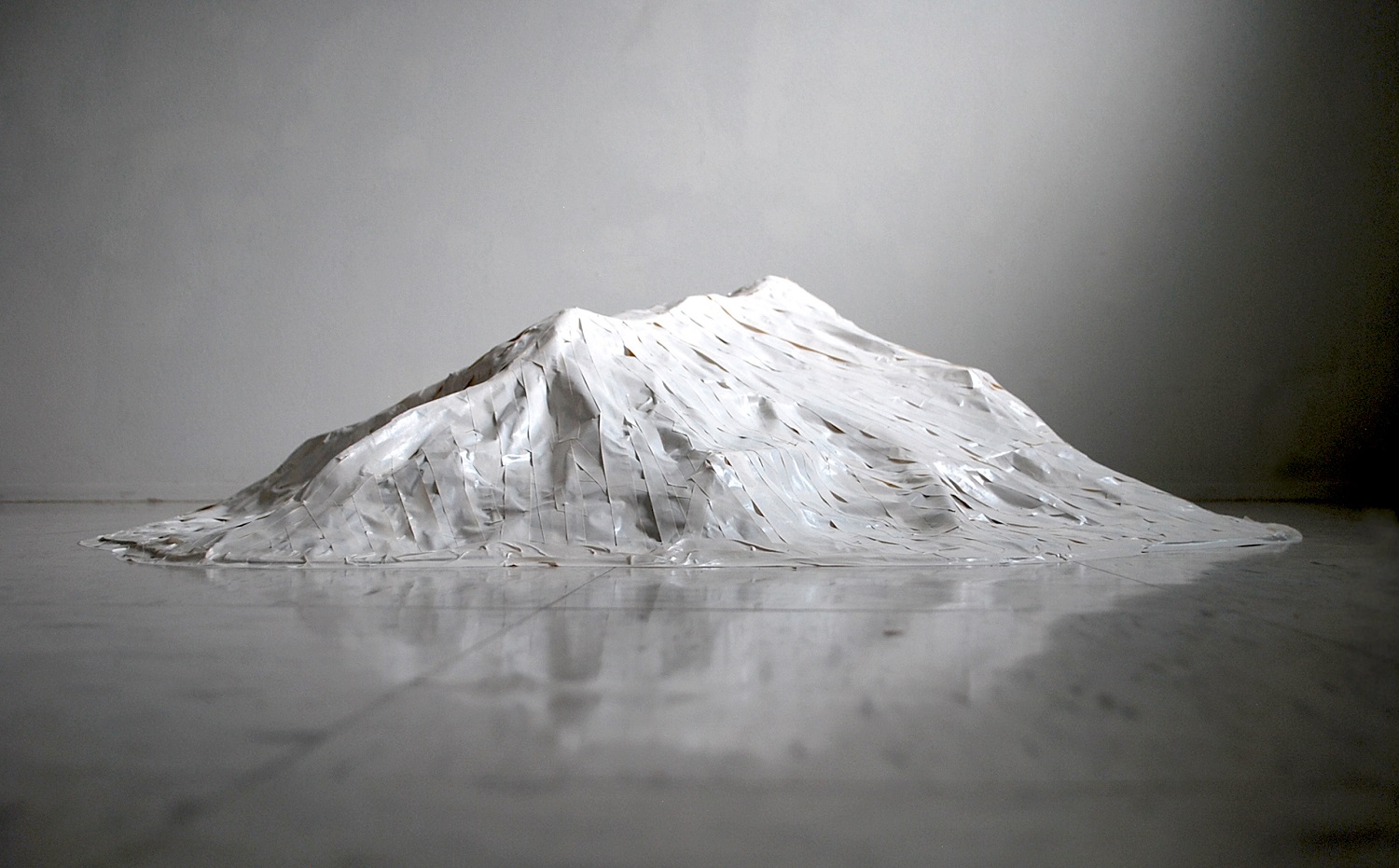 Even if you won't be in Hawaii for the art show, you can follow the progress of A Paradise Lost on Facebook, and see more of Sumiye's work on Vimeo and Instagram.

All year, we're highlighting 50 States of Art projects around the United States. This month, we're covering Illinois, Indiana, South Carolina, North Dakota, and Hawaii. To learn more, click here.
Related:
Why an LA Artist Turned an Abandoned Taco Bell into a Midwestern Art Exhibit | #50StatesofArt
Why Is This Tiny Illinois Town Obsessed with Superman? | #50StatesofArt
Essay: Priced Out of New York, an Artist Finds Her Midwestern Tribe | #50StatesofArt

Source: vice.com