Inspired by Japanese pop culture, hyper-colored, starry-eyed portraits juxtapose dark themes of horror and loneliness in artist Hikari Shimoda's two series on Chernobyl, the Fukushima nuclear disaster, and existential anxiety, Whereabouts of God and Children of This Planet.
Though these series do not have a direct connection to each other, both use children as a part of Shimoda's visual vocabulary. Whereabouts of God, the first series, came as a reaction to the Fukushima Nuclear power plant meltdown following the Great East Japan Earthquake. Shimoda paints a surgical scar around the neck of her children, the result of a treatment to remove a thyroid cancer caused by radiation. "There is a fear about the future well-being of children in Fukushima," says Shimoda. Contrastingly, the sparkles around the scar express an ambiguous hope that Shimoda has for their future.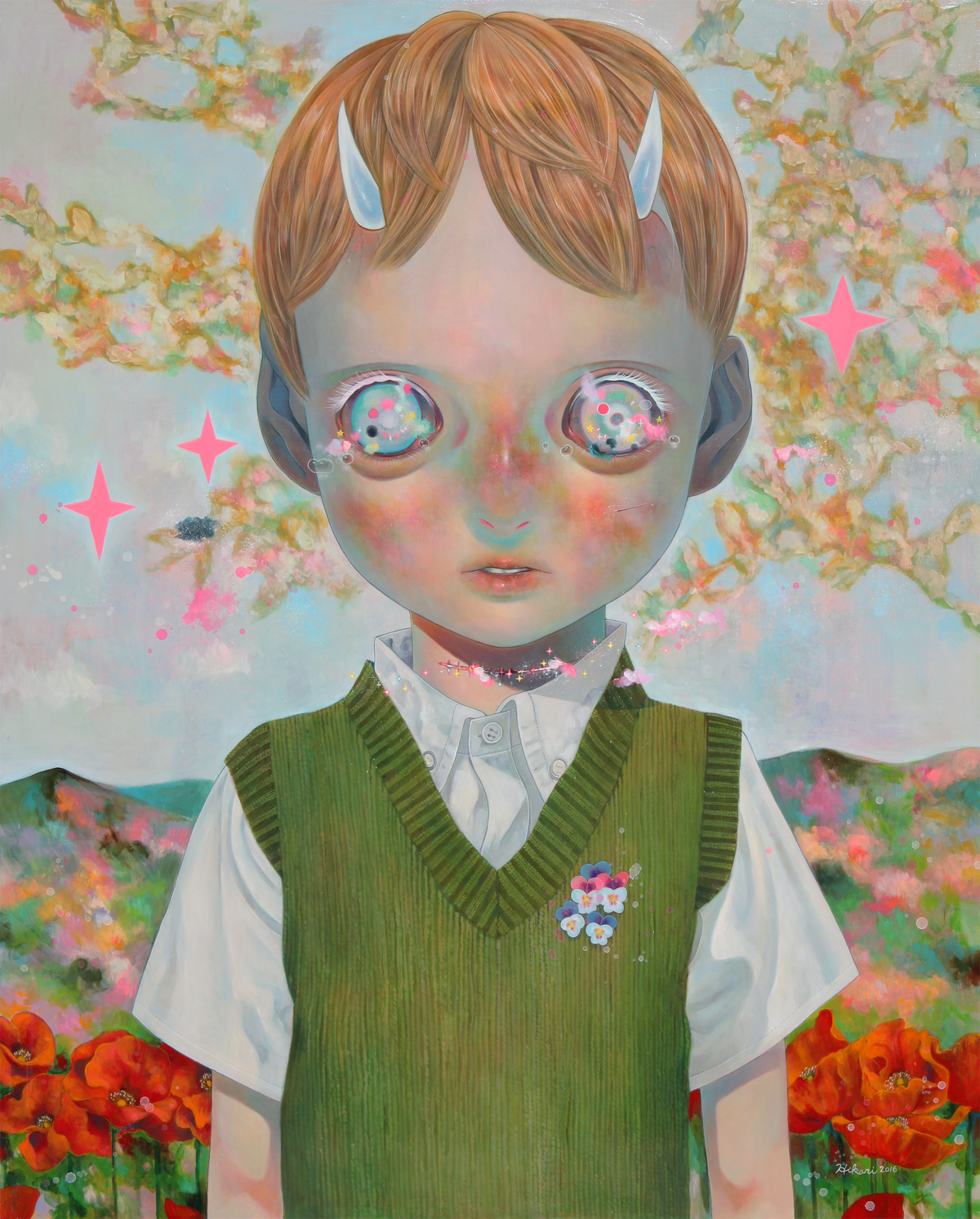 In Children of This Planet, Shimoda depicts children bearing the complex emotions of loneliness, fear, and hope. "They are based on my own emotions and experiences, but are also meant to represent universal feelings which I feel anyone can relate to," explains Shimoda. One of the metaphors she uses are horns, a representation of multifaceted people who find it challenging express themselves fully due to mixed feelings in the heart. "Those horns represent suppressed feelings, such as anger and sadness, which emerge from my character like acne," says Shimoda. Drawing children as figures "free of gender and identity," Shimoda intentionally uses this ambiguity in order to communicate her feelings without becoming bogged down by social conventions.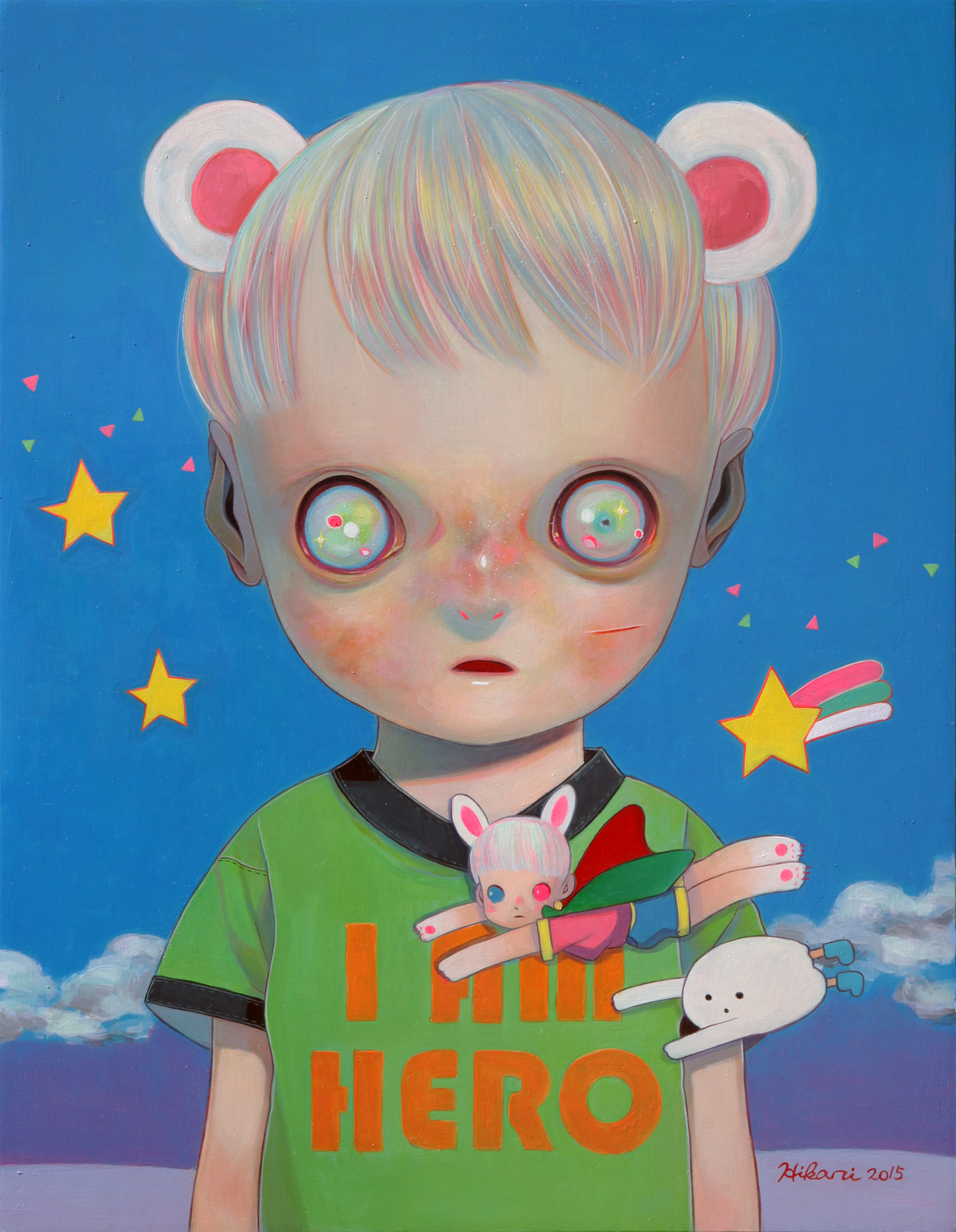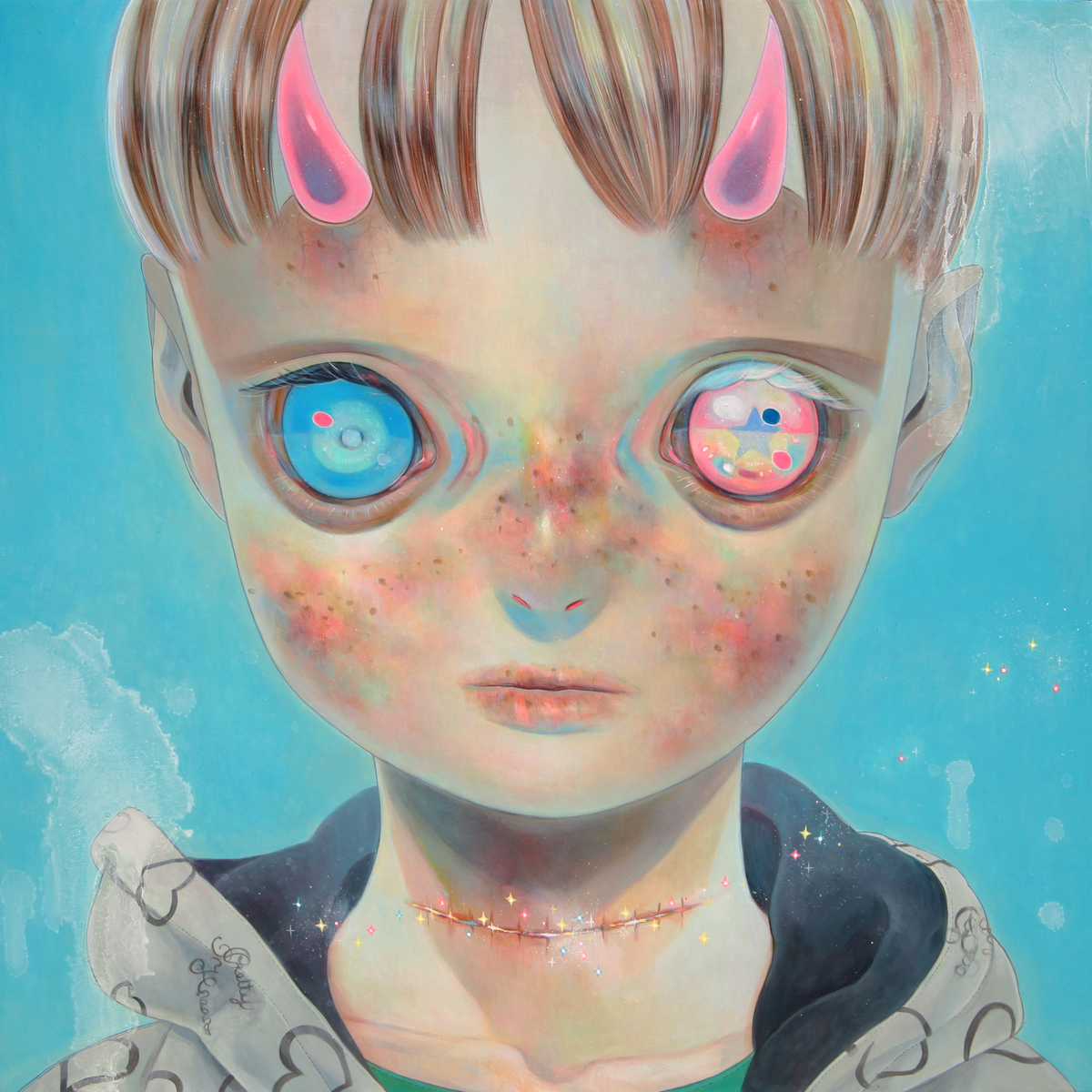 Click here to see more work of Hikari Shimoda's work.
Related:
"Lightmapping" Reveals Invisible Radiation in Chernobyl & Fukushima
Innocence Lost in these Black and White Collages of Children
Fukushima Lingers On in New Art Exhibition
These Artists Sampled Fukushima's Textures and You Can, Too
Source: vice.com