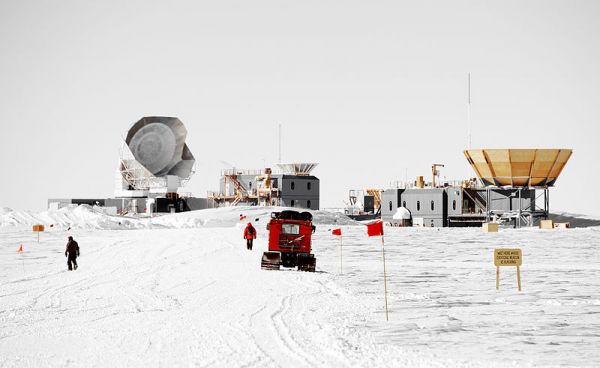 Death in Antartica is not that shocking, but usually comes from understandable causes such as cold and starvation among early South Pole explorers, and accidents. Murders are violent, usually due to psychosis from the extreme environment. It was different when astrophysicist Rodney Marks suddenly fell ill at the Amundsen-Scott South Pole Station in May of 2000. His vision failed, he vomited blood, and showed signs of psychosis. In little more than a day, Marks succumbed to cardiac arrest.
With months of unbroken darkness and dangerous cold stretched out before them, October was the soonest it would be safe for aircraft to land at the South Pole. In the meantime, people living at the base used the excess hours in their days to gather oak scraps and cut and polish them into a casket. They loaded Marks's body into the makeshift coffin and laid him to temporary rest in the base's storage, where the frigid climate would preserve his remains until the end of winter.

On October 30, a plane transported the body from Amundsen-Scott Station to Christchurch, New Zealand, where forensic pathologist Dr. Martin Sage finally was able to perform an autopsy. The amount of time that had passed between the death and the examination didn't stop Sage from making a disturbing observation: Marks hadn't died of natural causes after all. According to the post-mortem, he had ingested approximately 150 milliliters of methanol—roughly the size of a glass of wine. Methanol is a type of alcohol used to clean scientific equipment in Antarctica: It's subtly sweet, colorless, and toxic even in small amounts—which means a fatal dose could easily be slipped into someone's drink without their knowledge.
Was it murder? Investigation was difficult, with various nations and organizations sharing responsibility for the people who live at the South Pole. If it was, there were a limited number of possible perpetrators, but Marks had no apparent enemies. Read about the South Pole poisoning that has yet to be solved at Mental Floss.  
(Image credit: Christopher Michel)
Source: neatorama