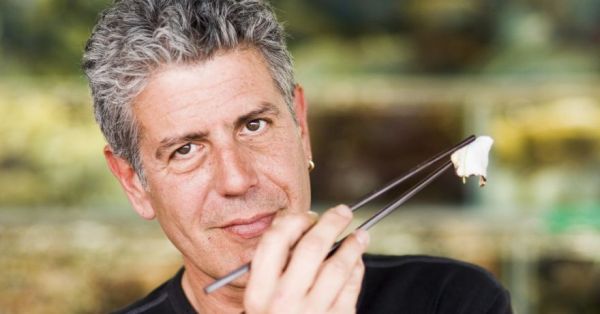 Anthony Bourdain has hung out with many of the top chefs in the world and eaten their amazing food too, and his culinary adventures have made him a bit of an expert on international cuisine.
One of Anthony's all time favorite foods is sushi, a taste for which he developed while hanging out at the bar at Sushi Yasuda in New York City, where he met and became friends with legendary sushi master Naomichi Yasuda.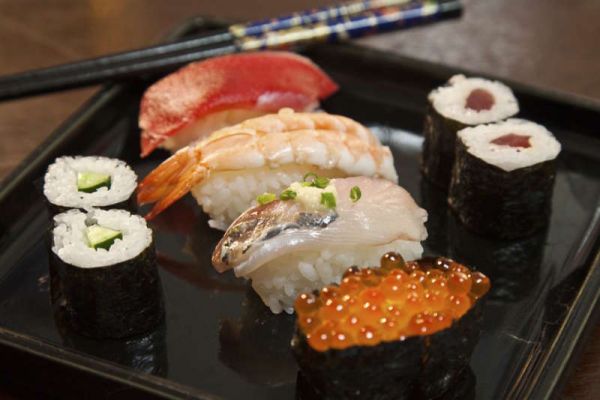 So when Bourdain tells you what not to do at a real sushi bar you should heed his advice- or risk pissing off your sushi chef. Here are Bourdain's six punishable by death sushi bar don'ts:
1. Do Not: Make a slurry with all the wasabi and soy sauce you can get your hands on and then douse your fish with it. Make sure to taste your fish first.

2. Do Not: Dip your sushi rice down into the soy sauce—"unless you want to watch your rice crumble and disintegrate into an unholy mess in the wasabi slurry that you probably already made." If you feel your sushi needs soy, lightly dip it fish side down.

3. Do Not: Say loudly, "This sushi is so fresh, dude." Unless you're in a place where that concept would even be in question.

4. Do Not: Consider a sushi selection that includes mayonnaise. "Don't get me wrong, I love mayo. Tuna salad on white bread is our version of Edo-style sushi. But it belongs nowhere near raw fish."

5. Do Not: Mistake a lame pan-Asian place for a sushi spot. "You know the ones; unst, unst, unst music is playing in the background, edamame comes with a cloud of dry ice. A great sushi bar is like the perfect Irish pub. You make decisions with your sushi chef, with your bartender, over the course of the night, and you leave feeling extremely well cared for."
6. Do Not: Order a California Roll. No explanation necessary.
I think of Bourdain's advice every time I make a wasabi-soy slurry and soak my California Roll in it…
-Via Travel + Leisure
Source: neatorama