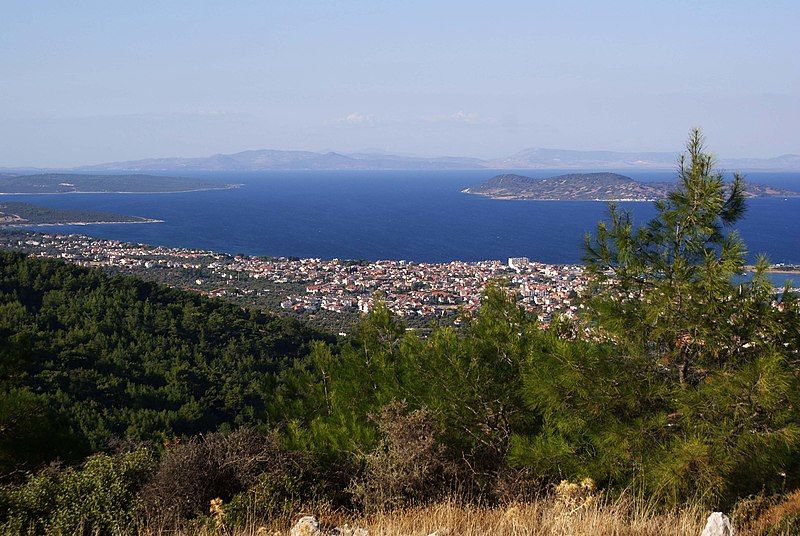 A sixth-century BC temple dedicated to the ancient Greek goddess Athena was unearthed on the Urla-Çeşme peninsula in Western Turkey. The researchers discovered a portion of a statue of a woman, a terracotta sculpture of a female head, and an inscription which states that "this is the sacred area."
"Aphrodite was a very common cult at that time," team leader Elif Koparal, an archaeologist at Mimar Sinan Fine Arts University, tells the Hürriyet Daily News.
"From the findings, we understood that there must have been a cult area in the region," says Koparal.
Aphrodite was the ancient Greek goddess of beauty, love and procreation. At times, she was also associated with seafaring and war. Early sculptures show her clothed and largely similar to other goddesses, but around the fifth century B.C., artists began portraying her naked or mostly nude, according to Encyclopedia Britannica. Many temples and shrines were devoted to her cult, with particular areas of strength in Cyprus and on the island of Cythera off the southern coast of Greece.
The ancient city of Aphrodisias, a Unesco World Heritage site located southeast of the Urla-Çeşme site in modern-day Turkey, was named for the goddess. Followers built a temple to Aphrodite there in the third century B.C., followed by the construction of the rest of the city, including a theater and bath complexes.
I wonder what the temple looked like in its prime.
(Image Credit: Yağmur Aydın/ Wikimedia Commons)
Source: neatorama