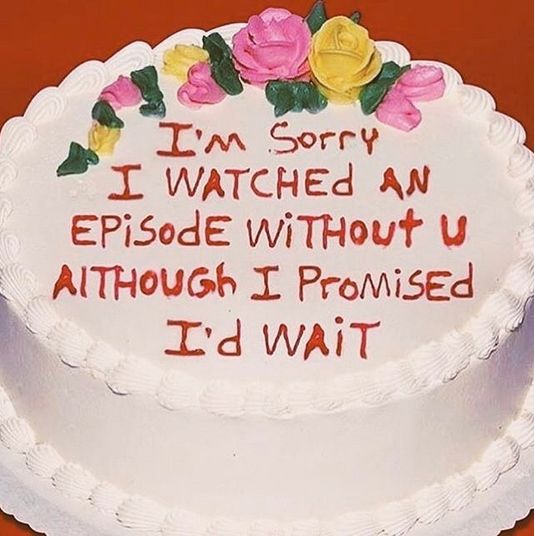 (Image credit: moistbuddha)
You can say anything you want to in icing on a cake, so it's a great way to say you're sorry and give a gift at the same time. However, there's always the danger that the message will be photographed and go viral on the 'net, without context. Especially if you are apologizing for something truly weird.
(Image source: reddit)
What do you even do about this one? A clothes dryer is an electrical appliance full of air vents and things. Maybe the perpetrator should have sent a Home Depot gift card instead. See more such cakes in a list called 23 Apology Cakes That Are Almost Too Hilarious To Eat at Buzzfeed.
Source: neatorama