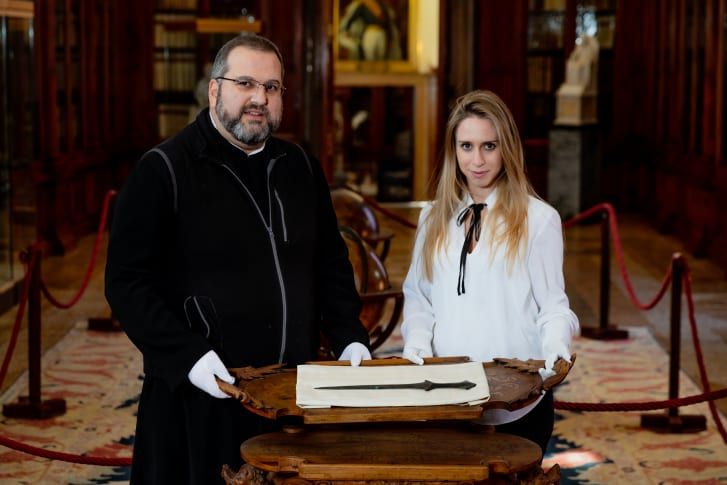 Many of us have taken guided tours of museums, but how many of us have discovered hidden treasures on those tours? Back in 2017, Italian archaeology student and PhD candidate, Vottoria Dall'Armellina was on a guided tour of Saint Lazarus Monastery. She came across something really unusual in a case. A metal sword that looked like piece of weaponry she had seen in her studies.
"I noticed it immediately," she told CNN. The sword was labeled as a medieval artifact, but Dall'Armellina had a hunch that the object was much older than that.
Other researchers were skeptical at first, but after spending two years studying the sword she discovered she was right. The weapon is one of the oldest swords ever found and is estimated to have been created over 5000 years ago.
Photo: Ca'Foscari University of Venice / Andrea Avezzu
Via – CNN
Source: neatorama