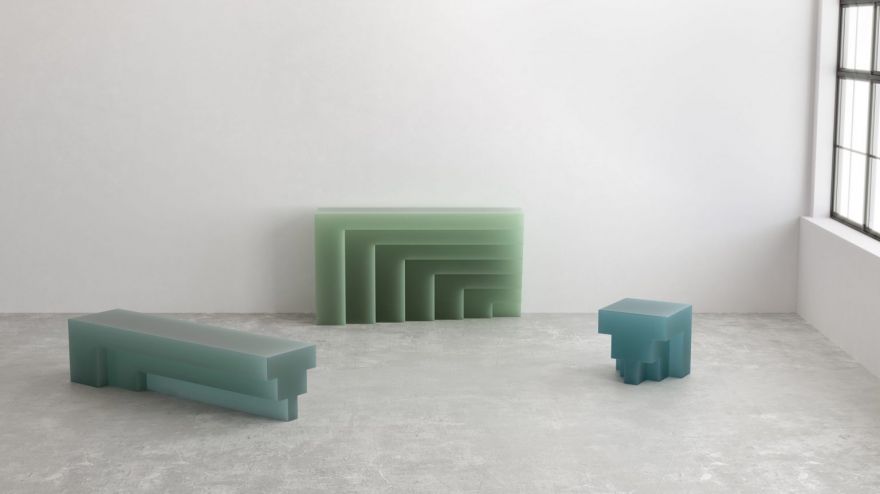 At first glance, this four-piece furniture collection by Niko Koronis looks like big blocks of soap carved into something new, but they're actually made of resin. Koronis was inspired by the work Italian architect Carlo Scarpa, whose work featured sharp lines and graphic shapes. The artist designed each furniture item to look like "small scale architectural entities," as Dezeen details:
"One has to love Scarpa, for many different reasons," Koronis told Dezeen.
"Apart from his charismatic personality, his unique formal and material aesthetic that stood in contrast to his contemporaries' loud and artificial early postmodernism is something that has been a constant inspiration for many architects and designers alike."
Koronis made each of the translucent furniture pieces from resin in hues of blue and green, granting them a frosty, soap-like appearance.
According to the designer, resin is "a somewhat misunderstood material that is experiencing a revival these days".
The resin used for the collection was industrially produced via a chemical process, as resin usually is, but Koronis wanted to make the material seem as organic as possible.
He carried out multiple tests with the material to test its properties, as well as its limitations and advantages.
Image via Dezeen
Source: neatorama