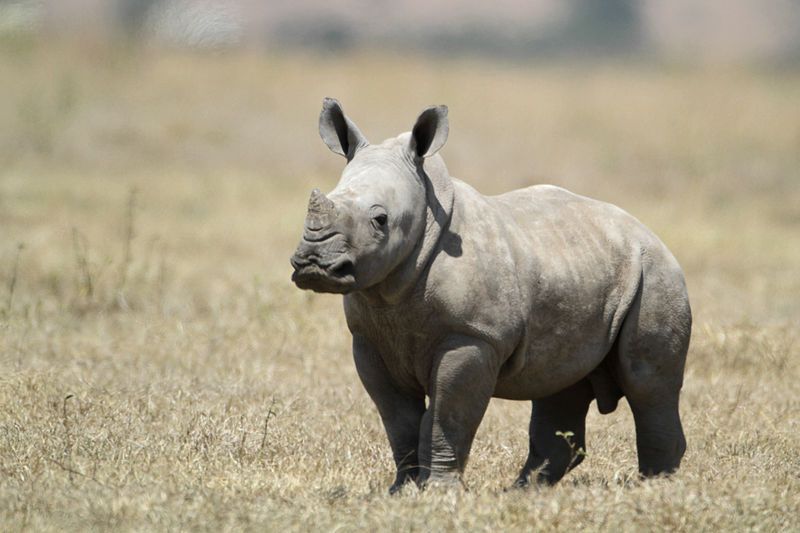 Northern white rhinos are critically endangered species since the last male of their kind has died last year. But with the success of the very first artificially inseminated calf of a Southern white rhino, it might just be possible to recover their population through artificial means.
A southern white rhino calf born at the San Diego Zoo Safari Park marks the first successful artificial insemination birth of the species in North America. The newborn male, born to his mother Victoria on Sunday (July 28), inspires hope for its critically endangered relative, the northern white rhino.
San Diego Zoo researchers are working to convert preserved northern rhino cells into stem cells to differentiate them into sperm and eggs. Scientists are still seeking permission to harvest eggs directly from the two surviving northern females. The zoo researchers predict this process will bear a baby northern white rhino within 10 to 20 years, and could also be applied to the critically endangered Sumatran and Javan rhinos.
(Image credit: Valentina Storti/Flickr; Wikimedia Commons)
Source: neatorama