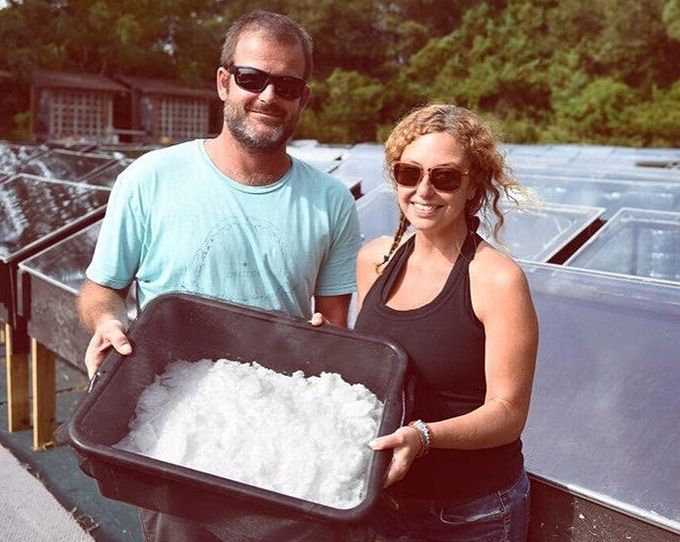 Salt pans are one of the usual means to harvest salt but there are other ways too. Seawater may also be processed so that we can separate the salt from the water and with the help of some solar ovens, Brian and Shaena McMahon have been producing salt through this method.
While much of the commonly-used table salt today is mined on land, that salt originally came from seawater—the ancient oceans that later dried up, leaving behind residue. Large-scale salt mining companies usually use trucks and other big machinery powered by gasoline. The commercial sea salt harvesting process is also energy-intensive. "It's usually boiled or baked using fossil fuels, and moved using big trucks," Brian says.
Before the Industrial Revolution, however, solar salt making was all the rage in the United States. At Syracuse brine springs, where water was originally evaporated using fires, salt-makers first tried solar evaporation in 1822—and then fully switched to this method. The McMahons are following the same ideology at Hatteras Saltworks.
(Image credit: Aaron Tuelle/JStor)
Source: neatorama