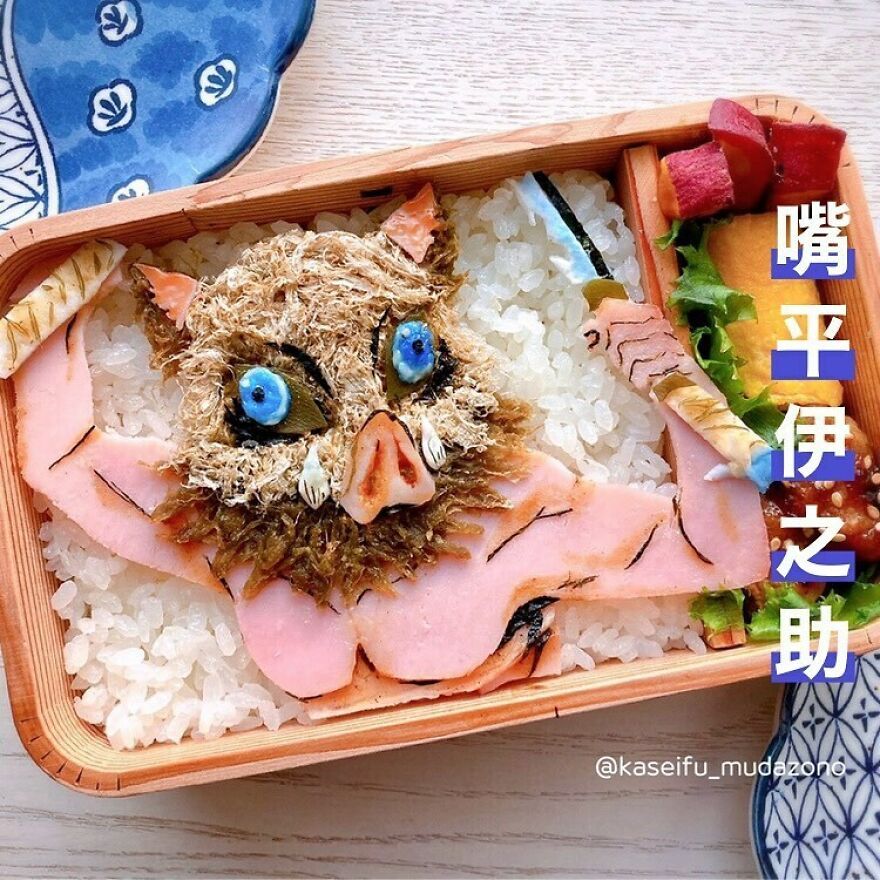 Anything that an artist touches can turn into incredible pieces of art. This is so true with Japanese food designer Kaseifu Mudazono. She creates bento sets for her family adorned with popular anime characters from Pokemon, Demon Slayer, and others. 
She shares her bento designs on Instagram with much delight.
"I started creating bento boxes for my child who was in the kindergarten back then. I found myself feeling happy that my child loved the food I made, and when I posted it on my social media, I was overwhelmed by the reaction of my followers, and before I knew it, kyaraben became a hobby of mine. I've been making kyaraben for my four children and my husband, but I'm looking forward to the day when I'll start making kyaraben for my two grandchildren as well!"
See more of Mudazono's creations over at Bored Panda.
(Image Credit: Bored Panda)
Source: neatorama