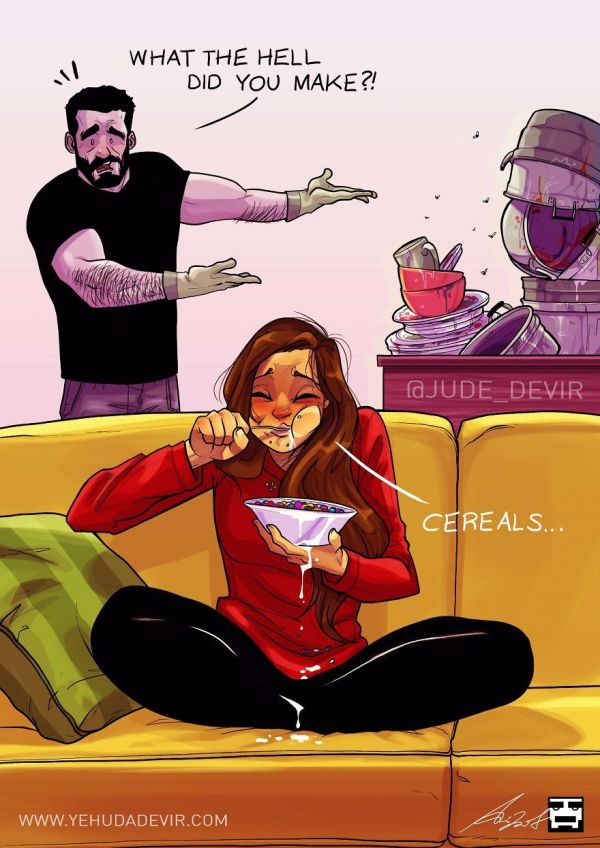 We've shared many relationship comics created by women, but relationship comics created by men are a rare find- and they're rarely very good looking or fun to read.
But Tel-Aviv-based illustrator Yehuda Adi Devir draws a comic about life with his wife that is truly a marvel to behold.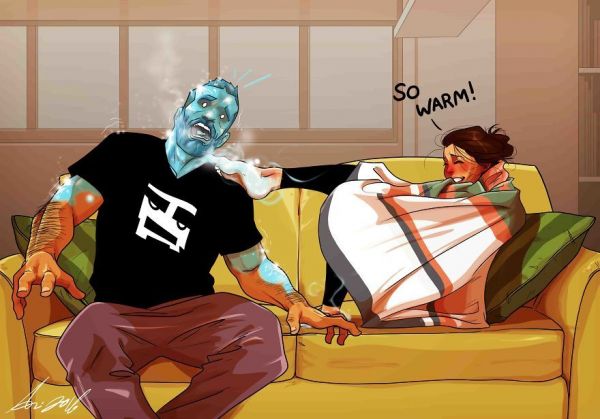 Yehuda's one-panel comics deal with relatable moments in every couple's lives which he takes to the extreme in truly comical fashion, and he's not afraid to risk bodily harm in order to find inspiration for his comics.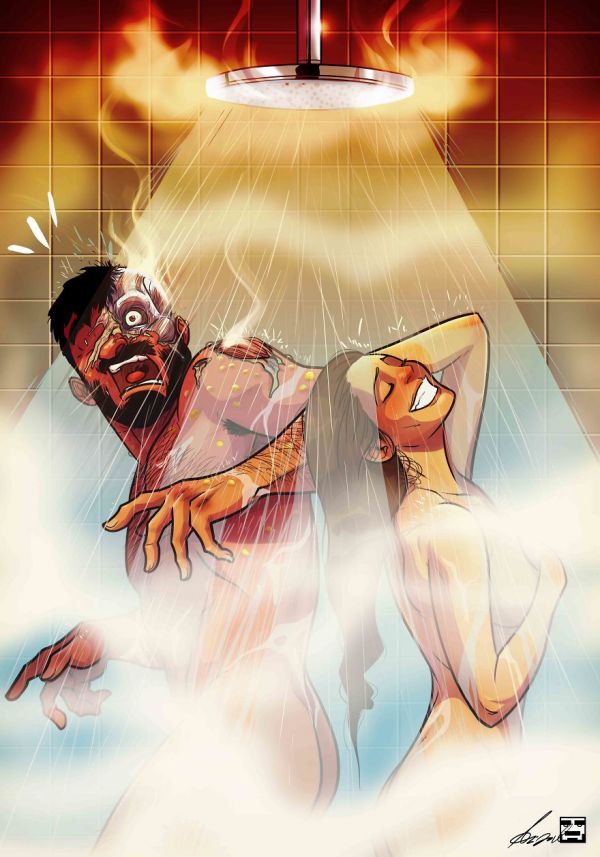 With geeky themes, great art and a genuine reverence for his wife, Yehuda's comics have set the bar high for relationship comics drawn by guys, and I can't decide which one is my favorite. This one is pretty great though.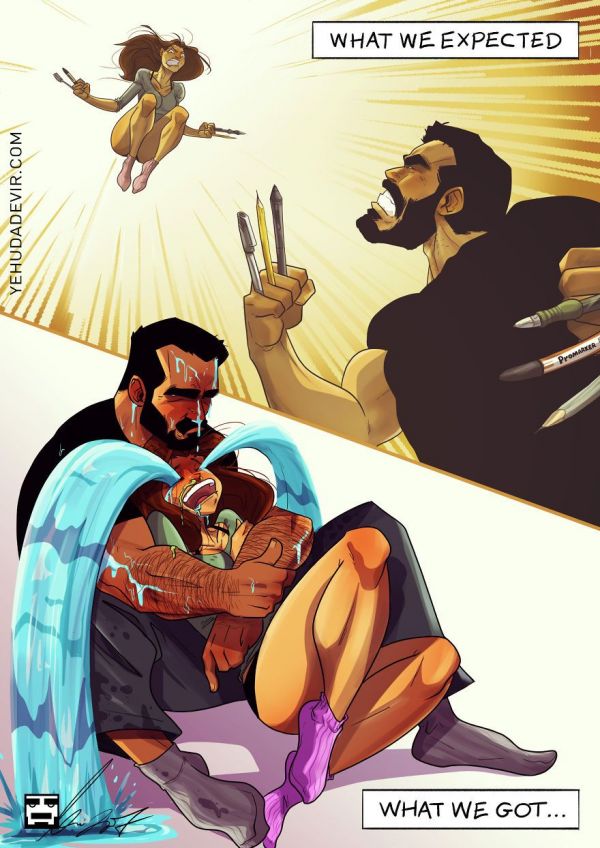 See more from Artist Illustrates Everyday Life With His Wife in 10+ Comics here
Source: neatorama