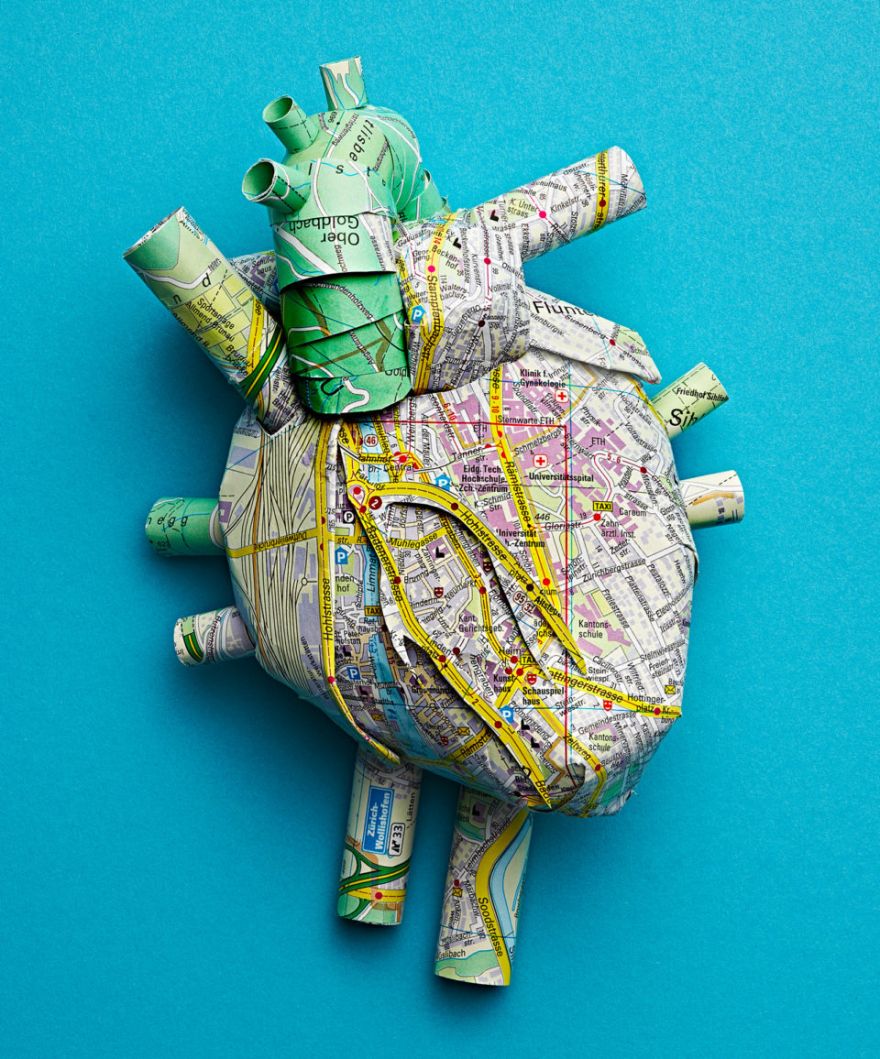 The highways and rivers of a city map forms the capillaries of anatomical paper organs. The artist behind these clever paper sculptures is Katrin Rodegast, an illustrator and paper artist based in Berlin.
Rodegast rolled, coiled, cut, and scored colorful maps to form a heart, brain, lungs, spine, and knee joint. Curving highways and waterways seem to mimic the intricate network of capillaries that surround our organs, while also highlighting the innovation that arises from different systems and organizations working together.
The anatomical creations were made to showcase "Zurich Heart," a flagship project involving nearly 20 research groups, which aims to develop a fully implantable artificial heart.
View more of the anatomical city maps over at Colossal.
Image: Ragnar Schmuck
Source: neatorama