If you visit Narrative Gallery in London this month, you might be surprised to find yourself inside the Cinema Rex, a movie theatre in southern Iran which was set ablaze in 1978. Complete with vintage furniture and carpet on the floors and walls, the recreated space is an immersive installation by Iranian artist Mahmoud Bakhshi paying tribute to the fire, he says, as part of a "sequence of tragic events and socio-political traumas that strongly impacted the Iranian psyche." Killing all 400 people inside, the Cinema Rex fire is widely believed to have triggered the 1979 Iranian revolution.
The "sequence of events" Bakhshi refers to is not only this pivotal moment in Iranian history, but the country's 1953 coup, which happened 25 years before the fire, but on the same date: August 19. The events also occurred in the same place: Abadan, which the artist describes as "a center of oil production in the country that was controlled by British Petroleum until it was nationalized by the Iranian government. The 1953 coup was organized to reverse this nationalization." Placing these two moments in Iranian history side by side gives the exhibition its name: The Unity of Time and Place. "I'm investigating the effect these occurrences had on art… the responsibility of an artist, and how we can continue making engaged art in the aftermath of such events," Bakhshi tells Creators.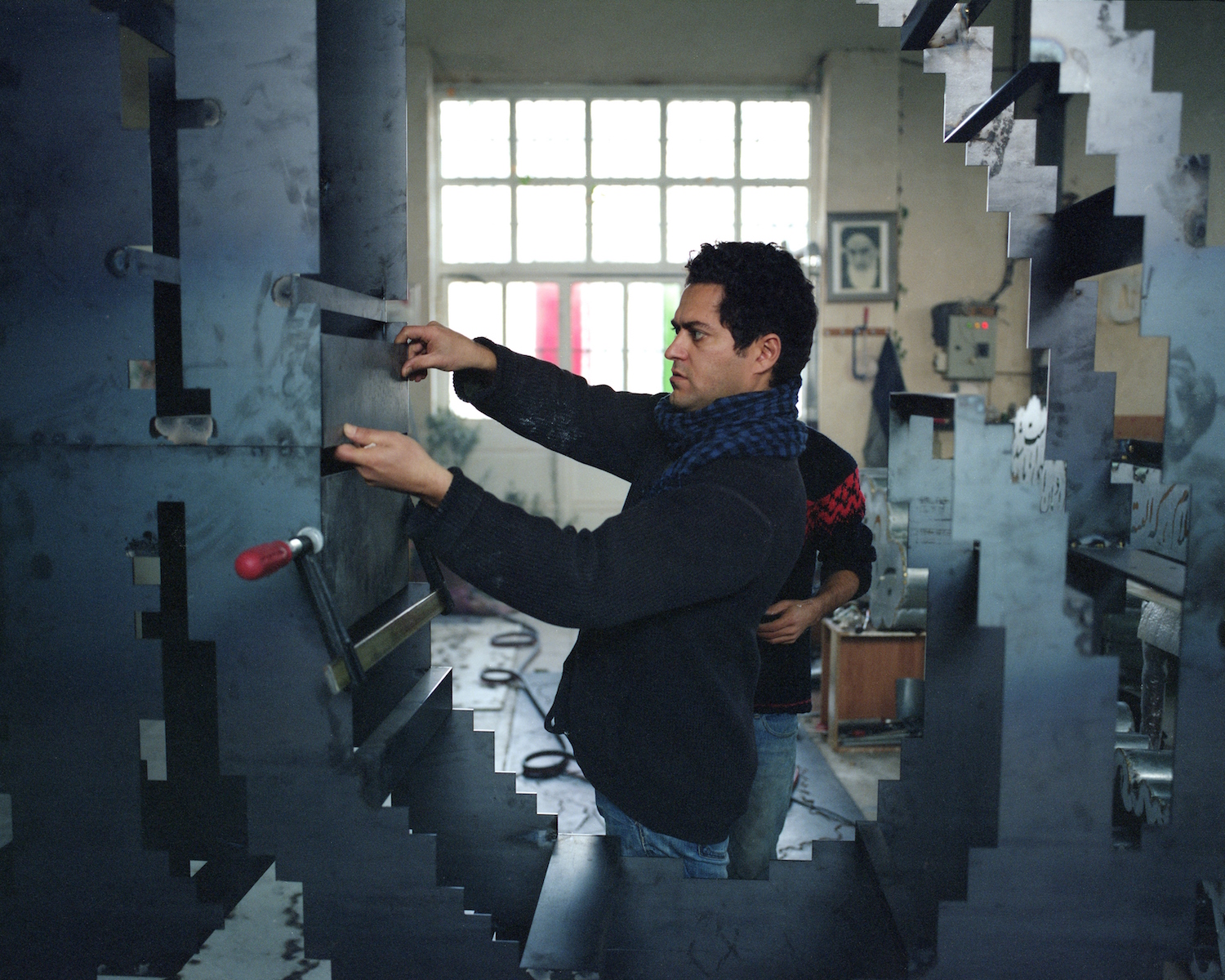 The Cinema Rex fire is particularly meaningful when looking at Iranian history from an artist's perspective, because the incident occurred during a screening of "probably one of the most important artworks in contemporary Iran," according to Bakhshi. He's referring to The Deers, a politically charged film focusing on inequalities and social divisions under the rule of the Shah in Iran. According to Bakhshi, it "propagated violence and invited the audience to direct violent action against the establishment."
The significance of this film, today regarded as an Iranian cult classic, led the artist to interview its director, Masoud Kimiai, and video footage of his conversation with the filmmaker is projected as part of the installation. Other projections include archival footage relating to the events of 1953 and 1978, designed to inspire viewers to reflect on their time and place and the role of art in society. In addition to this, Bakashi's goal is to "share my questions about how to deal with sometimes tragic consequences of what we do." Is this a piece he'd like to share in Iran as well as London? "I guess we could try to show it in Iran," he says. "I'd be quite curious to see the reaction of people."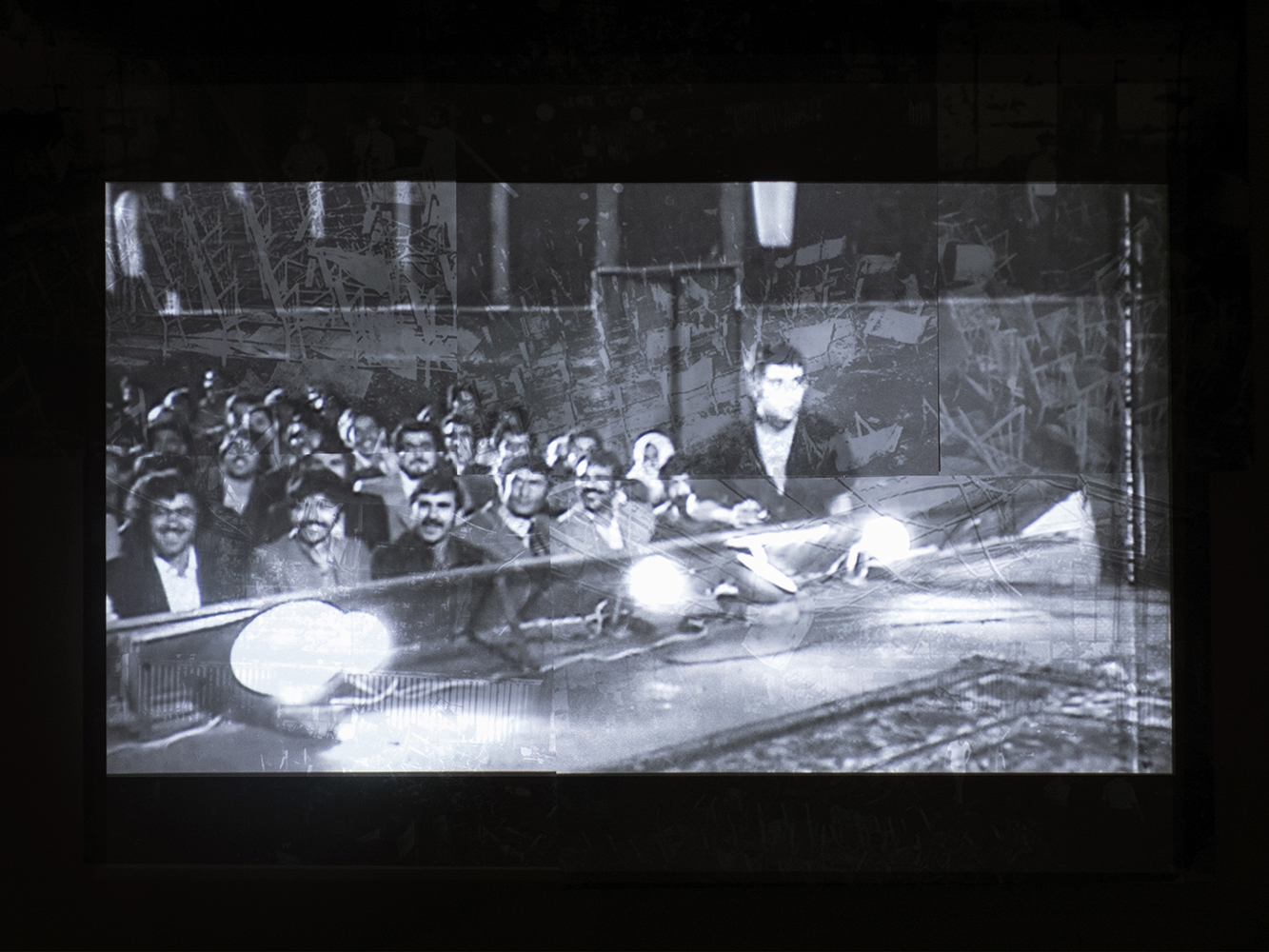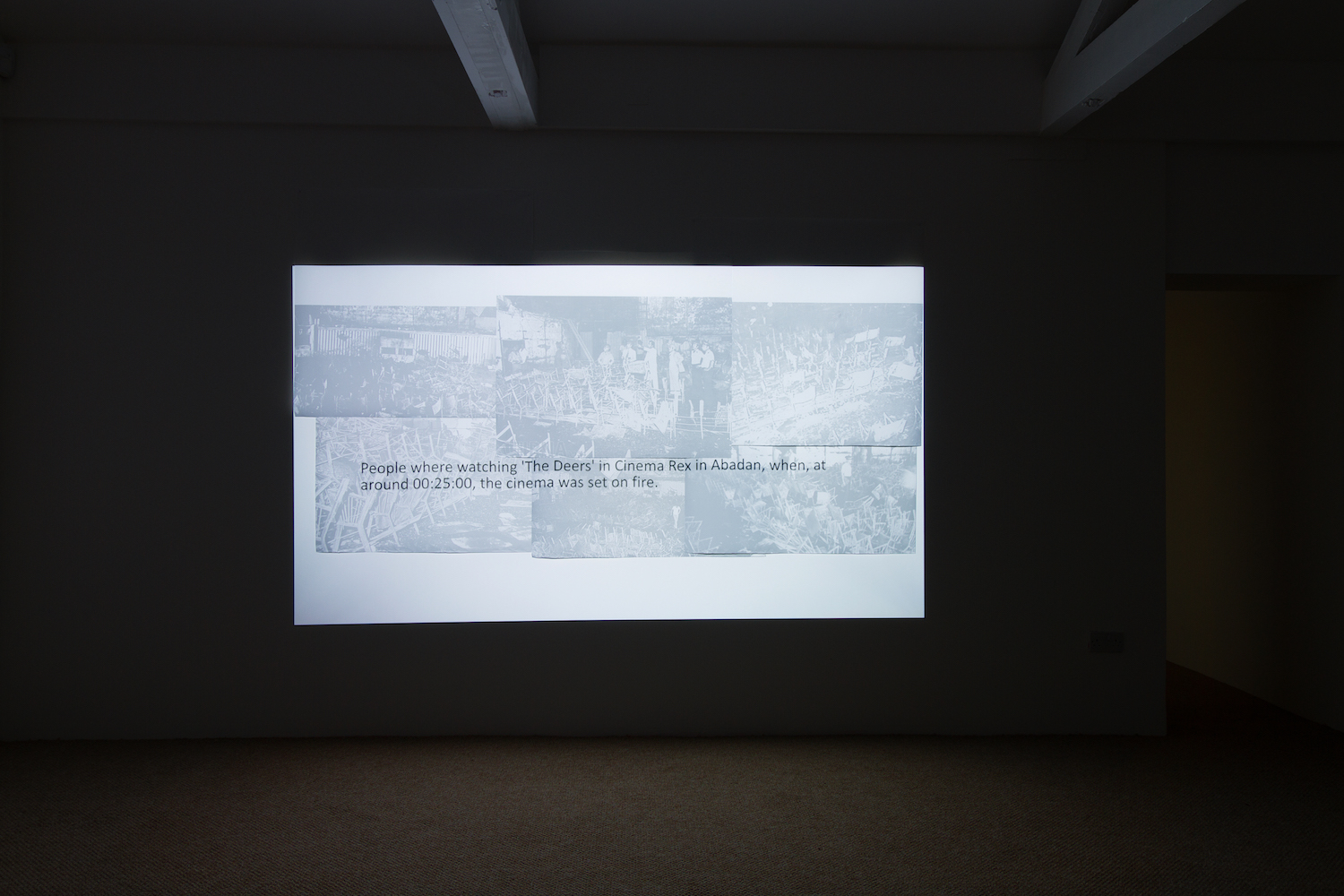 Mahmoud Bakhshi's studio, BON-GAH, is a warehouse space just outside of Tehran made up of artist studios, an exhibition space, and an art book publishing project. You can see The Unity of Time and Place at Narrative Projects Gallery in London until March 11, 2017.
Related: 
[Exclusive] Visualizing 36 Years of Iranian Literary Censorship
How "Young Persian Artists" Heralds a New Wave of Iranian Art
A Graphic Novel Illustrates Cybersecurity, Gender, and Sexuality in Contemporary Iran
Source: vice.com