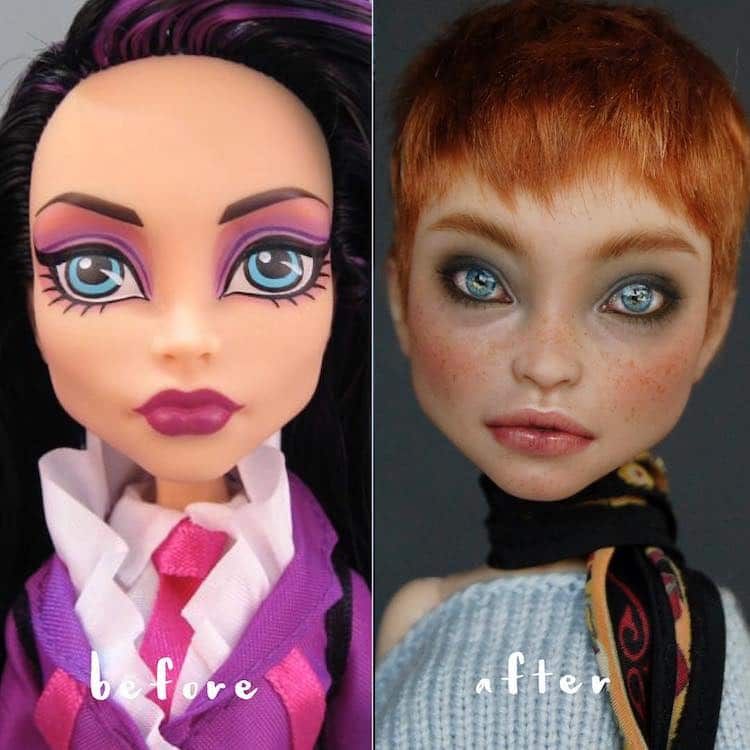 Artist Olga Kemenetskaya strips mass-produced dolls of their makeup and transforms them into lifelike doll art and puts videos of the entire process on the internet!
One of the most impactful ways that Kamenetskaya changes her dolls is by knocking the shine off the original iteration. In her fascinating before-and-after photos, you can see she's tweaked the symmetrical figure by altering its structure some, whether that's increasing the width of the nose or softening the angles of the cheekbones. Then there's the repainting of the skin; while many of the original dolls have a glossy sheen, Kamenetskaya uses matte paint and variation in tone. Coupled with a glimmer in their eyes and a soulful expression, each figurine highlights the unique beauty of physical "flaws" and encourages us to love who we are.
View all the stunning doll art here!
Image Credit: Olga Kamenetskaya
Source: neatorama