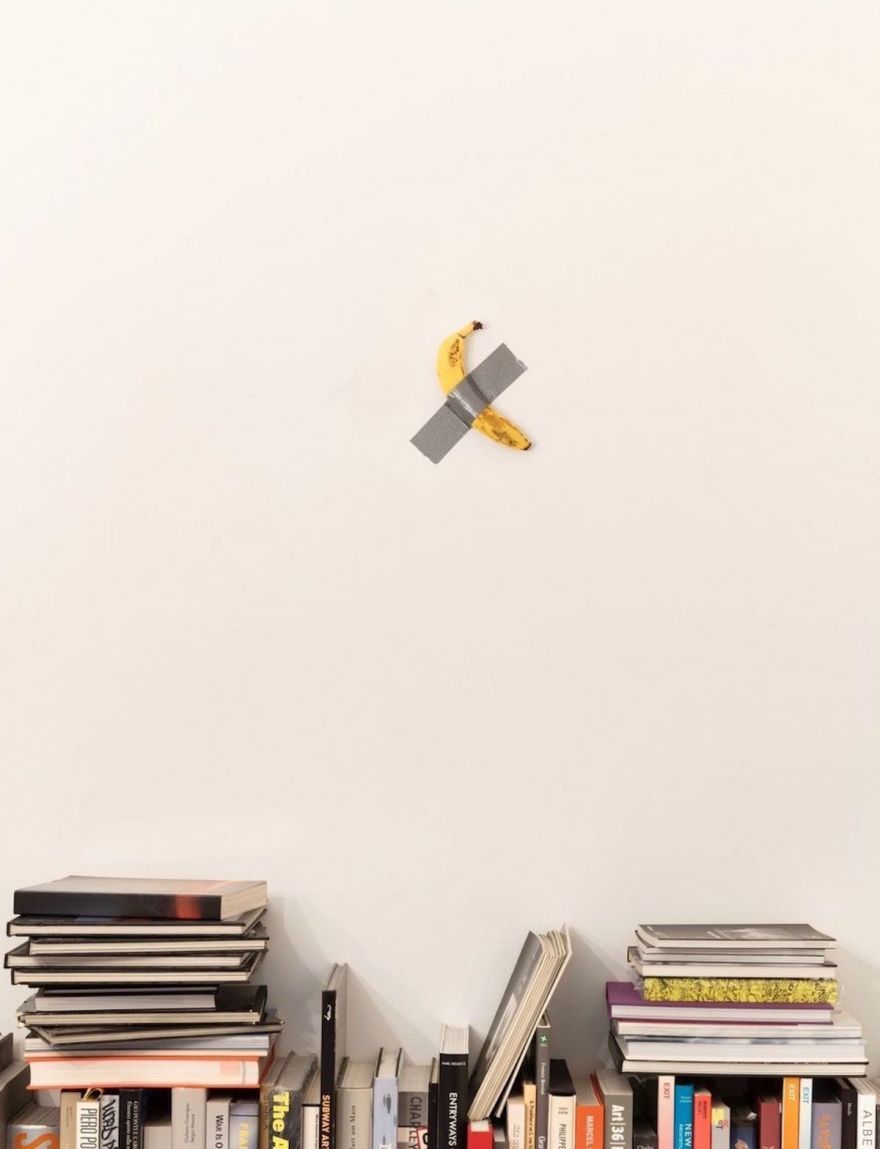 That's not a sculpture of a banana. Artist Maurizio Cattelan had considered making one out of resin. But, instead, he simply stuck a real banana to a wall with a strip of duct tape. It sold at auction at the Art Basel event in Miami Beach.
Although the art news website Artsy does not say precisely what the price was, it does mentioned that the sculpture had been priced at $120,000.
It's called Comedian. Cattelan intends it as a joke. I suspect that his audience, especially the person in it who purchased the banana, may be the butt of the joke.
-via Chris Arnade | Photo: Zeno ZottiJacopo Zotti
Source: neatorama