Oooh, the "July" mystery box from ArtSnacks just showed up in my mailbox! Now, normally I only write about artwork, but I've decided to team up with these guys once a month to share the artsy goodness in these little boxes… because the more supplies you have, the more art you'll make, and the more artwork I'll have to write about. Plus, they put CANDY in every box! Clearly Liz was keeping a close eye on the red hot cinnamon "Atomic Fireball", but she wasn't the only one:
Oh dear. It's gone, and Liz's boy appears to be quite upset…
It was right there only moments ago. What to do? Launch an extensive search, obviously: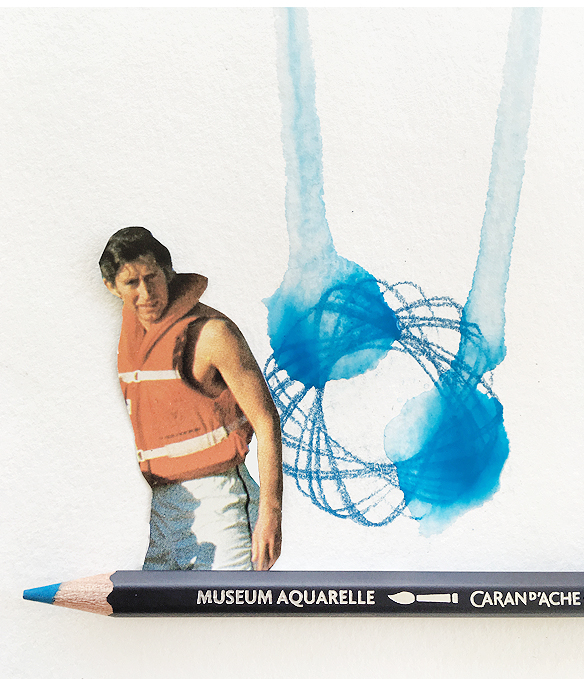 Not out on the sea…
Close, but no, that one is blue. And not candy. How about heading north…
Alas, the Fireball isn't on the 'bleu glacier' either. Sorry, Chuck… you'll just have to wait until the August box gets here.
If you want to get the August box too, sign up by July 31. You can order one month at a time or sign up for 3 months, 6 months, or a full year… whatever works for you. Click here for all of the ins and outs. ps. enter coupon code 'thejealouscurator' and you'll receive 10% off your first month of ArtSnacks! ps. hashtag your box openings / what you make with, #artsnacks
In the July box: Derwent HB Graphic Drawing Pencil, Pentel Duopoint Flex Double-Ended Brush, Caran d'Ache Museum Aquarelle Pencils, Derwent 2-in-1 Eraser/Sharpener
* Ok, yes, I ate the Fireball about ten seconds after taking that first photo, then realized I wouldn't be able to include it in anymore of the images. Clearly the only way to cover my mistake – make up an elaborate story about Prince Charles.
Source: thejealouscurator