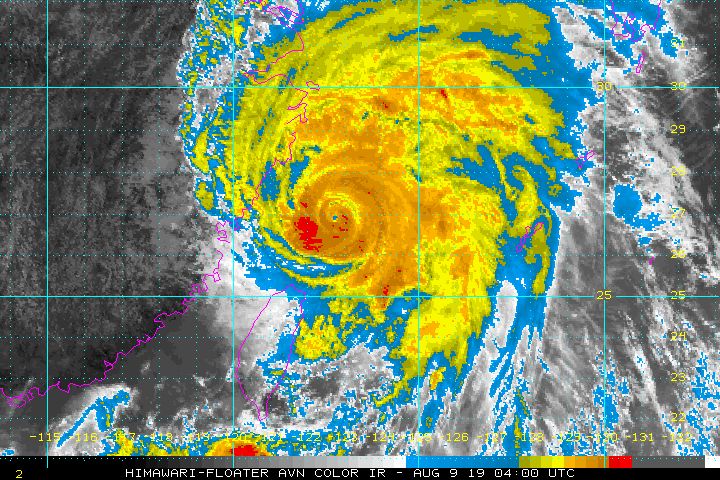 As the strongest typhoon swept past Taiwan and headed towards the Chinese coast, Shanghai cancels flights, high-speed train and metro services.
Metro services on Line 16 and two other lines will be suspended in the city, the Shanghai local government said on its official WeChat account. Air China Ltd., China Eastern Airlines Corp. and China Southern Airlines Co. were among those announcing cancellations, mainly for flights between Shanghai and Taiwan on Friday, as Typhoon Lekima approached. Taiwanese airlines canceled about 520 international and domestic flights, according to local aviation authorities.
Shanghai also warned some high-speed rail services will be halted on Saturday, the city's news office said on its WeChat account Thursday.
China's National Meteorological Center issued an orange alert for Typhoon Lekima along with an orange alert for rainstorm early Saturday, according to statements on the center's website. The country has a four-tier color-coded system for severe weather, with red being the most serious, followed by orange, yellow and blue. The storm was located in Xianju county of eastern China's Zhejiang province at around 7 a.m., the center said, with top winds of about 119 kilometers (74 miles) per hour.
The Central Operation Emergency Center of Taiwan reported at least one death and four injuries in the wake of the storm. Some islands of Southern Japan were also affected by the typhoon.
China's National Meteorological Administration forecasts Lekima, which it classifies as a super typhoon, to head north after making landfall in Zhejiang province.
(Image Credit: NOAA)
Source: neatorama