Ask the Dust: Dirty Harry (1971/1990), 1990
akwong
Fri, 06/11/2021 – 16:14
For her series Ask the Dust (1989–92), Bernard photographed landscapes that became iconic through famous movies. The artist fastidiously duplicated a frame of the film to trigger cinematic memories and a sense of déjà vu. Bernard stands in the same place where the director of the evoked movie once stood. This photograph visually quotes the terrace from which Harry Callahan aimed at one of his victims in the film Dirty Harry (1971) by Don Siegel.
Cindy Bernard, Ask the Dust: Dirty Harry (1971/1990), 1990, Los Angeles County Museum of Art, The Marjorie and Leonard Vernon Collection, gift of The Annenberg Foundation, acquired from Carol Vernon and Robert Turbin, © Cindy Bernard, courtesy of the artist
Image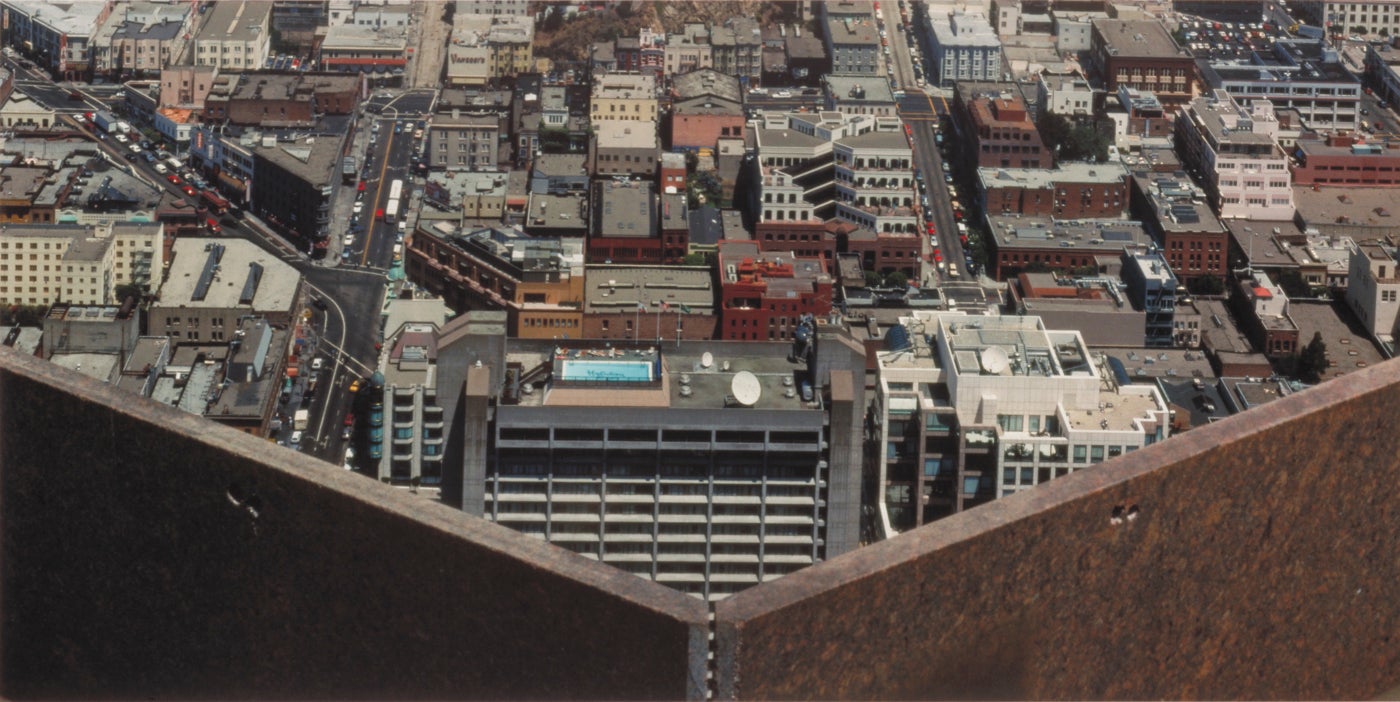 Tombstone
Cindy Bernard
United States, b. 1959
Ask the Dust: Dirty Harry (1971/1990), 1990
Dye coupler print
Los Angeles County Museum of Art, The Marjorie and Leonard Vernon Collection, gift of The Annenberg Foundation, acquired from Carol Vernon and Robert Turbin
M.2008.40.219
Source: lacma.org