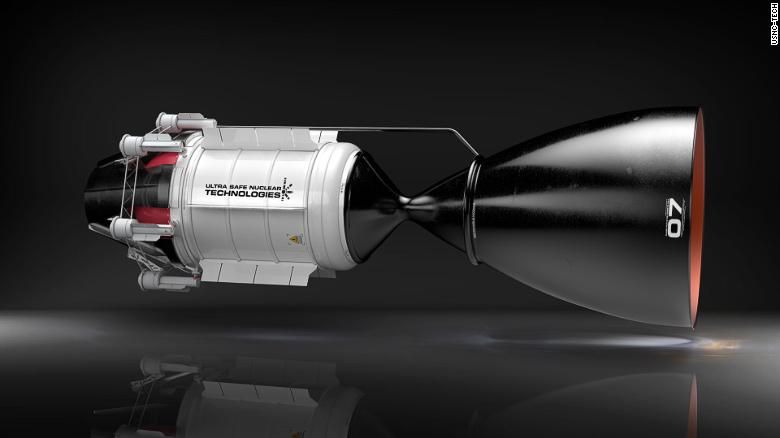 Ultra Safe Nuclear Technologies, a Seattle-based company, suggested using nuclear thermal propulsion (NTP) engines to fly the astronauts from Earth to Mars. The proposal is said to potentially transport humans to Mars in three months' time. That is much faster than the current engine design that would take almost nine months for a crewed mission to reach the red planet.
Michael Eades, director of engineering at USNC-Tech, says that nuclear-powered rockets would be more powerful and twice as efficient as the chemical engines used today, meaning they could travel further and faster, while burning less fuel.
"Nuclear technology will expand humanity's reach beyond low Earth orbit, and into deep space," he tells CNN.
As well as enabling human space travel, it could open up space for galactic business opportunities, he says.
Though this might be a good plan, there are still some questions about safety which need further study.
(Image Credit: USNC-TECH/ CNN)
Source: neatorama