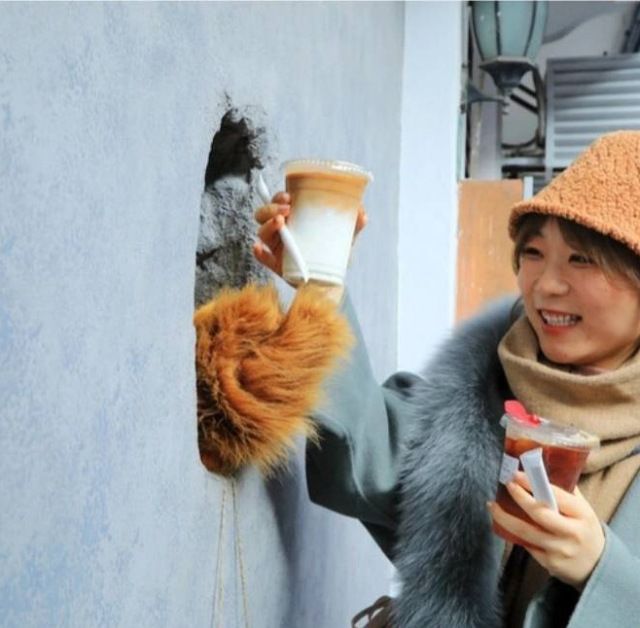 It's not just a clever gimmick. At Kuma no Te — Bear Paw — in Osaka, Japan, customers are never required to have face-to-face or skin-to-skin contact with an employee. For people who find such sensory stimulation unpleasant, that's a strong selling point. Sora News 24 explains:
As it turns out, this style of service, where customers collect their orders from a hole in the wall, is ideal for staff as well. And for those wanting to work but unable to, due to mental health challenges and sensitivities connected to face-to-face contact, contactless services like these can open up all sorts of new opportunities for employment. […]
With face-to-face contact being a stress trigger for a number of their clients, Mental Health came up with the brilliant idea of setting up a cafe where staff don't have to see or be seen by customers. And the problem of skin-to-skin contact was also solved with fluffy bear gloves, which staff use to hand out drinks and sweets through the small opening in the wall.
Photo: PR Times
Source: neatorama