In the late 19th century, Southern California attracted misfits, idealists, and entrepreneurs with few ties to anyone or anything. Swamis, spiritualists, and other self-proclaimed religious authorities quickly made their way out West to forge new faiths. Independent book publishers, motivational speakers, and metaphysical-minded artists and writers then became part of the Los Angeles landscape. City of the Seekers examines how the legacy of this spiritual freedom enables artists to make creative work as part of their practices.
In the world of art, athletes and musicians may seem like unlikely subjects, but the truth is that they're some of the most fervent collectors around. Working with oil, acrylic, and other mixed media, self-taught LA-based artist Gena Milanesi knows this better than most. With a celebrity clientele that includes the likes of Robert Shapiro, The Game, and Khloe Kardashian, Milanesi creates large-scale paintings rendered with bold brushstrokes and thick layers of paint, imparting the kind of vitality, movement, and passion associated with highly successful athletes and musicians. Her raw, untrained style is reminiscent of outsider art, and there's a woozy, transcendental quality about her work. But if the measure of success is an artist's pool of collectors, then Milanesi is right up there with the best of them.
Milanesi's unique style has led to collaborations with Chris Paul of the Los Angeles Clippers and soccer player Landon Donovan, and she's captured the attention of ESPN, Sony ATV Publishing, and the Veterinary Clinics of America. She also recently teamed up with Gibson Brands at her first solo exhibition in Los Angeles, located at the former iconic Tower Records on the Sunset Strip.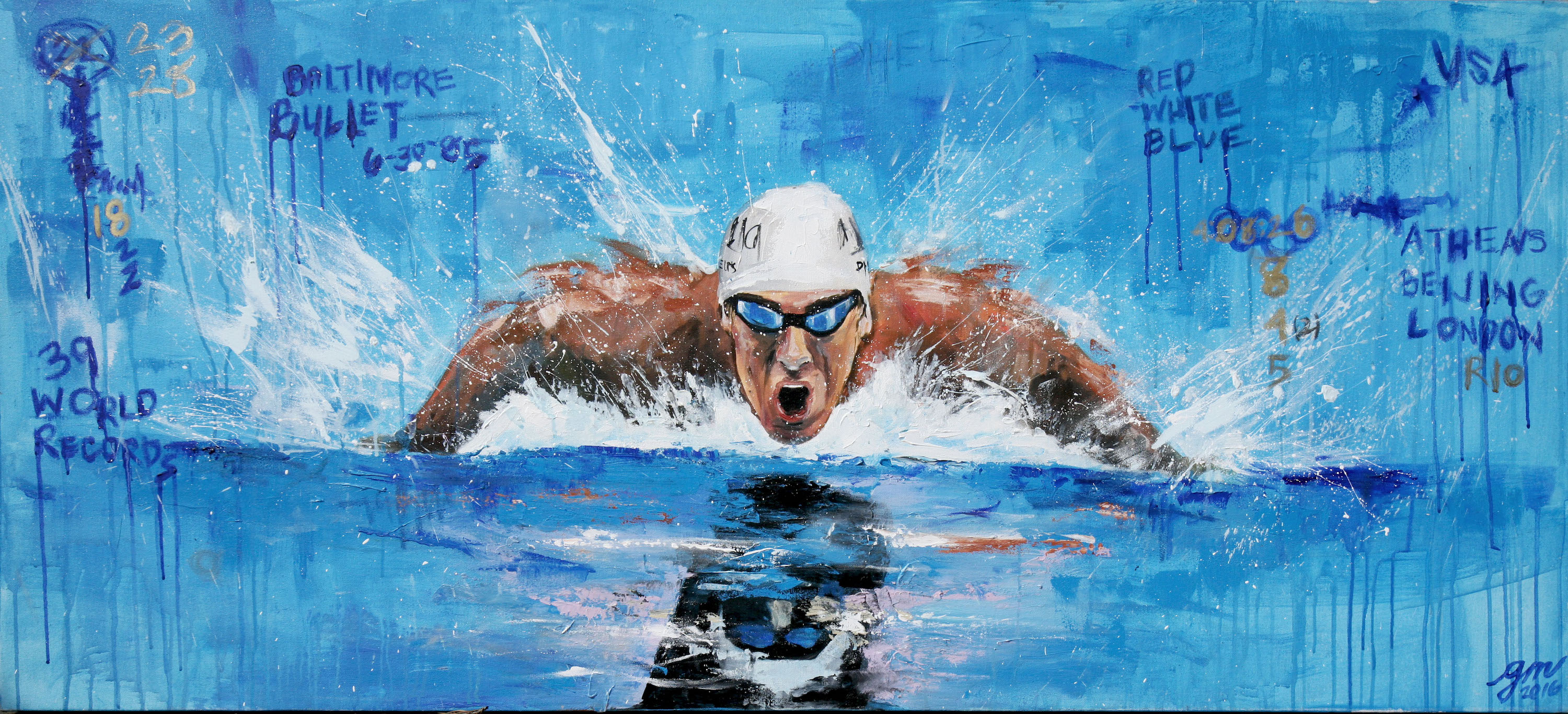 Looking at her art, it's not readily apparent just how much of a role art history plays in Milanesi's work. But she's actually deeply influenced by the Yves Klein Archives and finds herself following in the footsteps of contemporary figureheads Joan Mitchell and Franz Kline. In terms of her own style, Milanesi describes it as "a blend of abstract expressionism and Dada/surrealism with a dash of realism."
For her earlier works, Milanesi says she drew inspiration from the colorful oeuvre of Leroy Neiman and the works of German artist Gerhard Richter. "At the moment, I'm in a monochrome phase, so it's training my eye to work with less without compromising texture or the illusion of movement, and I'm enjoying the challenge," she tells Creators.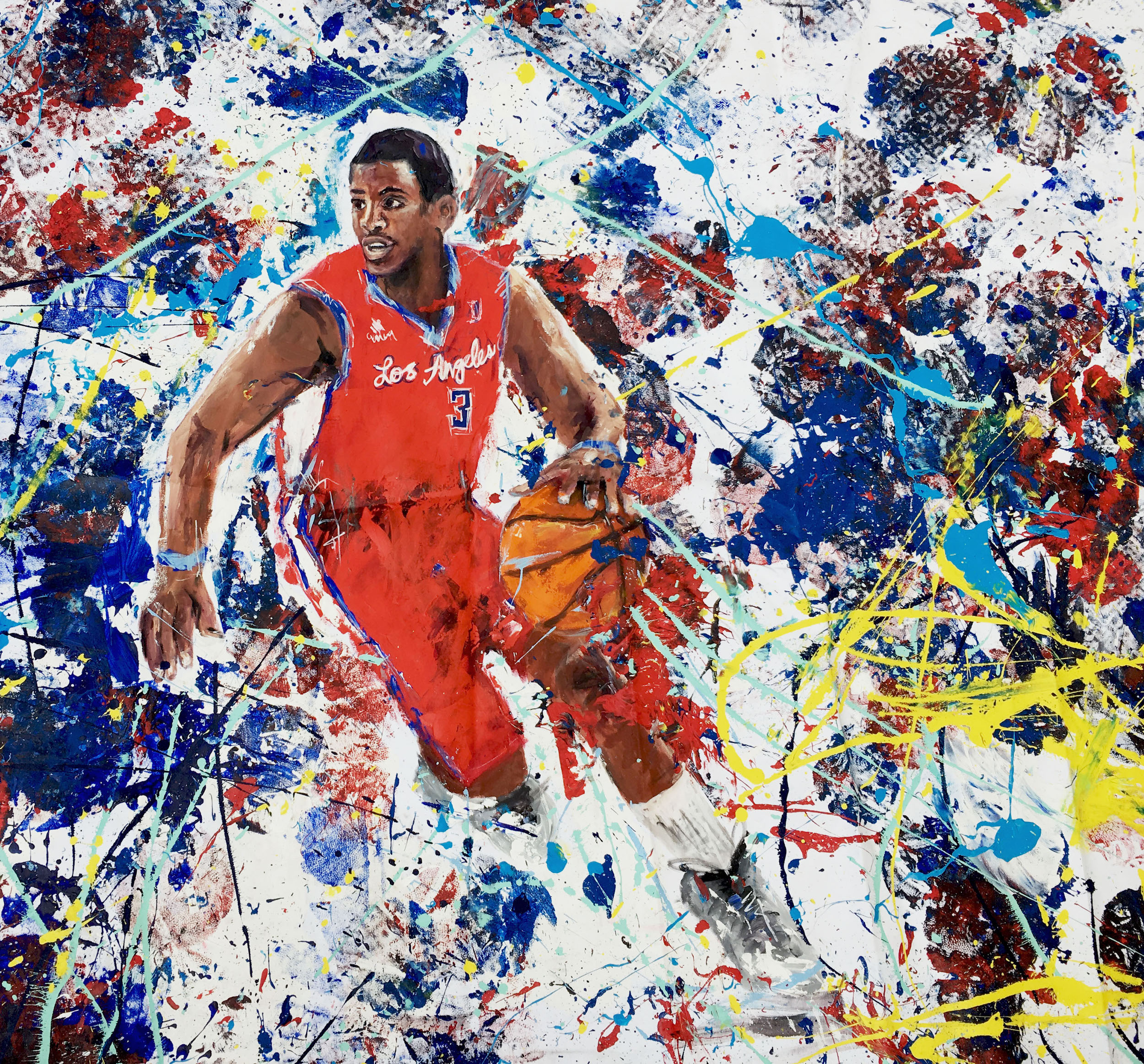 A graduate of the University of Southern California, Milanesi says she naturally seeks out uncharted terrain while simultaneously doing her best to keep an eye to the past. "Every application must be deliberate and essential," she says. "One motif that drives my aesthetics is a controlled and fixed expression of motion and movement."
As an LA native, Milanesi is thrilled to be in the midst of an ever-evolving arts scene in Southern California. "It's been very exciting to witness this cultural resurgence," she says. "LA has the potential to become a viable art world destination and bring something new to the table on a cultural scale. Numerous things can happen when you create opportunities for artists in terms of affordability, and just a general sense of encouragement with collaborative efforts. The connection is heating up, to say the least."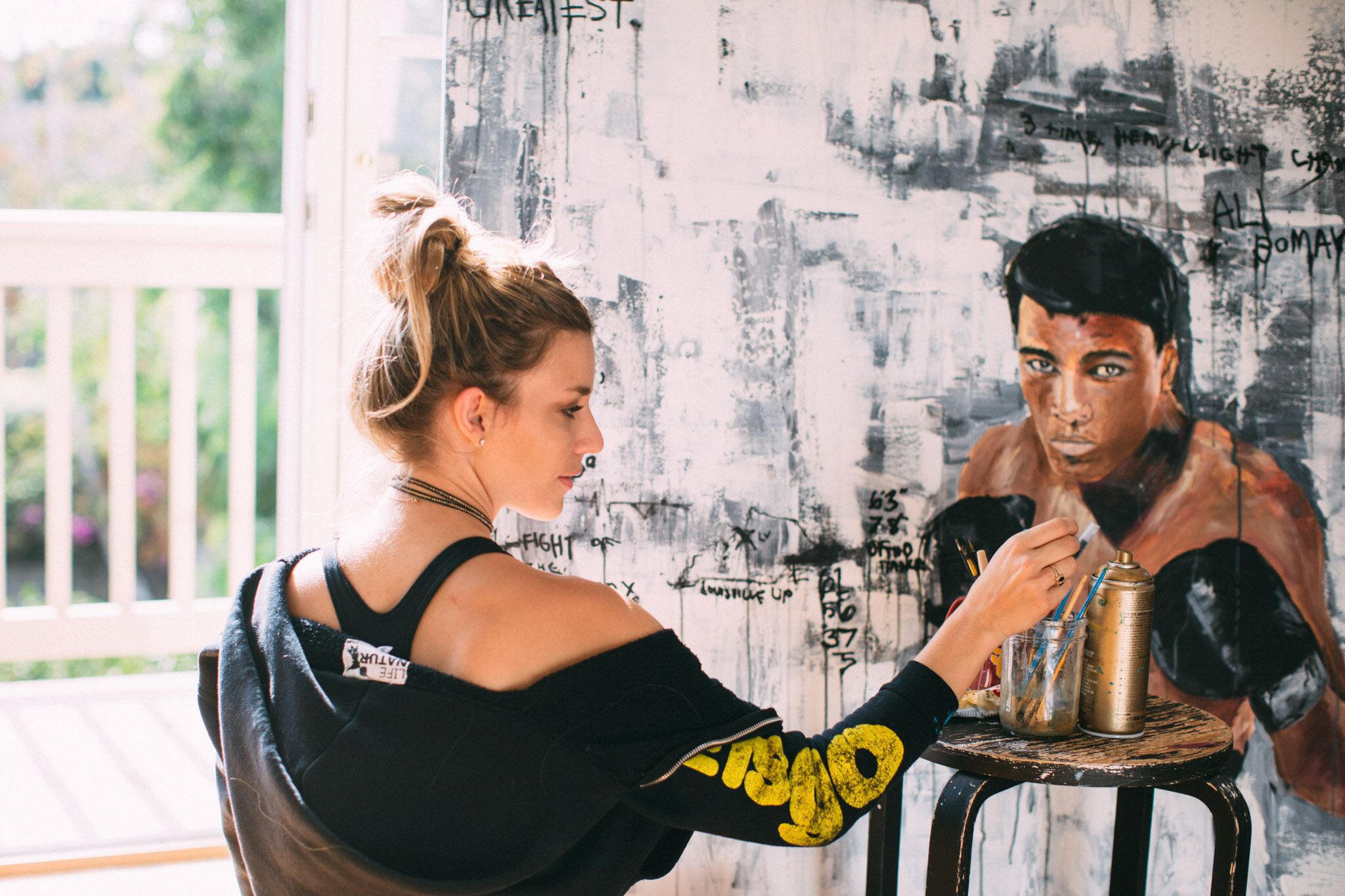 Regardless of her physical location, Milanesi finds that her own creative and spiritual philosophy is aligned with that of most of her contemporaries working in the arts today. "I think there is a great deal of challenge in being a young creative today," she notes. "Apprehension stems from this emphasis on image and social media now more than ever. Young creatives must confront the notion of constantly being tied to [their] work, and whether or not the work can stand on its own. In the art world, people intentionally explore facets of the artist in the work, so whether you choose to be attached or dissociated, you must remain honest and transparent."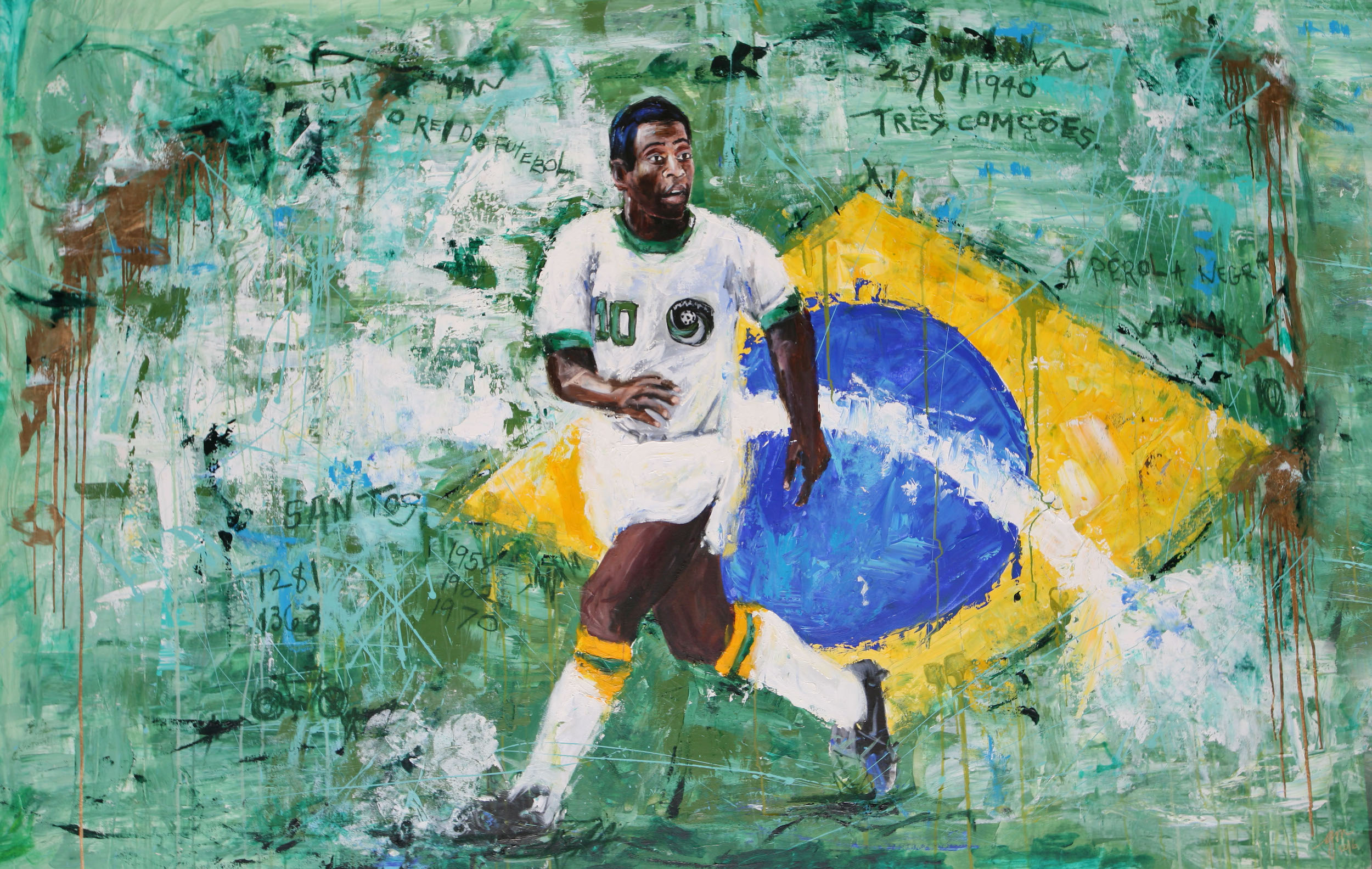 In the end, one of the most fulfilling aspects of making art for Milanesi is the immediate reaction it provokes, whether good or bad. "I want you to feel something," she explains. "Deep down, everyone has a rudimentary appreciation for the arts. I've found that quite a number of people feel hesitancy or intimidation, even when there is a meaningful attachment involved with a piece. With the sports integration in some of my work, my aim is to show viewers that an unconventional context doesn't need to disenfranchise from the fine art realm, especially if it's executed in a thought-provoking manner."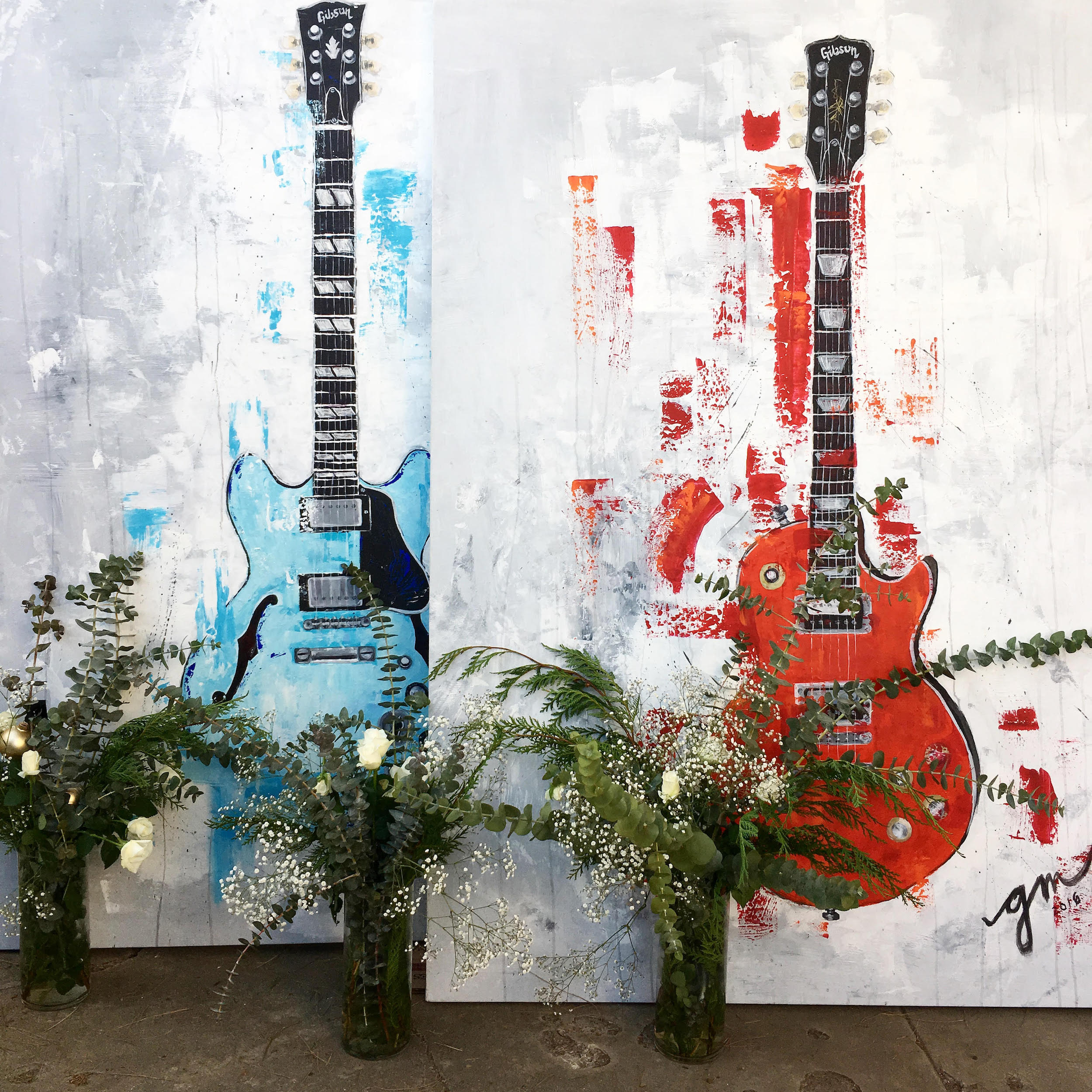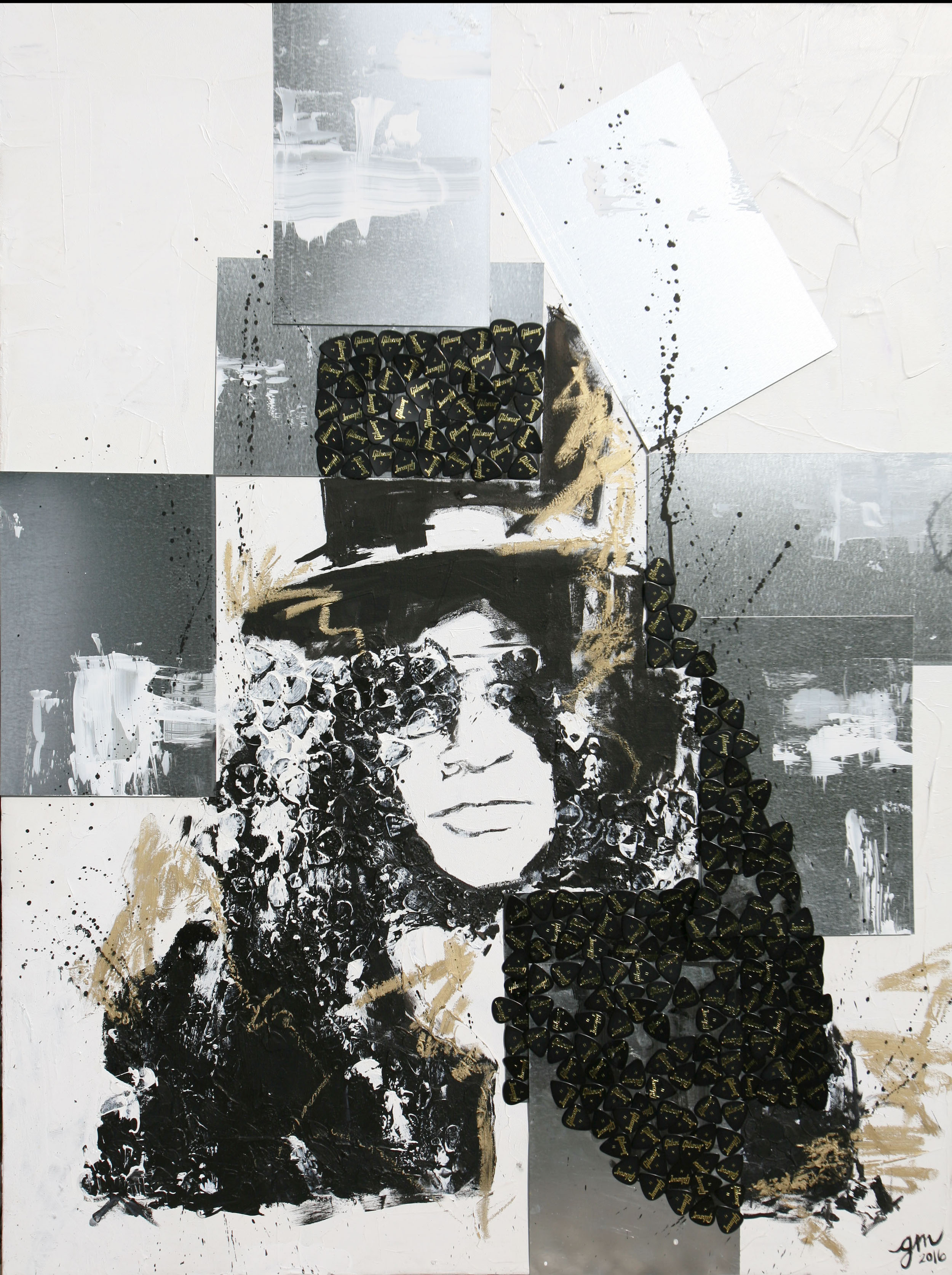 Follow Gena Milanesi on Instagram and visit her website here.
Related:
Self-Taught Painter Sculpts Monumental Portraits With Oil Paint
From UFC Octagon Girl to Pop Artist
The Hollywood Screenwriter Who's Also a Visionary Artist
Source: vice.com