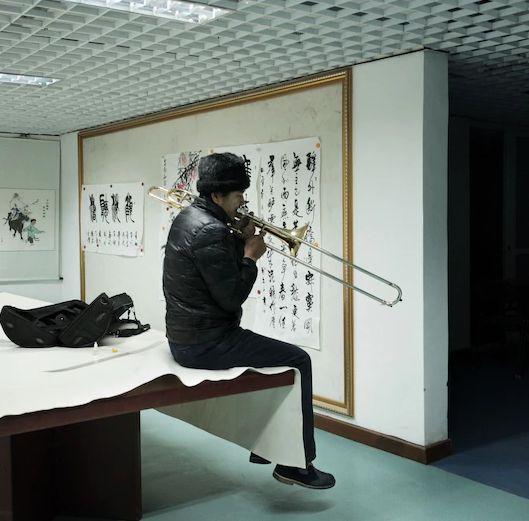 Atomic bunkers were created in the late '60s and '70s to withstand the blast of a nuclear bomb. Commissioned by Chairman Mao, roughly 10,000 bunkers were promptly constructed in Beijing. When the government gave the opportunity to lease the shelters to private landlords, these fallout sanctuaries became tiny residential units. Today, the underground bunkers house more than a million people such as migrant workers and students from rural areas. Photographer Antonio Faccilongo, fascinated by the people that live in these bunkers, visited Beijing to document the phenomenon:
It seemed everywhere Faccilongo went, a neighborhood security guard would turn him away, citing a law barring foreigners from entering such nuclear refuges. Dismayed, he submitted an official request with the local government, which was rejected. Finally, Faccilongo slipped by when guards were off-site for lunch.
But even after Faccilongo attained access, he found many residents wary, in some cases embarrassed, of being photographed.
"I met around 150 people, and only 50 gave me permissions [to photograph them]," Faccilongo says. "Some of them are afraid because they told their families [back home] that they have good jobs and are living in good apartments."
Theliving conditions in the bunkers are indeed harsh. Although they were built with electricity, plumbing and a sewage system in order to shelter people for months in wartime or fallout, the lack of proper ventilation makes the air stagnant and moldy. Residents share kitchens and restrooms that are often cramped and unsanitary.
Image credit: Antonio Faccilongo
Source: neatorama